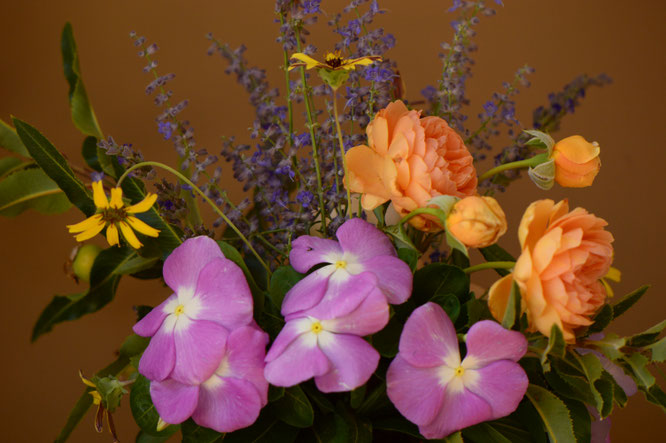 This is the first regular post from the new site, so I wanted to express some of my pleasure over my new project by a lusher bouquet than usual.  And the garden provided the material, what with roses beginning to bloom and late summer flowers giving a burst of blossom as well.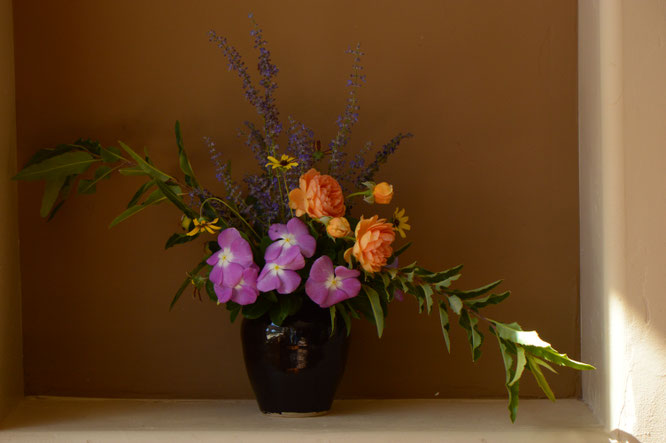 It actually began, however, with the foliage.  Two full stems were provided by prunings from Vaquelinia californica, the Arizona rosewood.  Naturally it is fairly bushy, and I need it to be tree-form, so I am working my way up the shoots on the trunk.
Then there were indeed the roses.  Wollerton Old Hall...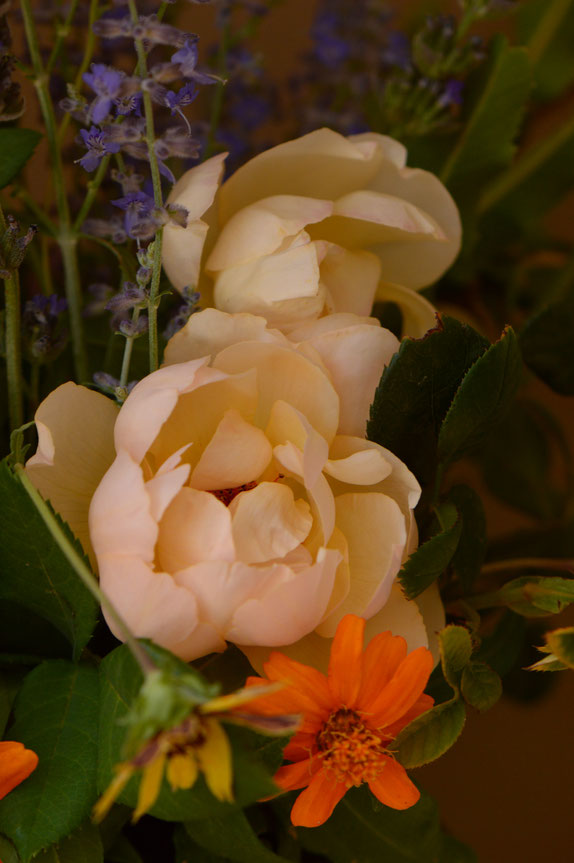 ...which also supplied a stemful of autumn heps...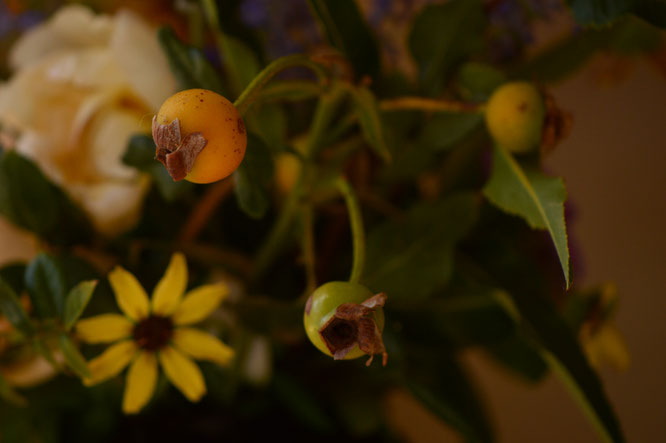 ...and Crown Princess Margareta.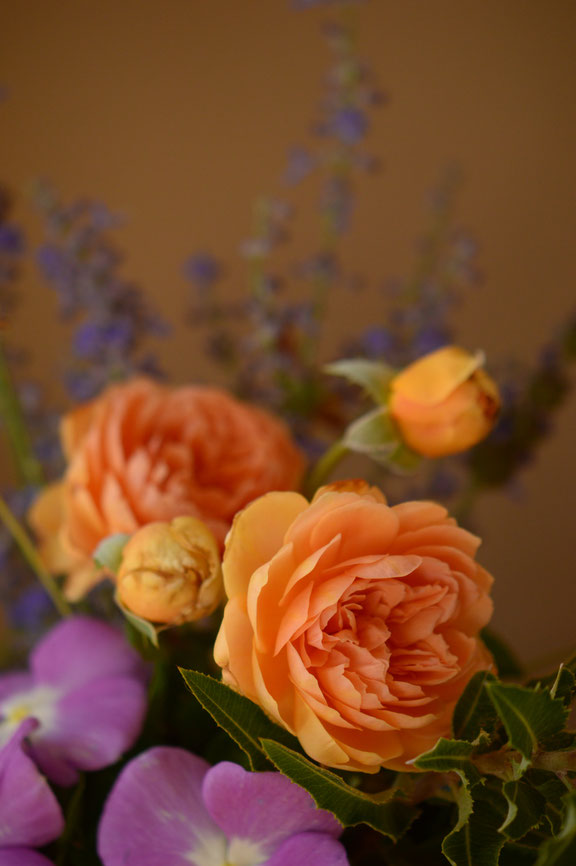 Additionally, there were slim daisy handfuls from Berlandiera lyrata, still putting out flowers, having never really stopped through the summer.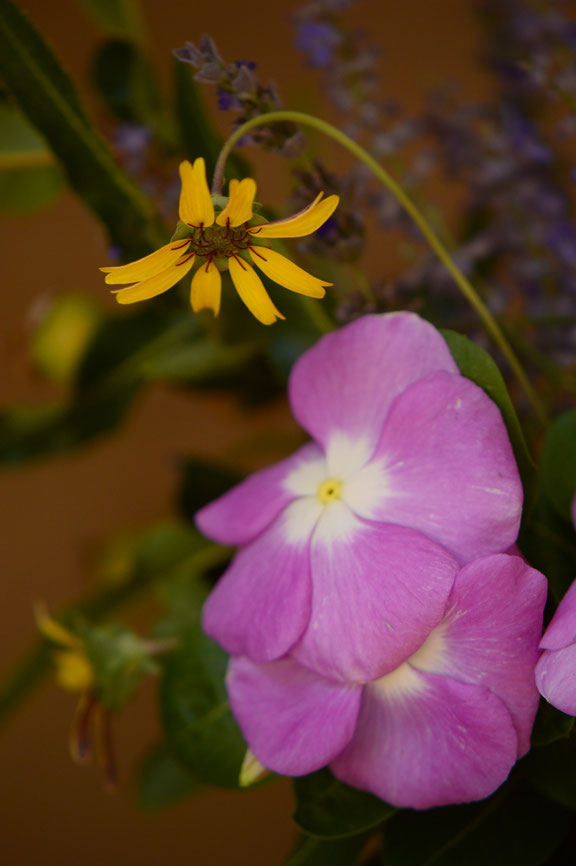 And, yes, Catharanthus roseus...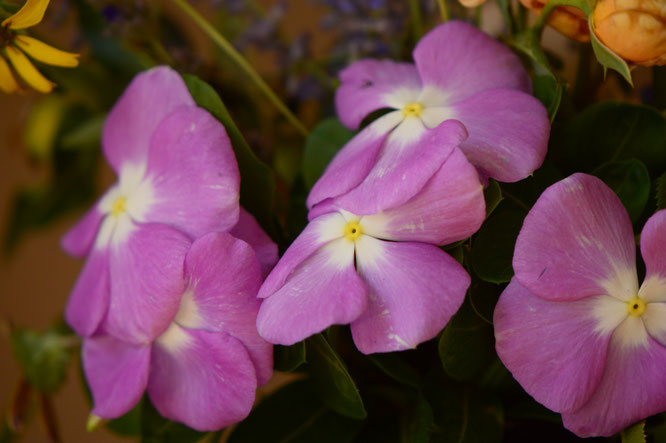 ...whose lavender tones are strengthened by Perovskia atriplicifolia...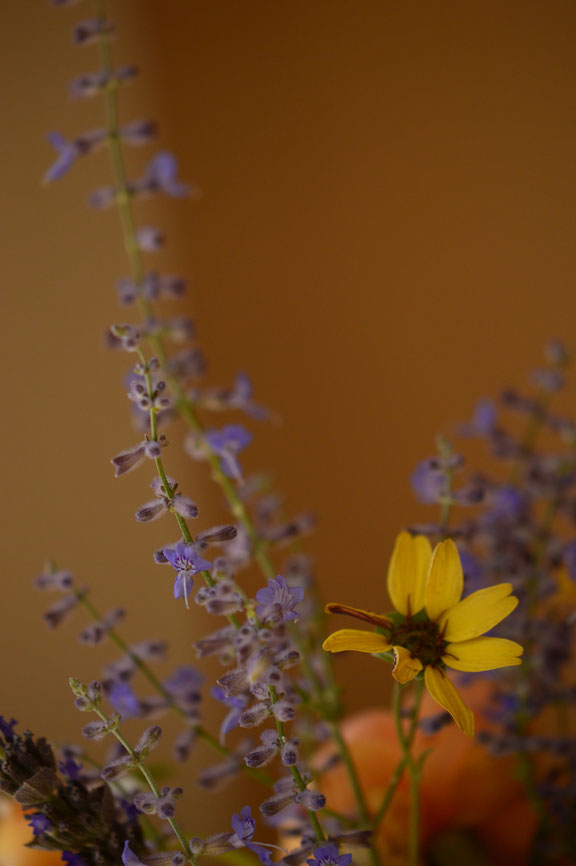 ...and the first new blooms on Lavendula "Goodwin's Creek Gray".  
Orange hues were graciously provided by my sister, with a couple of begged stems of the simplest of zinnias, her favorite type.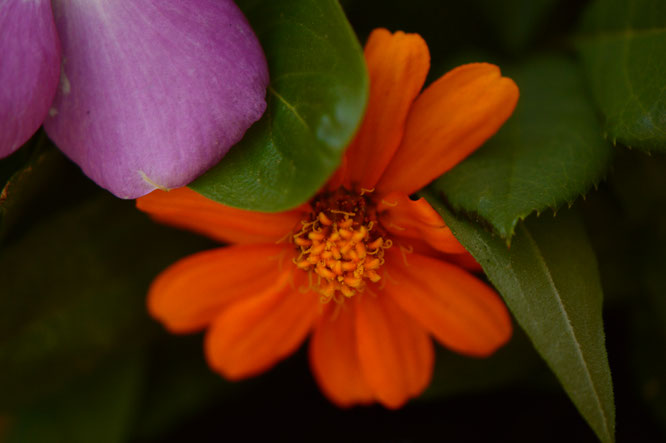 The bouquet went into one of my handthrown vases, made last year and especially designed with Monday vases in mind.  Happily, the garden now provides enough flowers to fill it -- which would have been difficult when I first made it!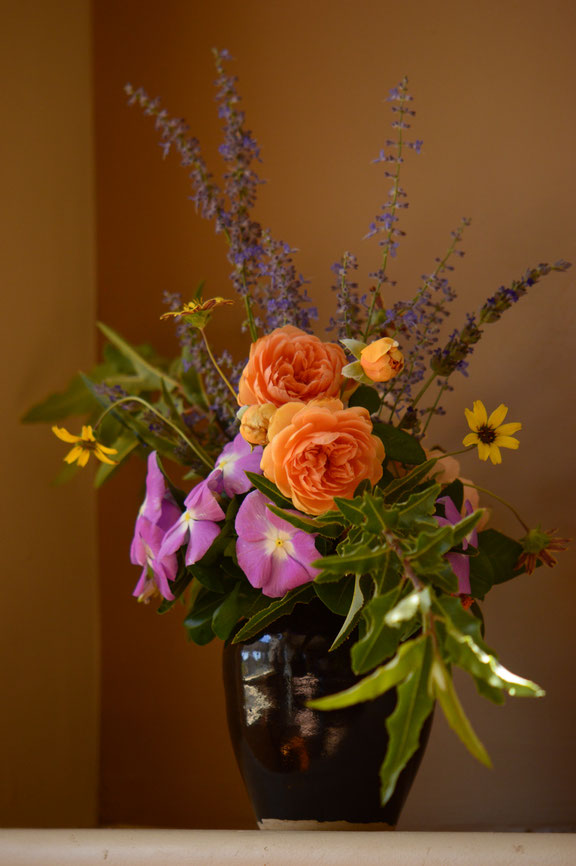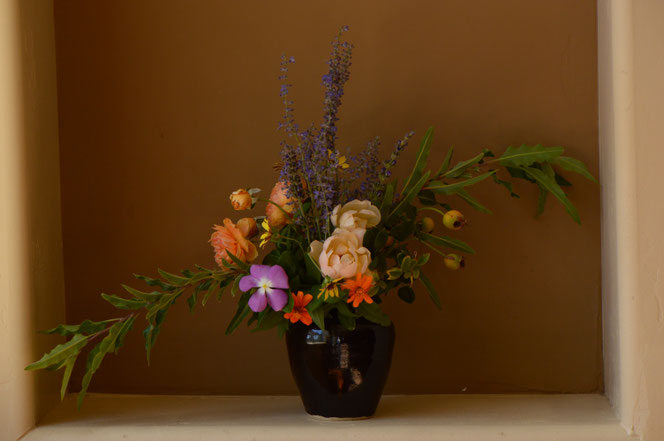 Weather Diary: Fair; High: 86 F(30)/Low: 65 F(18 C); Humidity: 4%-92%
Note: As you can see, the new blog is far from complete!  Please bear with me as I try to get everything together...   And please do feel free to leave comments!
Archives: not created yet