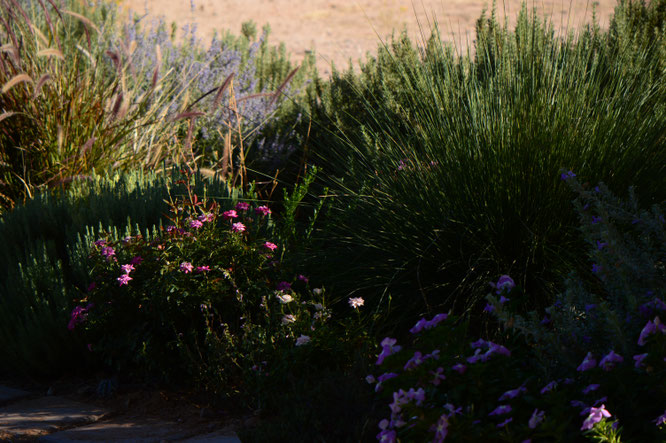 The big news for this week's Tuesday View is that the Perovskia has come back into full bloom.  This means it is humming with bees.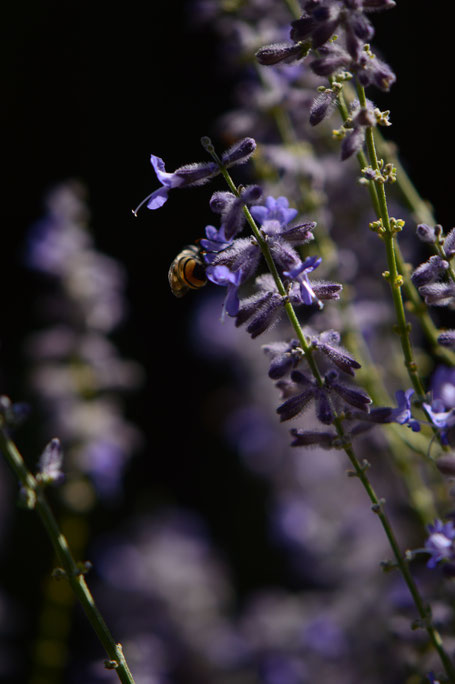 In fact, I had to stand waiting with a bee laden flower stalk in my hand as I was cutting the flowers for yesterday's vase.
Also of note is the creamy pink miniature rose, now with a distinct pink hue and loaded with blooms.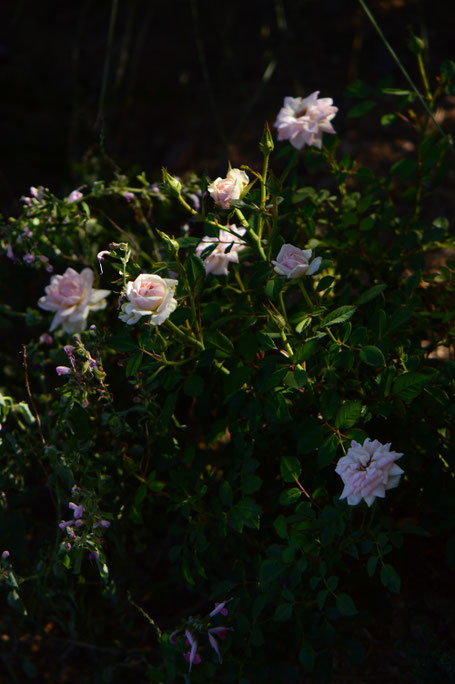 Mixed in among the roses you may just see pale flowers of Salvia "Summer Jewels" (I think), which has now been transplanted between the two miniature roses.  It is looking a bit forlorn as I was so busy I forgot to trim it back when replanting it, but so far it looks set to survive the ordeal.
It is also a lovely time for Eremophila hygrophana near the upper end of the border.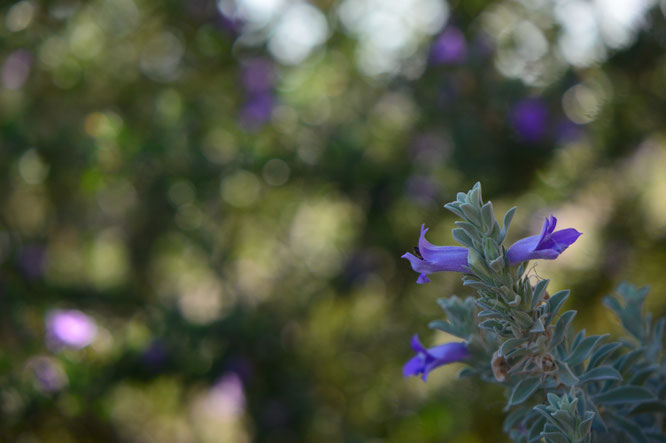 And that is a quick glimpse of the South Border for the Tuesday View with Cathy at Words and Herbs.  Early October is a lovely time of year here!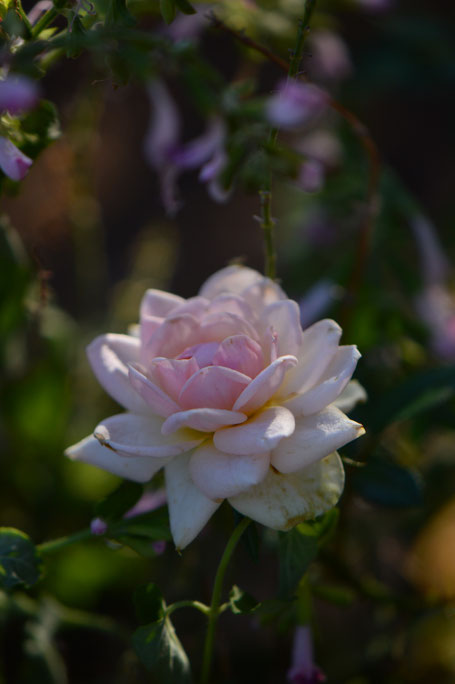 Weather Diary: Fair; High: 84 F (29 C)/Low: 56 F(13 C); Humidity: 13%-43%