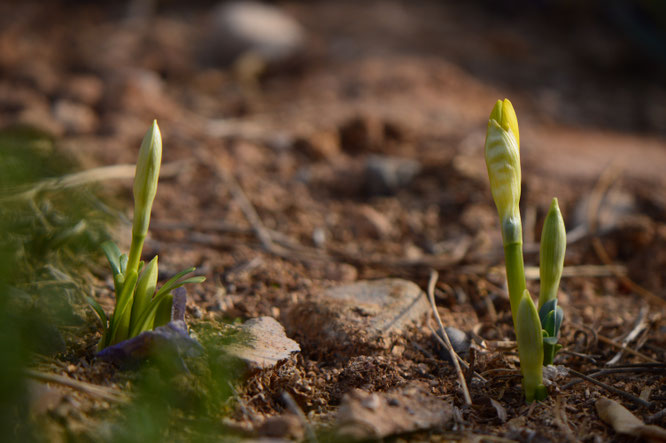 Bulbous plants were my first loves in gardening.  Their substance, their wonderful textures, their resilience, their often brilliant colors, their very propensity to grow, bloom, and quietly disappear again -- I love it all.  As a rule, I grew spring- and summer-blooming bulbs in my first garden but did not venture much into the autumn flowering types.  And while I adored the big, splashy types, such as large-cupped narcissus and border tulips in spring and oriental lilies in summer, I grew to love the tiny bulbs more and more. 
In particular, Sternbergia lutea was one that I always put off till I might be in a better climate for it.  It is a Mediterranean native, demanding dry summers and not terribly cold winters.  For which reasons it seemed pointless to try it in my Midwest garden, where summers were typically wet and temperatures sometimes dropped to -15 F (-26 C) in winter.  Here in Arizona, however, it became a different matter.  Sternbergia lutea finally went onto my bulb order back in summer of 2015.  It arrived, was planted out, sprouted and grew nicely, and... nothing more, then died back into dormancy.
Not surprising, perhaps, as they have a reputation for resenting disturbance.  So I told myself "bloom next year, surely," and left it at that.  I have been watching the planting spots and was very perturbed to find shriveled bulbs lying on the soil surface some weeks back.  I still don't know what dug them up.  I found three in all, which was all the more discouraging as I had only planted six bulbs to begin with.
And then the sprouts arrived!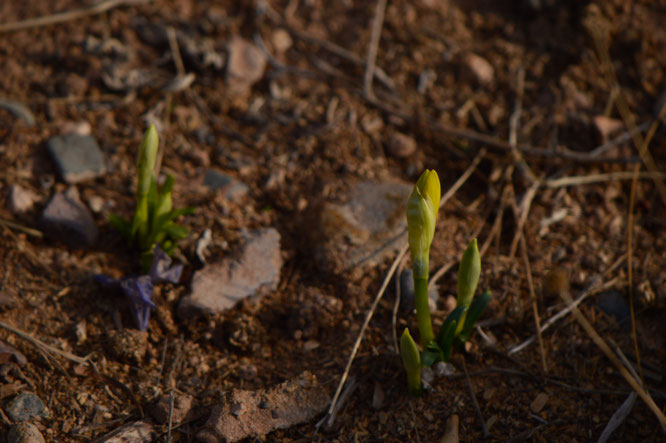 The bright yellow faces popped up between two desert natives with deep green foliage: Tetraneuris acaulis and Chrysactinia mexicana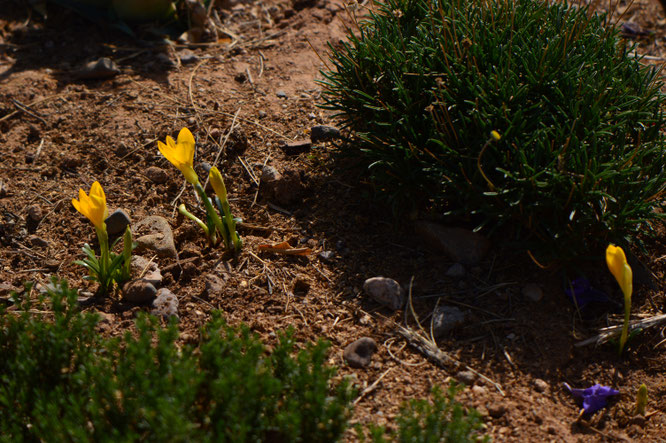 The bulbs seem to have multiplied nicely.  Although there are only four clusters, each seems to have produced several bulbs.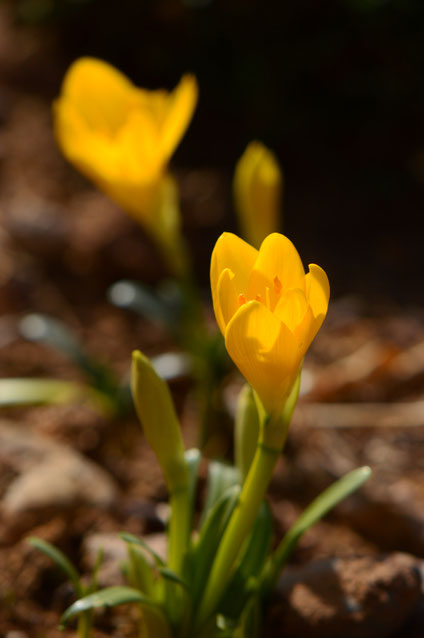 I have found bulbs a little tempermental in this garden: thriving if they like it, but refusing to show, or at least to bloom, if they don't.  Having found most bulbs the easiest of plants in my earlier garden, it has been quite disconcerting to have some favorites sulk here, even after careful selection.
So the unexpected reappearance of Sternbergia lutea has been a cause of rejoicing out in the garden.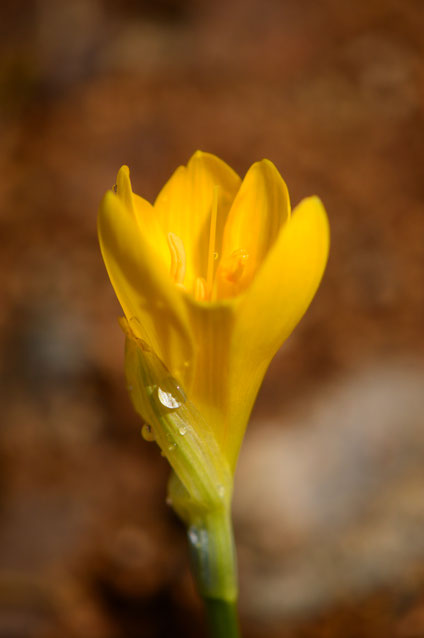 Please pardon a little photographic gloating!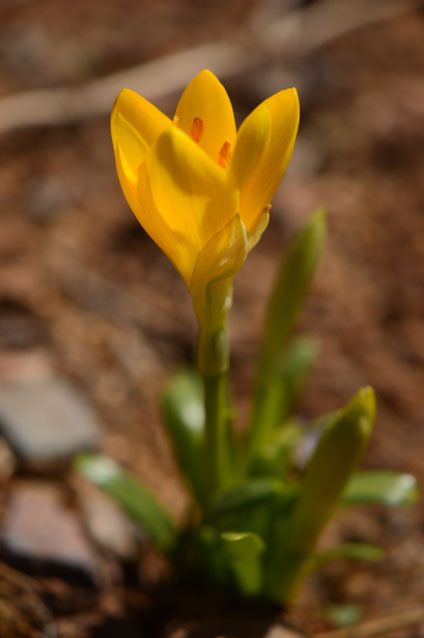 The sun lights up their golden cups so beautifully!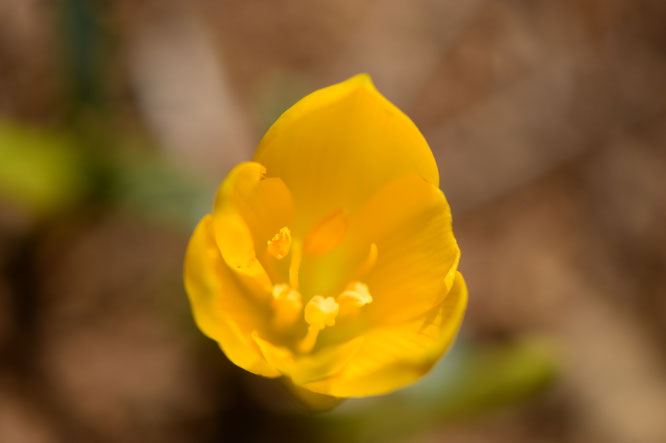 Weather Diary: Fair; High: 94 F (34 C)/Low: 60 F (16 C); Humidity: 14%-37%