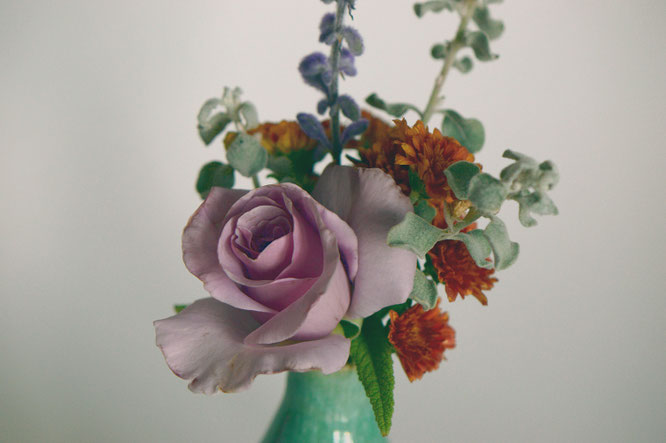 I had little time to prepare a vase today, so these flowers were subjected to a rapid picking and poking this afternoon.  Fortunately, they are mostly forgiving sorts!
I used my smallest stoneware bud vase and was again reminded how much more material I have for even a tiny vase nowadays.  This is rose "Sterling Silver" -- that most elegant rose, finally back in bloom -- in combination with very small chrysanthemum flowers, a first-ever sprig of Salvia leucantha "Santa Barbara", and a leafy twig of Leucophyllum laevigatum "Sierra Bouquet".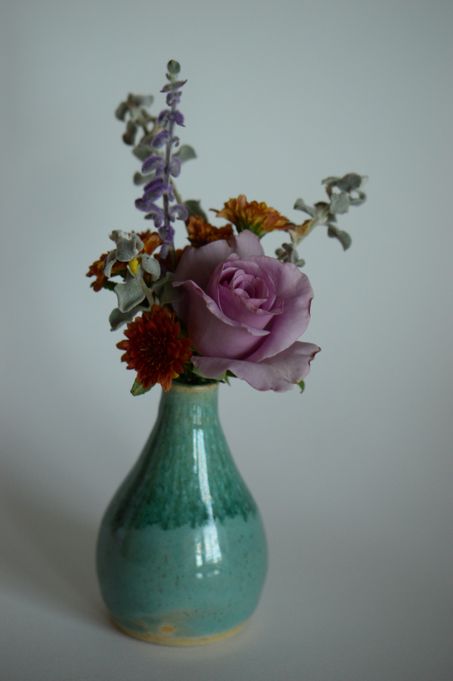 Leucophyllum laevigatum "Sierra Bouquet" has unusually furry, curly leaves.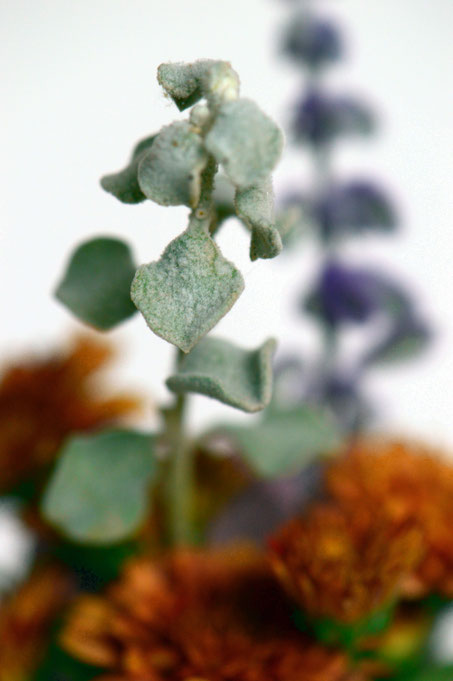 The Salvia is worth a little more mention.  It has been biding its time near the bottom of the South Border since last spring.  It began putting on some growth recently, and now the fuzzy flowers are appearing.  In general, Salvias do quite well in this garden, so I look forward to seeing more from this particular one!
Linking (with apologies for the brevity of this post!) with In a Vase on Monday at Rambling in the Garden...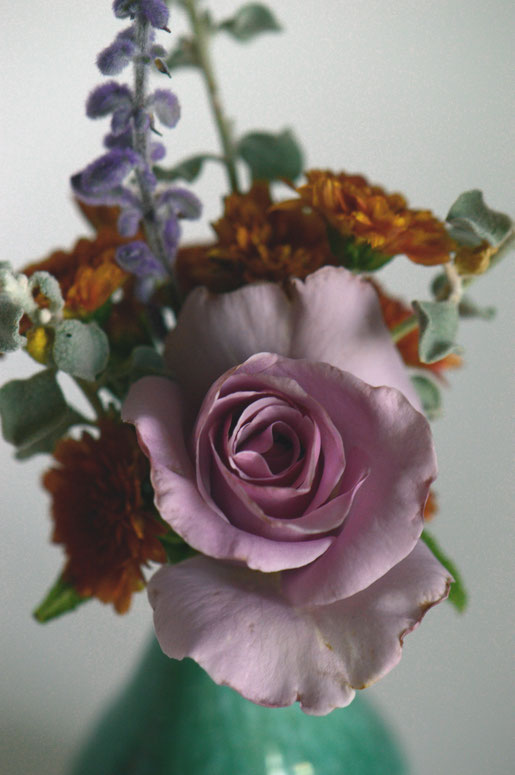 Weather Diary: Fair; High: 94 F(34 C)/Low: 68 F(20 C); Humidity: 17%-50%