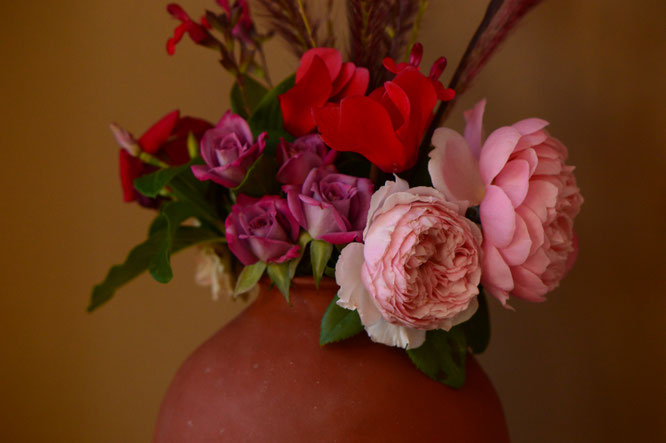 As I looked through the garden yesterday for my belated Bloom Day post, it was clear that The Alnwick Rose would be playing a part in today's vase.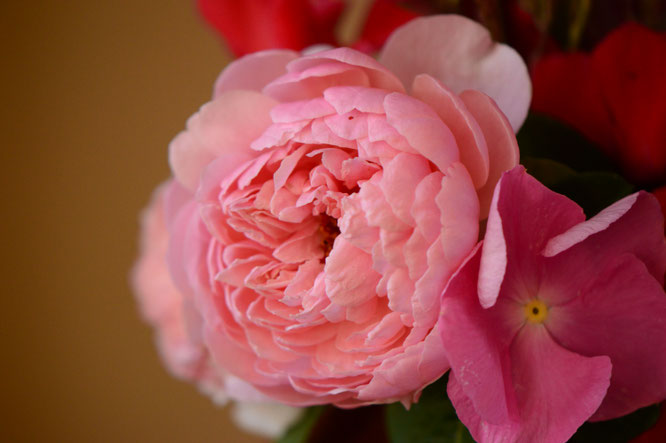 With that as a starting point, it easily became a confection of pink, red, and roses.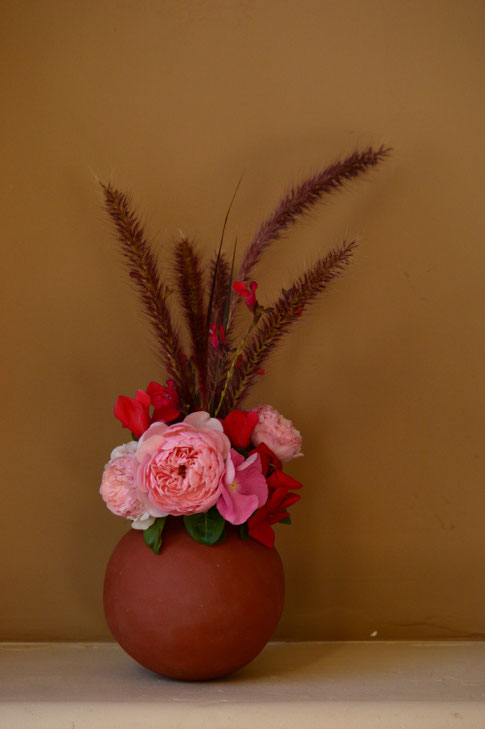 James Galway supplied a couple of luscious blooms, which combined well with flowers from a newly purchased florist's cyclamen.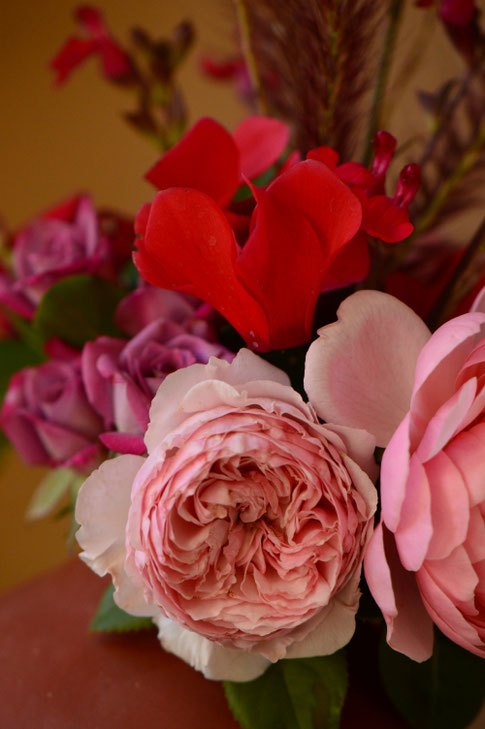 The miniatures are masses of bloom just now, so I cut stems from two of them.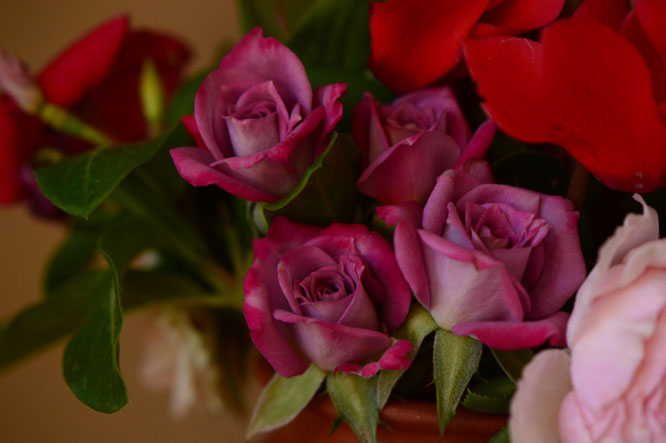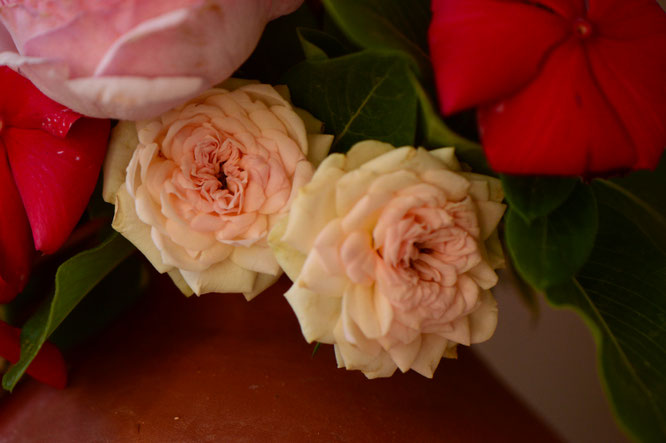 Other components include the ever-useful Catharanthus roseus, along with sprigs from Pennisetum setaceum rubrum and stems of Salvia greggi.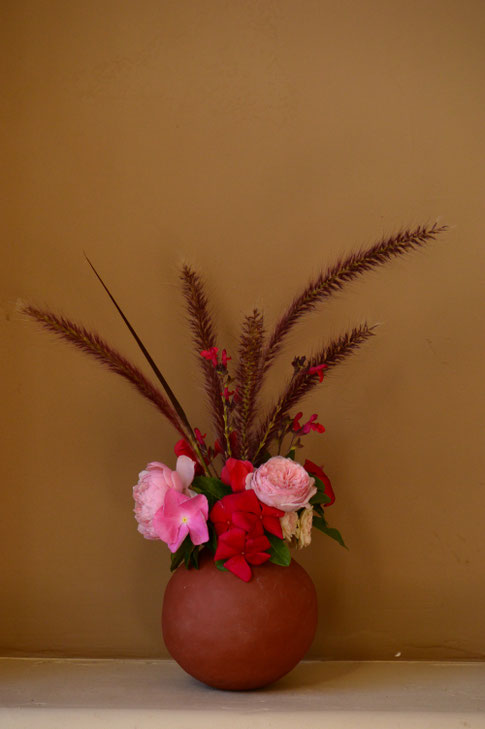 I added the Salvia at the last minute, feeling the need for something on long, wiry stems amid the grass plumes.  S. greggi usually doesn't last well when cut, but it will do the job for now.  These flowers are from a self-seeded plant.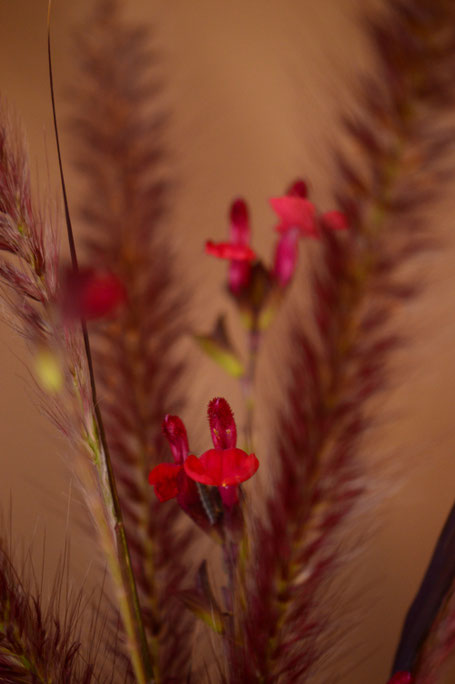 I used one of my favorite handbuilt vases; this one is in a slightly darker clay achieved by adding additional black iron oxide to my  usual red clay recipe.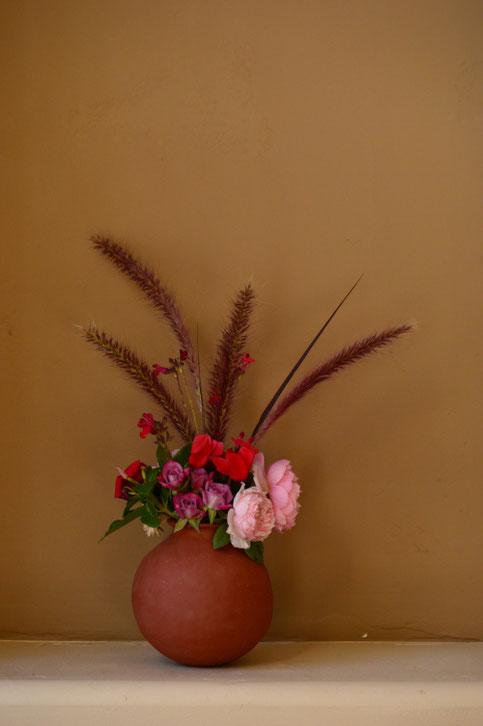 As October continues, the garden is full of beauties.  Do check Rambling in the Garden for wonderful October vases from around the world!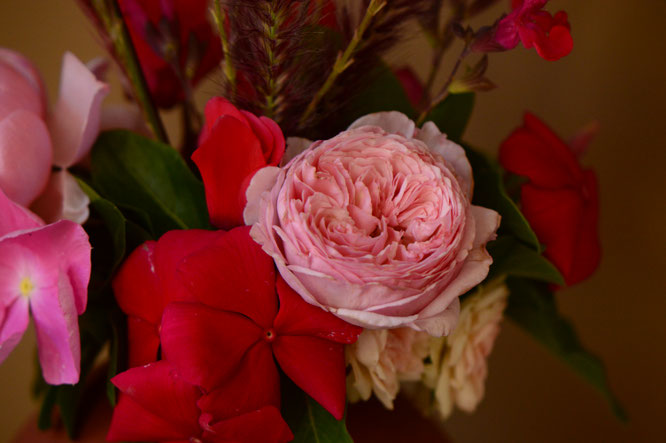 Weather Diary: Fair; High: 88 F (31 C)/Low: 62 F (17 C); Humidity: 20%-52%