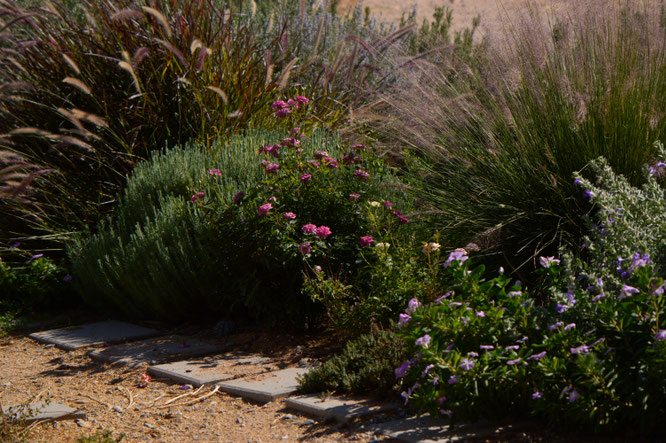 It looks as if this will be the last Tuesday View for awhile.  It is a curious illustration of the differences in climates and seasons that while the meme is ending due to cold conditions in the north of the world, my South Border is only now coming into its own.
The biggest sign is the many opening flowers on Muhlenbergia capillaris "Regal Mist".  Combined with miniature roses, lavender, and another grass--Pennisetum setaceum rubrum--its flowers complete the jewel look of the border as the seasons transition toward winter.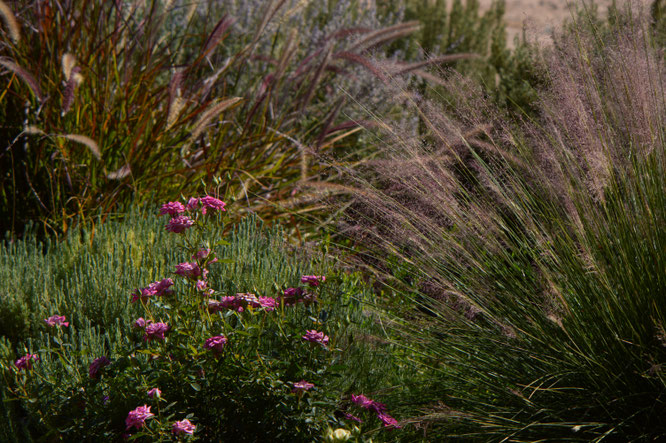 Muhlenbergia "Regal Mist" pairs beautifully with the nearby miniature roses.  For another, slightly earlier, view showing the two grasses together, please see my most recent GBFD post.  The muhly grass flowers have hardly begun yet; even with their lovely haze forming over the green stems, they are not fully open.
Another special pleasure is the ongoing bloom of Perovskia near the bottom of the border.  It is somewhat hidden now by the enormous Pennisetum in front of it, but it still provides its own beautiful haze of lavender blue at the back of the border (just visible in the top photo).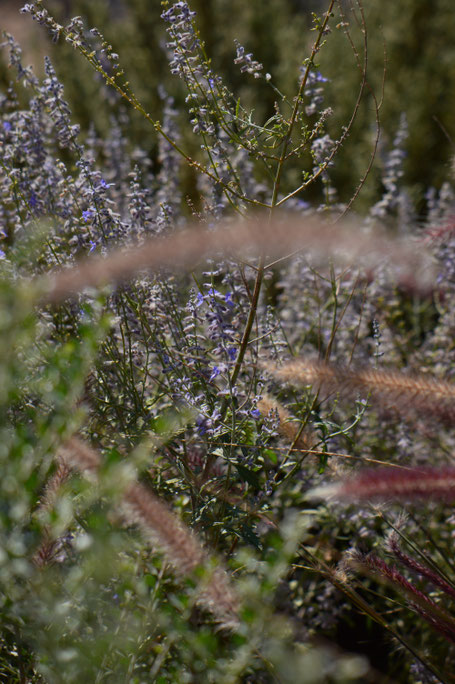 Lastly, a miniature rose from the front of the border.  A shot taken several days ago, but expressing much that I am pleased with in this border at present: the soft colors, the tiny roses, the feeling that all is well as autumn settles in the garden.
Many thanks to Cathy for hosting this theme over the months!  It has been a very useful one for this blogger, at least!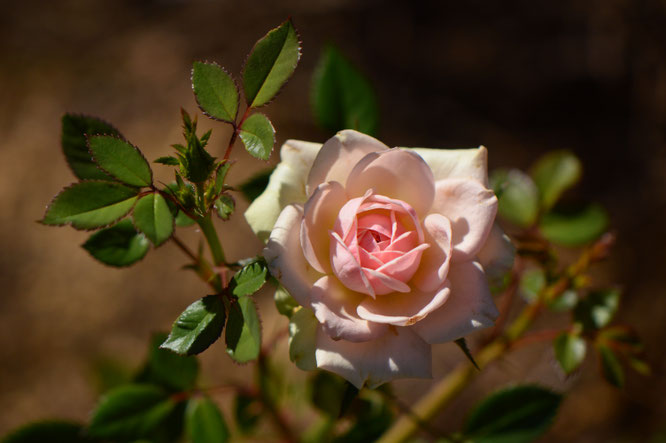 Weather Diary: Fair; High: 90 F (32 C)/Low: 67 F (19 C); Humidity: 29%-69%