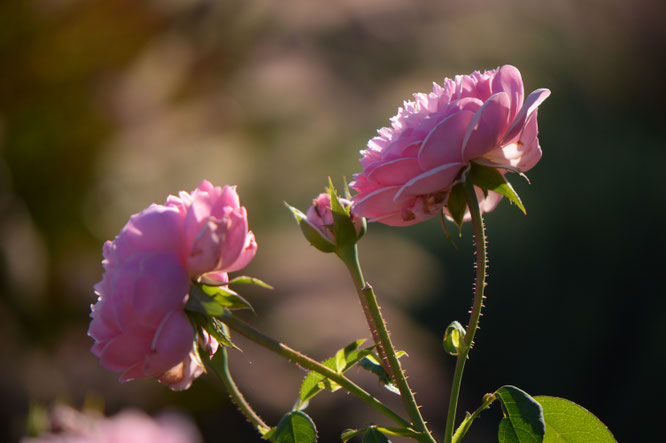 The Alnwick Rose has been in its glory this month.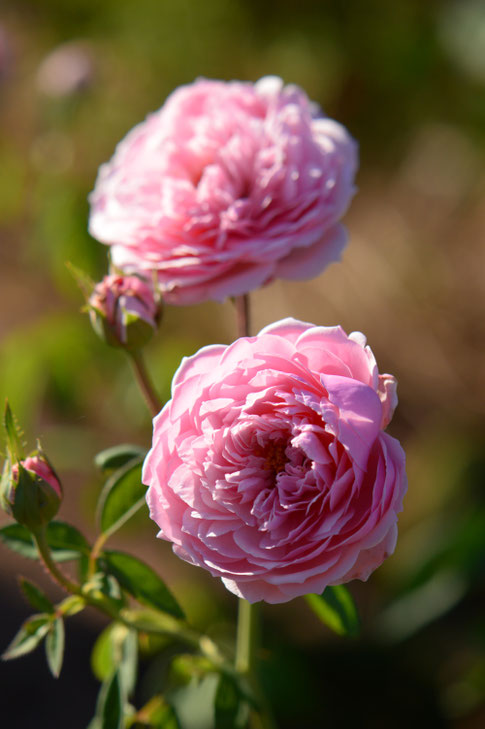 Unquestionably a candidate for favorite of the month October.   It has been in heavy bloom for a couple of weeks at least, and looks set to continue longer.  The blooms are large, beautifully formed, and very fragrant.  It bloomed only lightly last spring, so perhaps it has more strength for a heavy flowering now.  
There are others that have given stellar showings over this last month: Ruellia brittoniana, the miniature rose "Daniela"...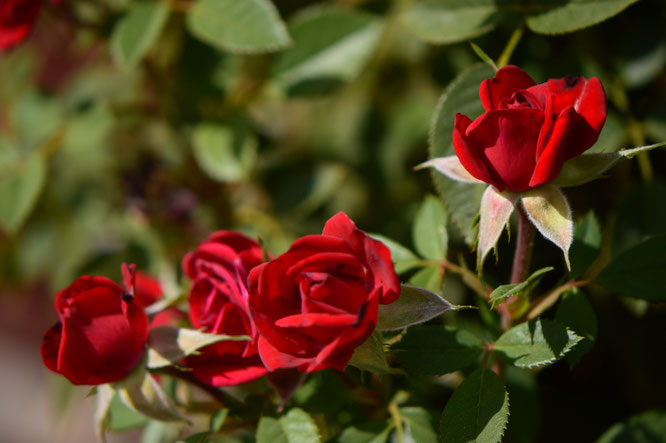 ...and the white lantana, which I had to cut from around the more slowly growing cactus Trichocereus spachianus, which should in its turn outgrow the lantana.  It looks like it might be a while before I actually see my vision of the six foot tall cactus with a froth of white around its base!  
Cuphea ignea "Vermillionaire" is blooming happily now that I have removed a lot of other growth that was smothering it.  It combines very satisfactorily with rose "William Shakespeare 2000". 
But it's The Alnwick Rose that steals the show for the October Favorites with Loree at The Danger Garden.  Please pardon my short (and late) post.  We are once more suffering from that scourge of rural life: data caps.  It would be nice to suppose that this leaves me more time for gardening, but I'm not convinced...
Meantime, I leave you with The Alnwick Rose...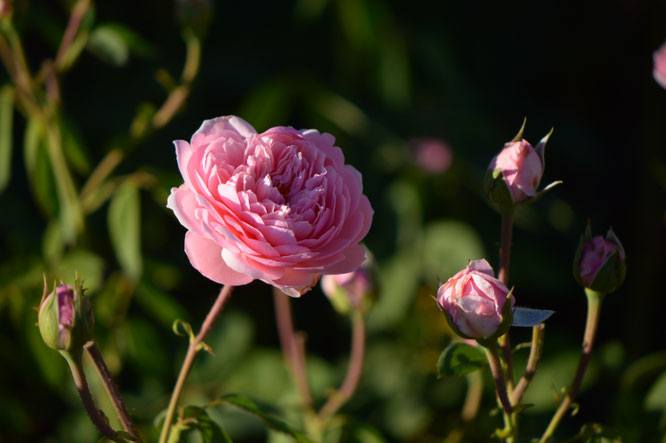 Weather Diary: Fair; High: 91 F (33 C)/Low: 65 F (18 C); Humidity: 21%-54%