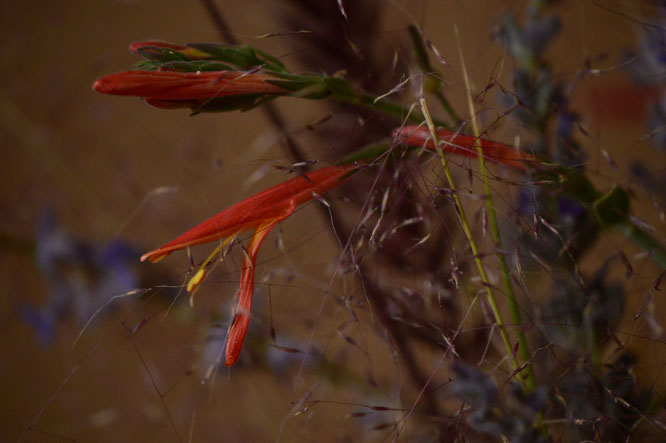 This week's vase is made of some of the lighter components of the garden: plants that yield those wonderful airy flowers that often serve as filler and "back-of-the-border" types, along with various grass flowers.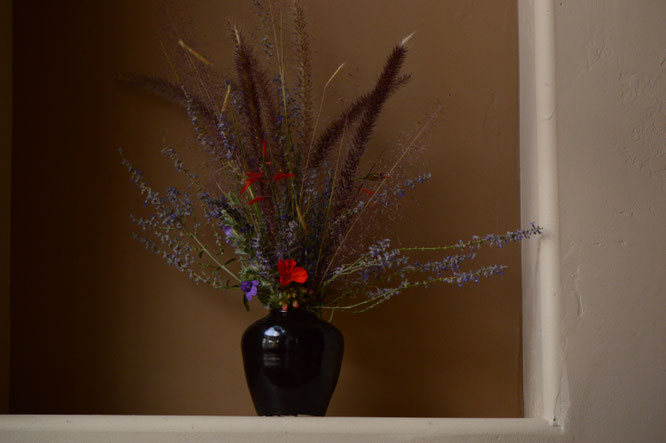 All three of the ornamental grasses now in the garden found their way into this vase.  There are the rich, full tails of Pennisetum setaceum rubrum, the feathery sprays of Muhlenbergia capillaris "Regal Mist", and the gently bristled combs of Bouteloua gracilis "Blonde Ambition".
There are sprays of Perovskia atriplicifolia, along with a tuft of very blue flowering stems from Salvia farinacea and the lavender trumpets of Eremophila hygrophana, with its equally elegant silvery foliage.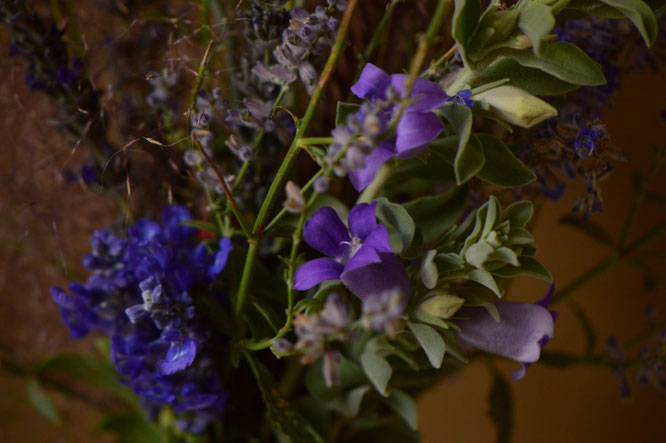 And there are stems of Lavandula "Goodwin's Creek Gray", which is springing into autumn with a myriad of new bloom stalks.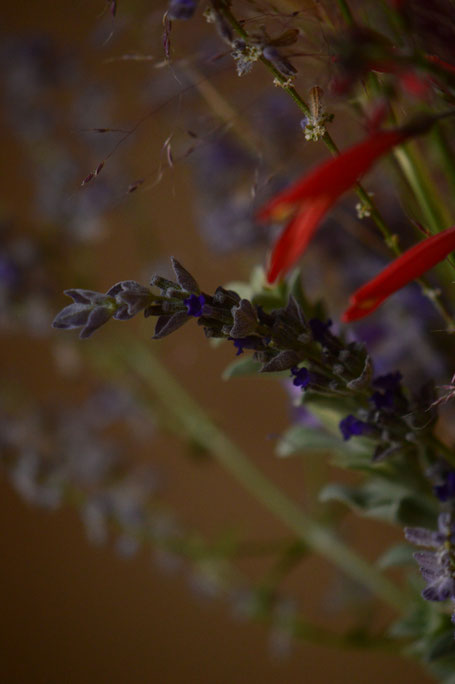 And there are a few spots of bright orange-scarlet.  From Justicia californica come the hummingbird-beloved trumpets...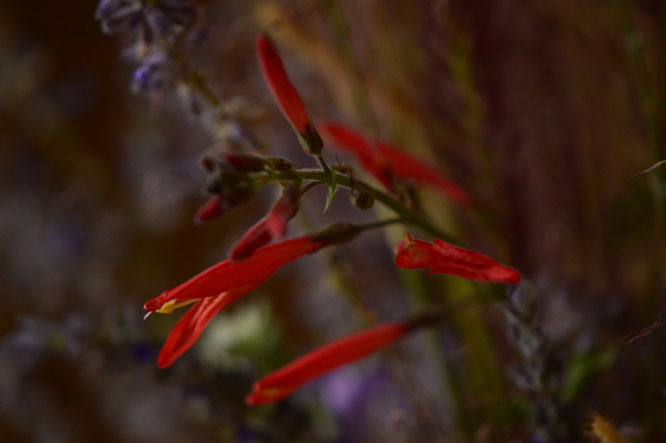 ...whose hue is echoed by the coral-colored simplicity of a Pelargonium recently added to the garden for the autumn/winter/spring season.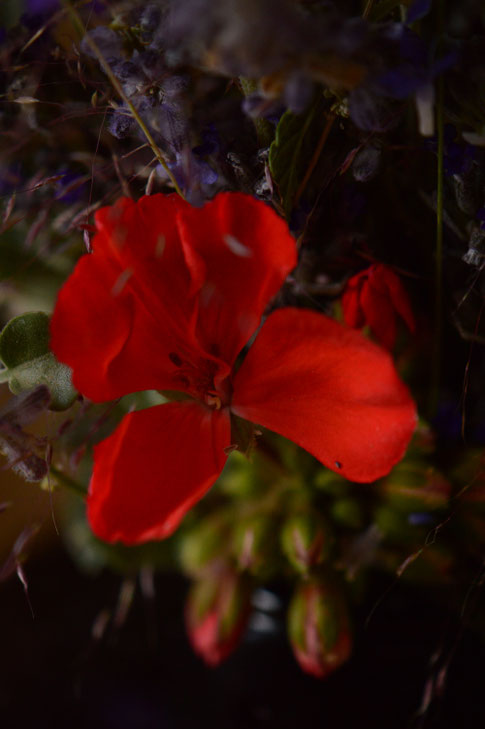 It all makes a large, if fairly wispy, bouquet in one of my handthrown stoneware vases -- this is a more angular one, whose shape seemed suited to the unusual components.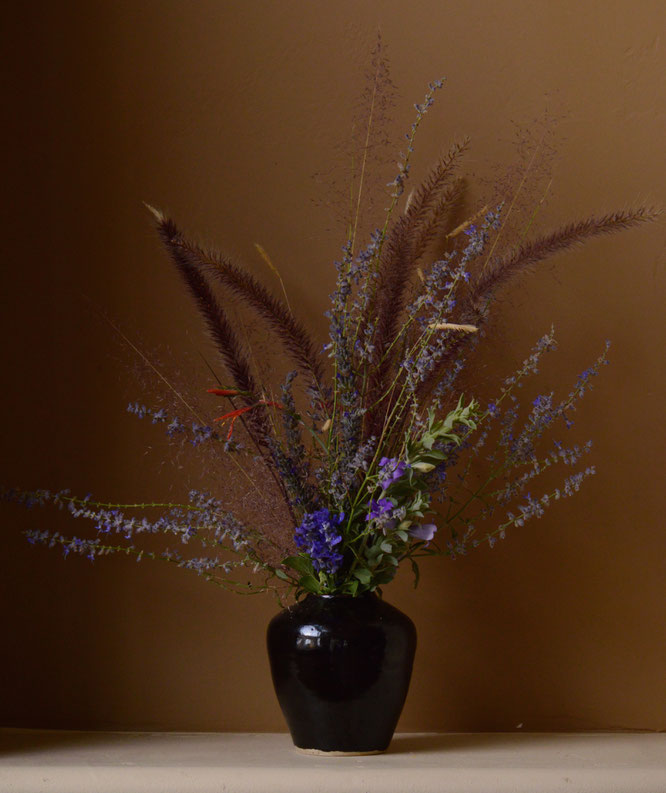 A big thank you to Cathy at Rambling in the Garden for hosting this wonderful theme, which, being weekly, gives me a good excuse to experiment with the less-obvious candidates from the garden!
Weather Diary: Fair; High: 83 F (28 C)/Low: 63 F (17 C); Humidity: 35%-55%