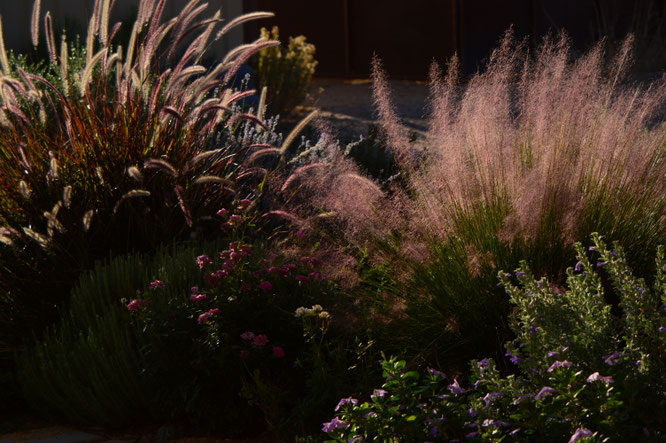 This week's view of the South Border was photographed earlier than usual in the day.  The grasses are both a wealth of delicate color and texture, and they look perfect with the sunlight glowing through from the east.
It was perfect for the miniature rose also.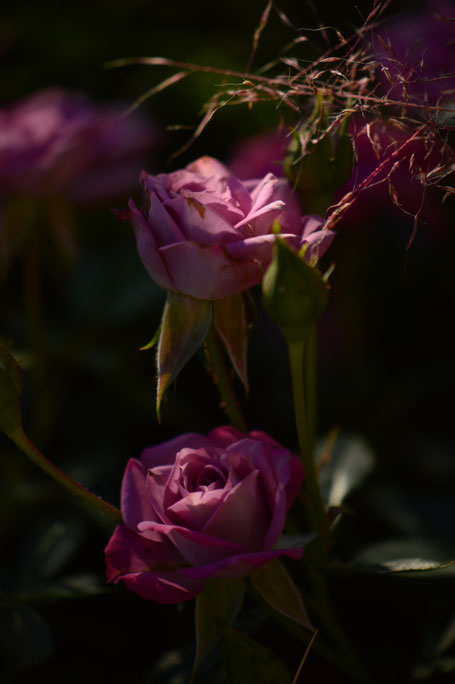 Deep down behind the little roses, sprouts are beginning to emerge.  I had Nigella damascena "Persian Jewels" planted here last year, as well as a bit of self-seeded German chamomile (Matricaria recutita) from the year before.  They should fill in the area next spring when the grasses are cut back.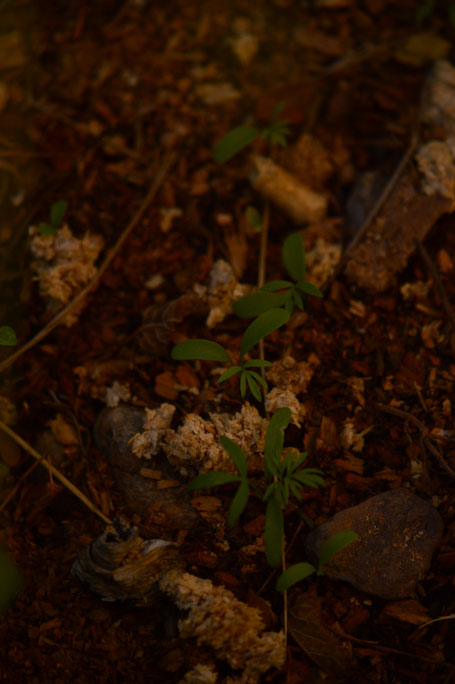 At the top of the border, Eremophila hygrophana is finally becoming a robust little shrub and fairly floriferous.  It continues to combine nicely with lavender-flowered Catharanthus roseus.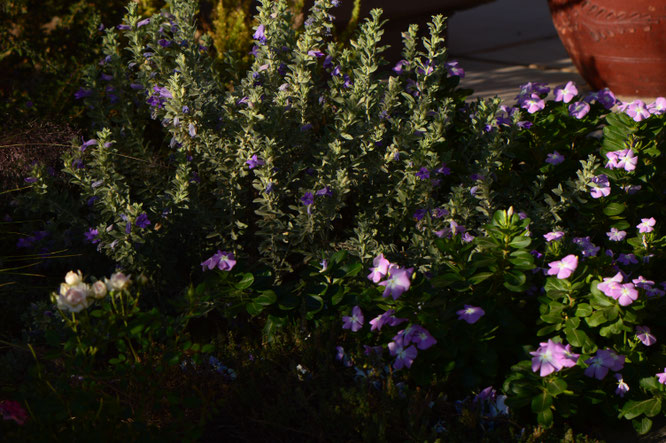 Thanks to all of you who encouraged me to continue with the Tuesday View theme a little longer.  I will go ahead and link with Cathy at Words and Herbs, though she has discontinued the theme for the season.  
The Muhlenbergia is a splendid way to define autumn for the desert garden!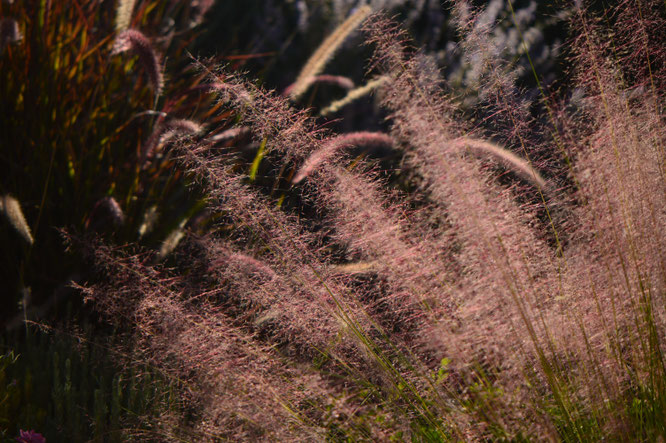 Weather Diary: Fair; High: 80 F (27 C)/Low: 59 F (15 C); Humidity: 21%-54%