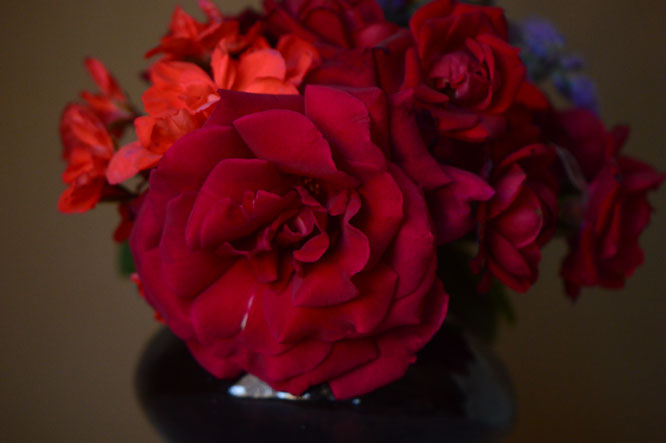 Today's vase is primarily about red roses.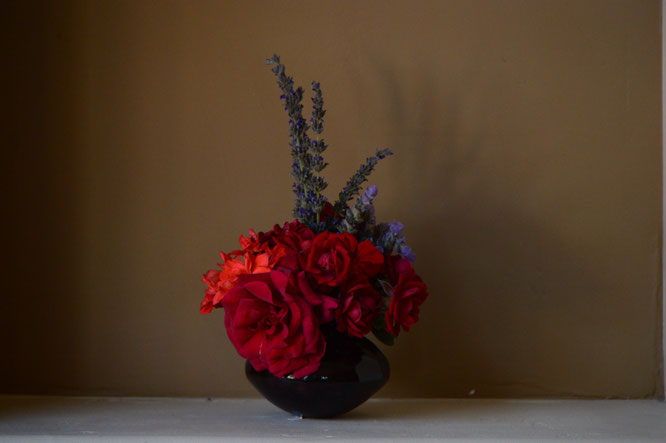 Yes, there are accents from the pelargoniums in coral-red...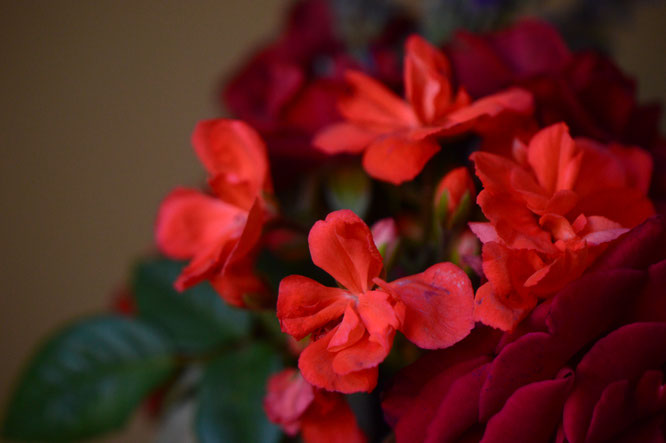 And there are cooler-hued accents from the lavenders that are just coming into bloom now: Lavandula dentata...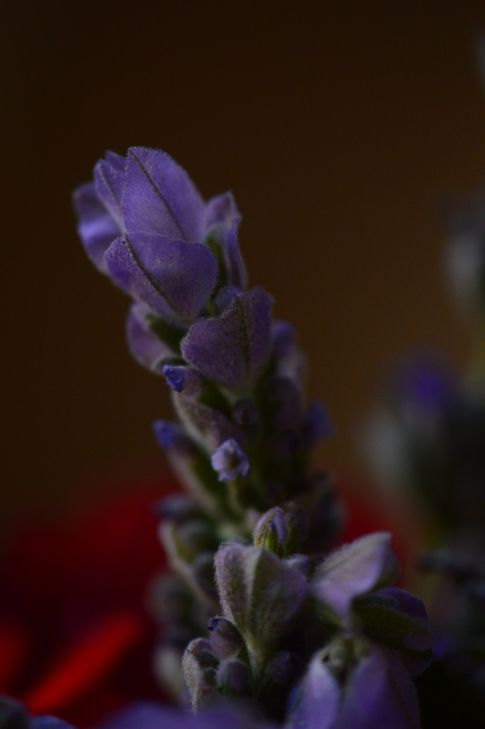 ...and the hybrid "Goodwin's Creek Gray."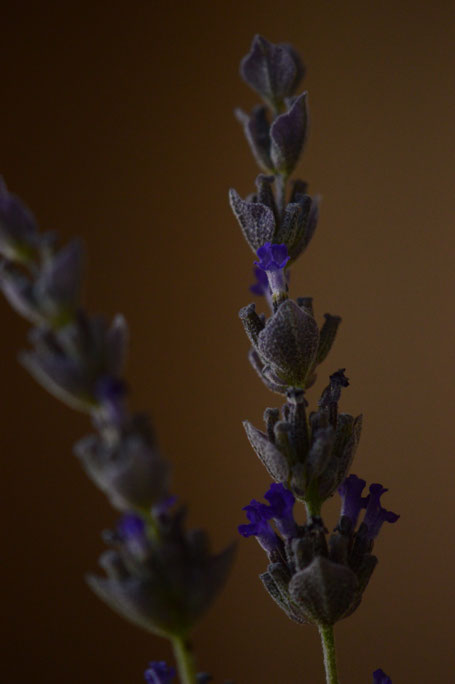 But the main impetus came from the first open bloom on the old red hybrid tea rose "Mister Lincoln".  I wish I had cut it last night; but as I didn't, it was already fully open when I got to it this morning.  It is a lavish rose with plenty of substance and fragrance to match.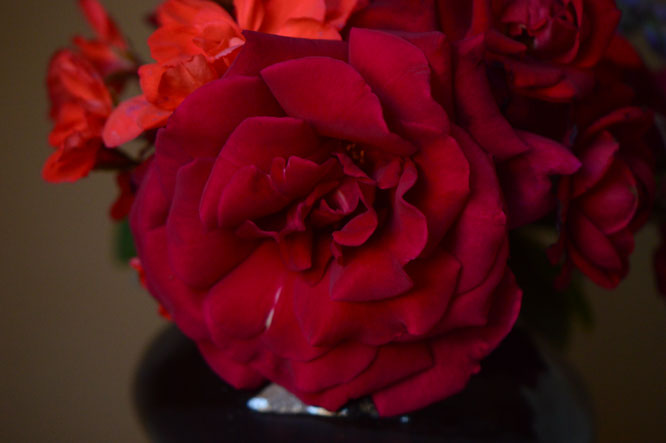 Then there was a constellation of smaller red roses from miniature "Daniela", which puts them out by the handful.  This is a lovely and extremely vigorous bush, loaded with floribunda-type clusters.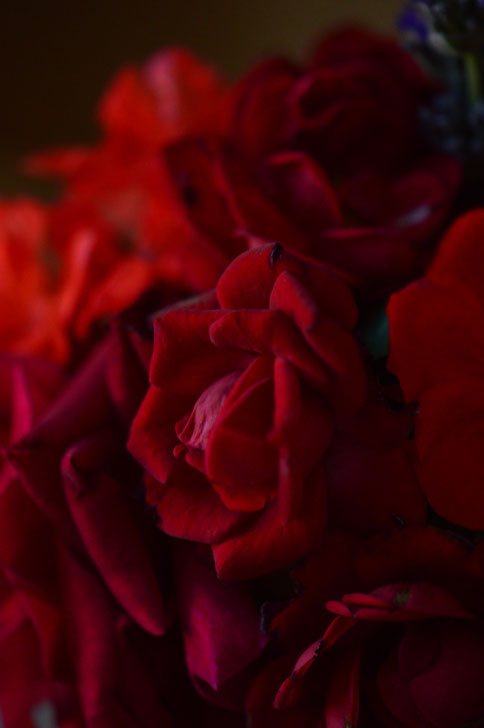 The coral and scarlet pelargoniums do their part keeping all those velvety red roses visible.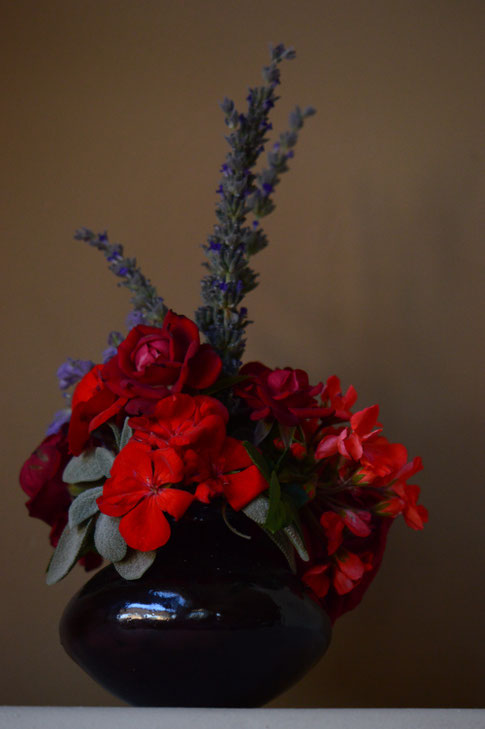 And a couple of stems of Salvia officinalis carry on the cool tones introduced by the lavenders.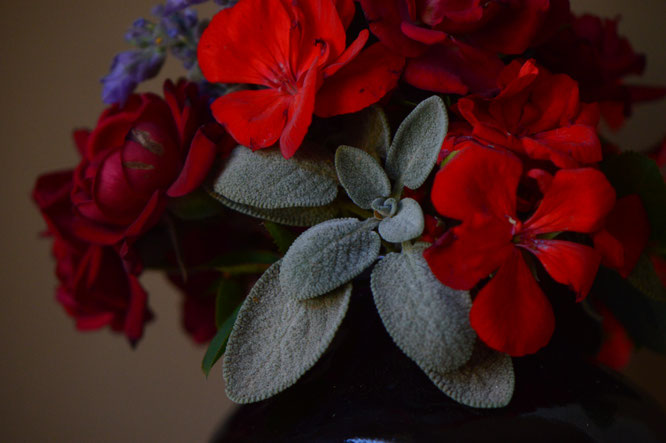 With all the reds, a dark vase seemed just the thing.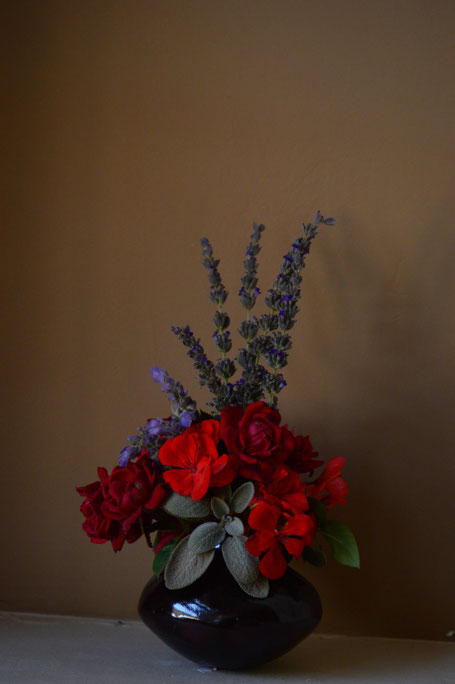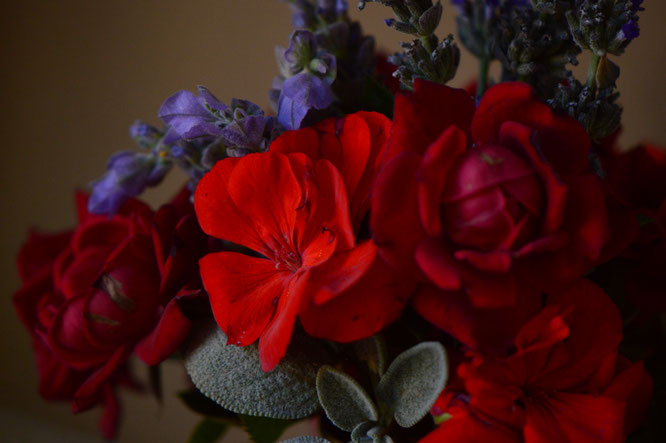 Weather Diary: Fair; High: 85 F (29 C)/Low: 54 F (12 C); Humidity: 13%-51%