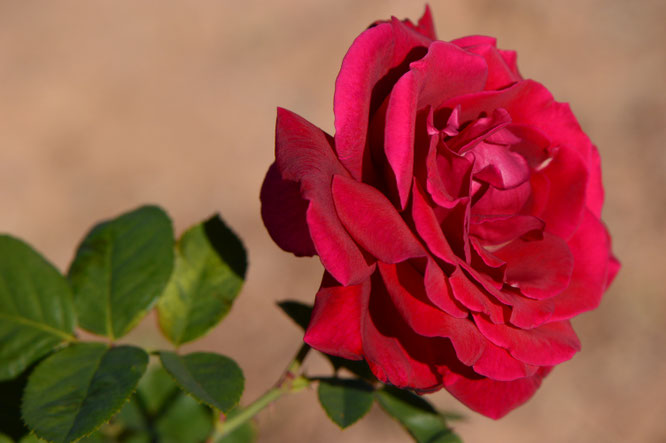 Just now I am enjoying the first blooms on red rose "Mister Lincoln".  
For me, this rose will always hold a special place in my garden, or any garden.  Back when I began my first rose bed, I went to the nursery and picked out a number of bare root roses.  It was just far enough into the season that container roses were already available as well, so I went through the rows, looking and sniffing.  Eventually I came to a deep red "Mister Lincoln", already an old classic of many years standing.  Its one open bloom was perfectly beautiful, and more importantly it smelled like my grandmother's garden, half a continent away.  It was one of many rose varieties she had grown over the years, and here it was, ready for me to take home and plant in my own new garden.
So I did, of course.  And though I planted the bare root roses at the same time, I still think of "Mister Lincoln" as the first rose I ever grew.  And I still associate it strongly with my grandmother, who passed away several years ago at the age of 92.  She was a wonderful woman; and I am sure her flowers have formed a great foundation for my own love of flowers, despite the fact I never lived close by.  I wish I could have learned more from her about gardening; but she handed on the love of it, which is the most important thing!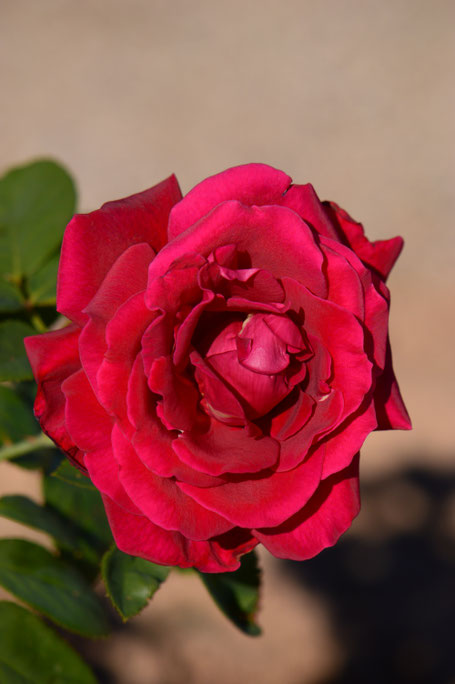 "Mister Lincoln" was hybridized by Swim and Weeks and introduced in 1964.  One parent was the splendid "Chrysler Imperial".  These two red hybrid teas have taken their place among the classics, and they continue to be grown and loved here in the US fifty and sixty years after their introduction.  They seem to epitomize what mid-century growers wanted in a red rose: elegant form, rich color and texture and scent.  I feel they can never quite be replaced by newer versions, though I suspect each rose-growing country has its own uniquely beautiful red HT from this same period.
"Mister Lincoln" has a tall, narrow, gangly habit, rather like its namesake!  Blooms and leaves are quite large; flowers are a velvety deep red with the much-loved "high-centered" shape and plenty of substance, and they are unforgettably fragrant.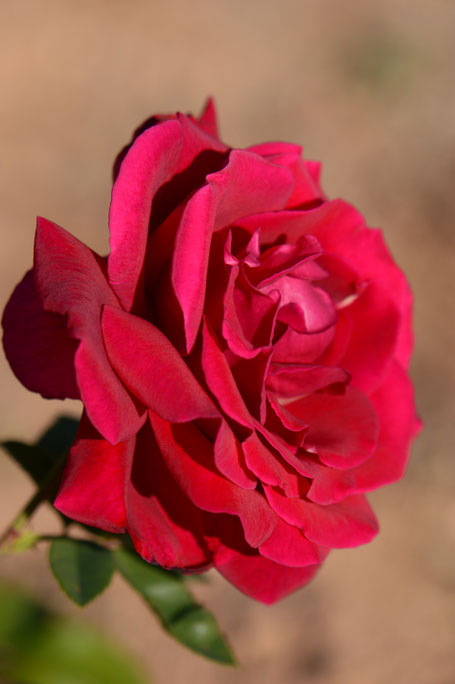 Weather Diary: Sunny; High: 76 F (24 C)/Low: 53 F (12 C); Humidity: 8%-30%