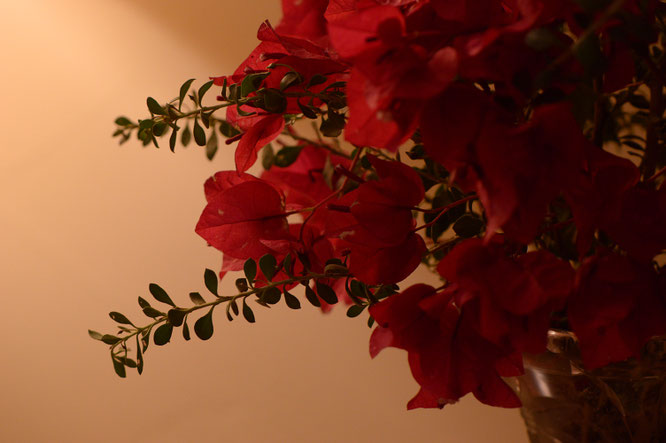 When I went over to the west side of the house this morning, the bougainvillea was so brilliant and beautiful that I decided it was time to feature it in a vase.  There is so much color that it makes a splendid vase by itself, or nearly...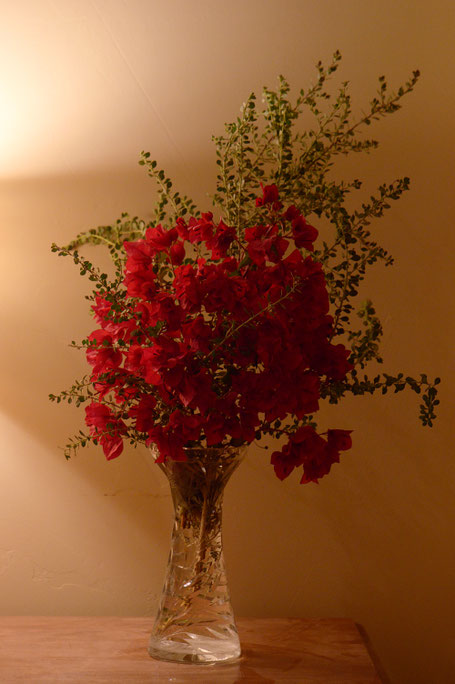 I also added branches from Eremophila maculata "Valentine".  A close look shows that buds are just beginning to form along the stems.  True to its name, it normally blooms some time in February here, but the swan-necked buds become decorative long before.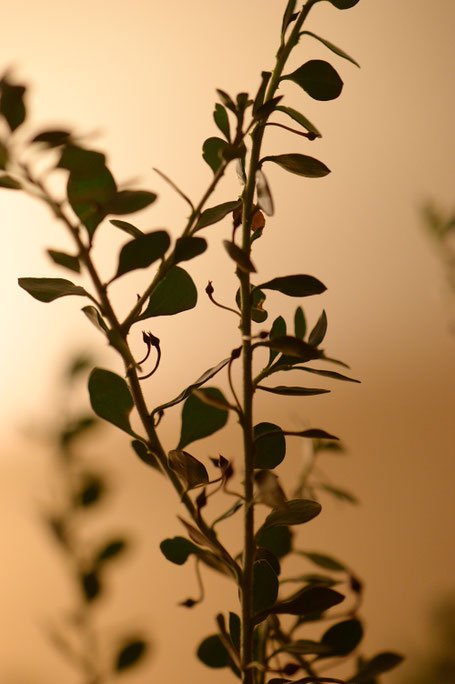 All the stems ends were placed in newly boiled water.  As it was a busy day, they stood for a long time in the water, enclosed in plastic to keep the humidity in, before I was able to arrange them this evening (hence the photos taken in artificial light).  Thanks to my sister for kindly allowing me to use her vintage glass vase, which was just the right size after all...!
Happy IVoM, and do check the other vases at Rambling in the Garden this week!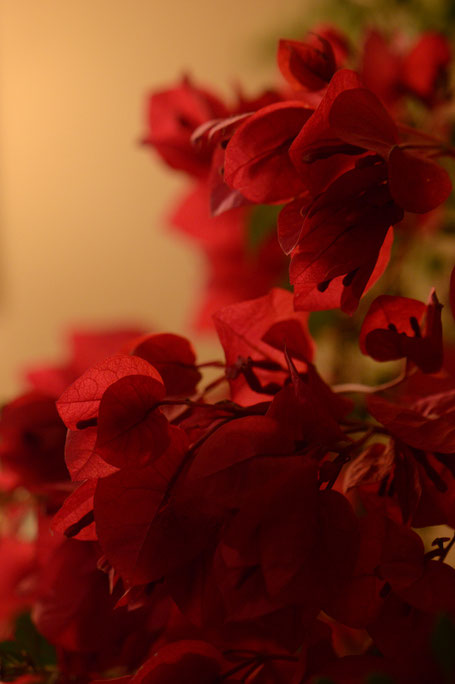 Here is the bougainvillea outside in this morning's sunlight!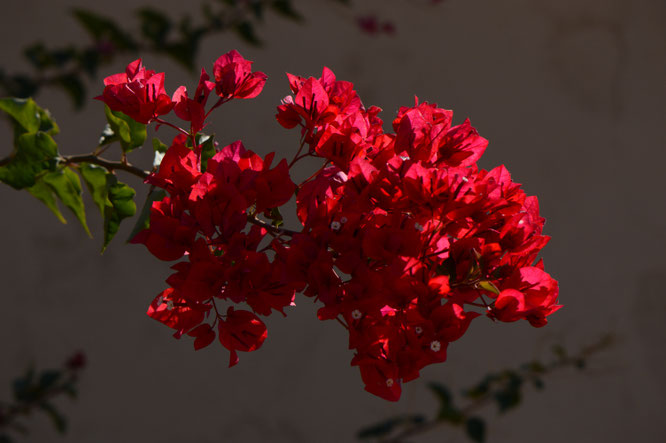 Weather Diary: Fair; High: 66 F (19 C)/Low: 39 F (4 C); Humidity: 19%-70%