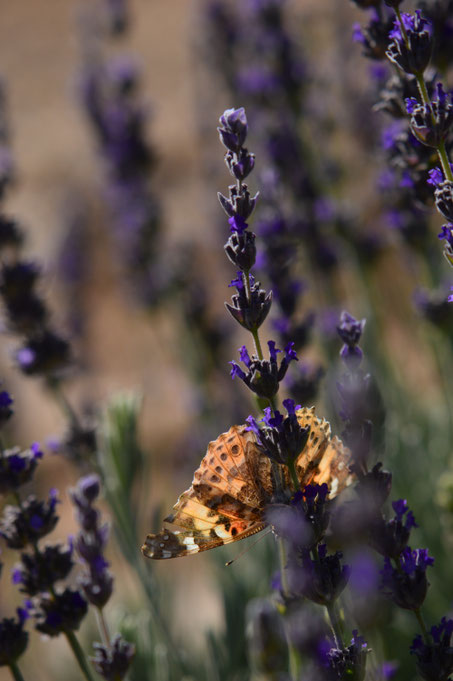 Winter is butterfly season here in the low desert.  In addition to the brilliant Monarchs and Queens, there are many Painted Ladies (Vanessa cardui) fluttering around; they are the most common visitors at the moment, spending their time mostly on lantana and lavender.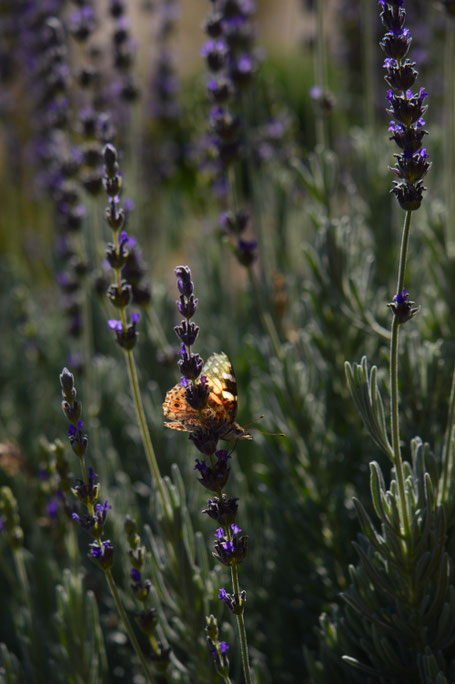 Yesterday I took the camera out to the lavender.  In addition to a good many bees...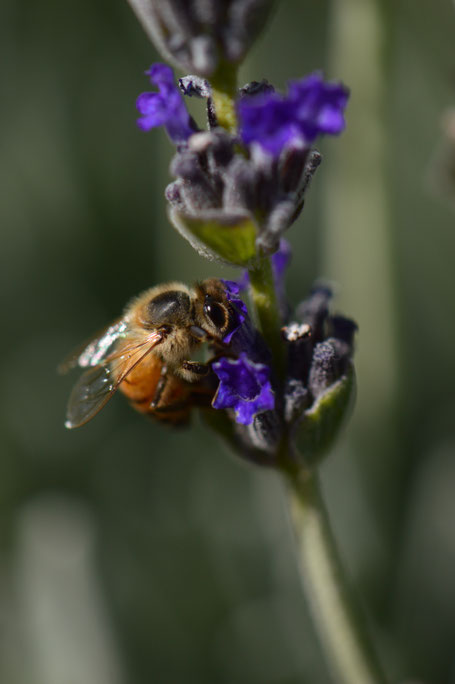 ...there were the Painted Ladies.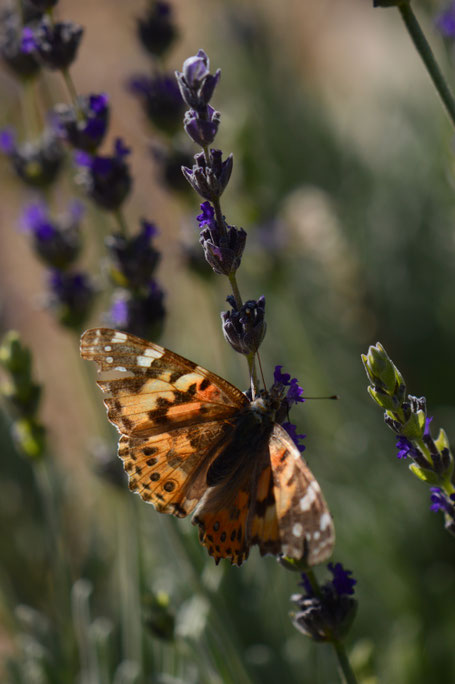 As Painted Ladies apparently do not overwinter in cold weather, they migrate to warmer climes, such as this, to find refuge from the winter.  And this explains why we generally see a very welcome explosion of the population just as weather is beginning to turn colder in the north.  
This one looks to have seen a long summer and is a bit ragged from it all, but she was clearly enjoying the ample sunshine and the lavender, in full bloom now.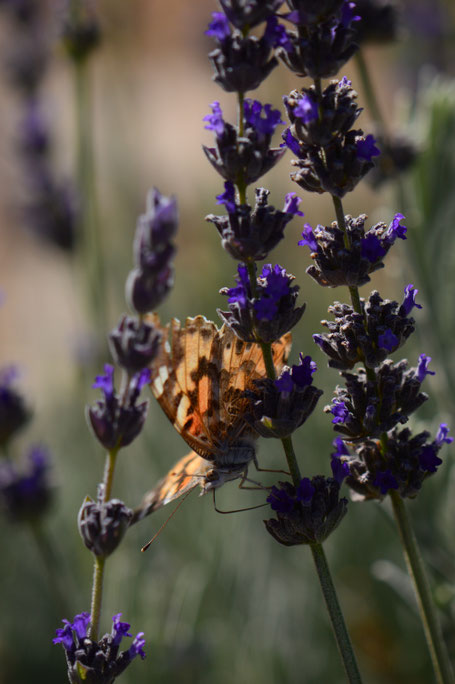 The lavender is the wonderful hybrid "Goodwin's Creek Gray", which has proved nearly everblooming here.  After a lean spell in late summer and autumn, it is again laden with deep purple spires over its very gray foliage.  Of the other GCGs which I planted in the Rose Border, only half survived last summer, but those few are also blooming heartily now.  I'll simply have to replace the rest.  Last summer took quite a toll on new plants!  But this variety grows quite well here, and it's invaluable for bees and butterflies, flowering long before (and after) the similarly reliable stoechas varieties. Occasionally even the hummingbirds visit it.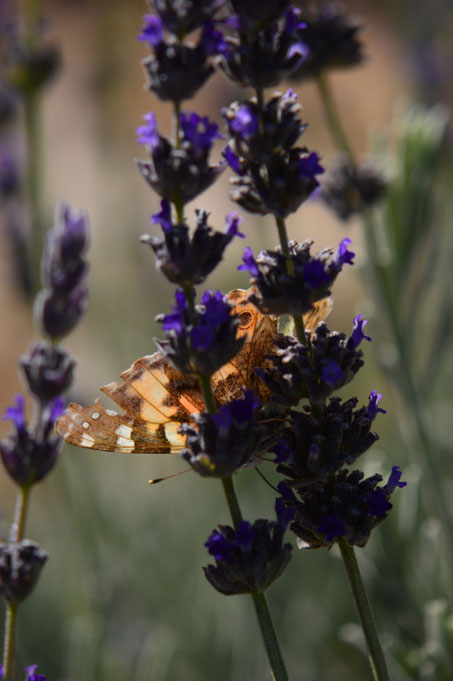 After some fairly cold nights which dropped almost to freezing, temperatures are once more comfortable for small creatures, so they are busy in the garden again.  These little sun-seekers are a special part of the desert's winter bounty.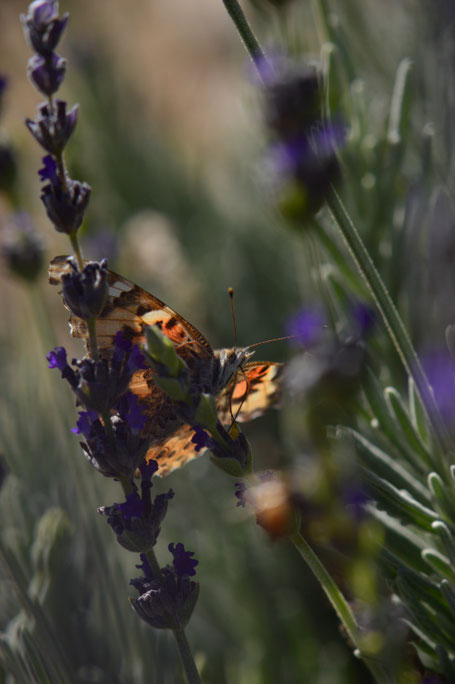 Weather Diary: Sunny; High: 66 F (19 C)/Low: 45 F (7 C); Humidity: 37%-76%