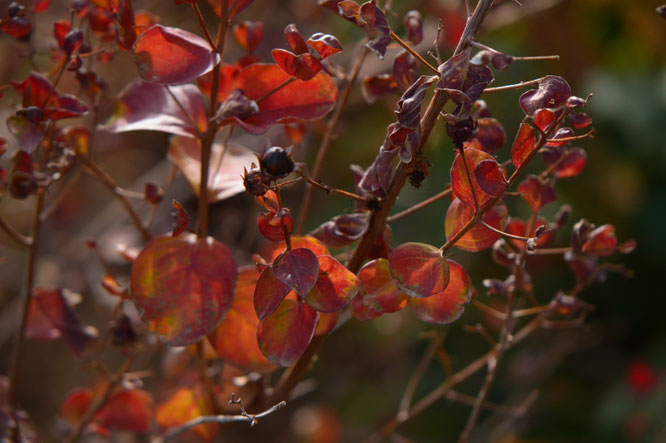 I was inspired by Kris's recent post to take a closer look at autumn color in my garden.  Not just any color, but the reds and yellows of leaves turning for the cold months.
This is one area where warm winter gardens typically don't have much to show for themselves.  Many of my plants are evergreen, some are summer deciduous, and some merely drop their leaves after an ignominious stage of ragged brown.  
But I thought it might be worthwhile to inventory what is actually going on.  So I did, and it was.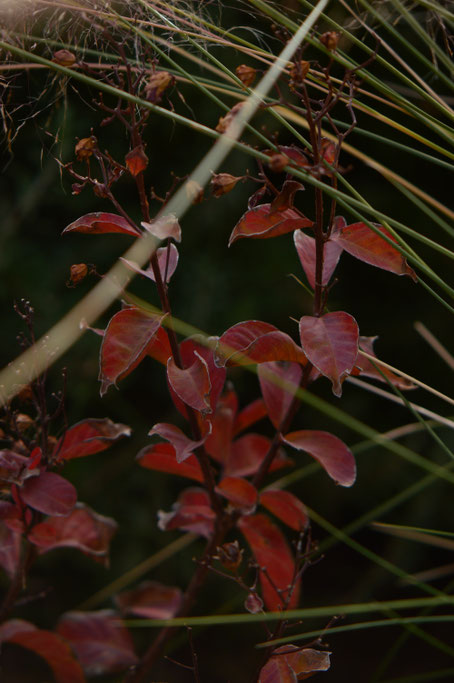 Some of the best color is coming from the crape myrtles: Lagerstroemia indica "Rhapsody in Pink" (above) and "Dynamite" (below).  Their leaves are quite substantial, but they still have a rich glow when the sun shines through them.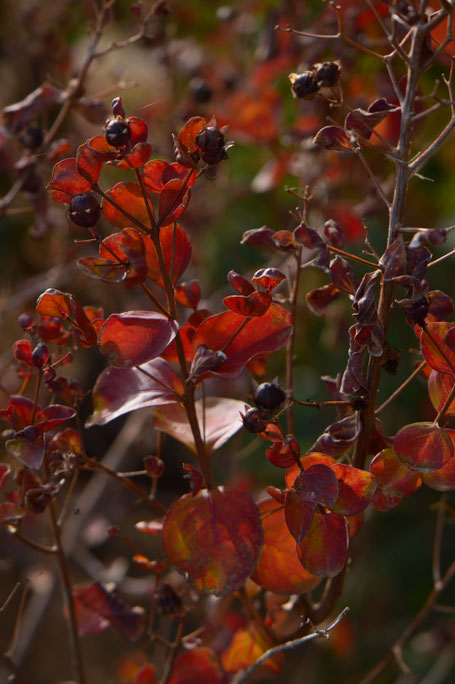 Little hints of yellow show up here and there.  Some of the roses are showing color...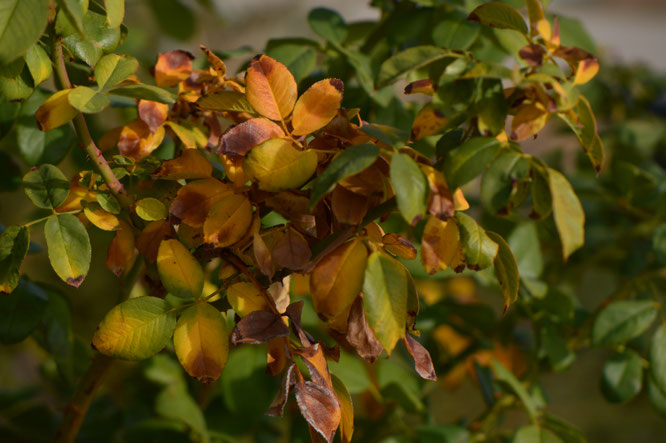 ...and I was surprised to see just a little on Justicia californica.  This is the Justicia's first winter in my garden, so I'm not familiar with its growth cycles.  It is said to be summer-deciduous unless kept watered, but my newly established specimen sailed through a long summer with plenty of leaves and a minimum of watering.  The color now may be due to some nights in the upper 30s; it is frost-tender though expected to come back well from the roots.  Its chief glory is, of course, the bright flowers, favorites with hummingbirds; and winter is its bloom season.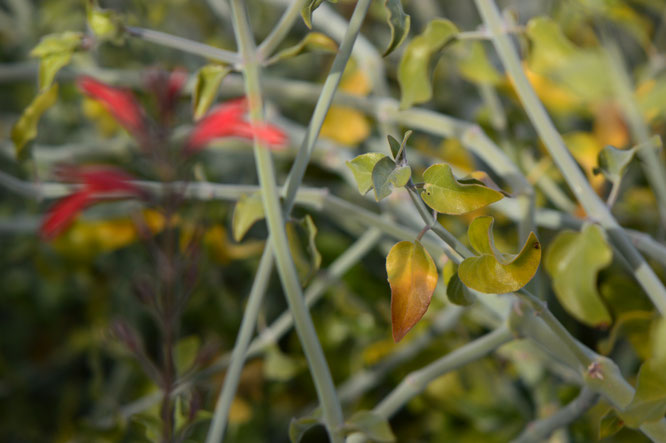 I have planted both the Justicia and Hamelia patens in the North Border.  As the former is winter-blooming and the latter summer-blooming, the idea was to ensure a continual supply for the hummingbirds.  There has been considerable overlap in the flowering, however!
But the Hamelia is also one of the few available shrubs for reliable autumn color in the desert, and it is doing an excellent job this year.
A less traditional source of autumn/winter color is coming from Euphorbia tirucalli "Firesticks".  I would not include it, but the orange coloration intensifies quite a bit with the arrival of colder weather, so I think it's fair enough to add it here!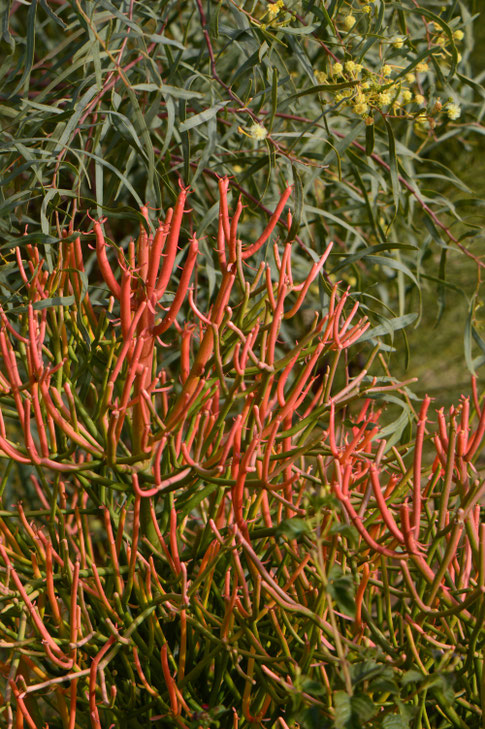 Finally, just beyond the garden proper, there is a small pomegranate.  Its autumn color is always lovely: a clear, light yellow accented with red.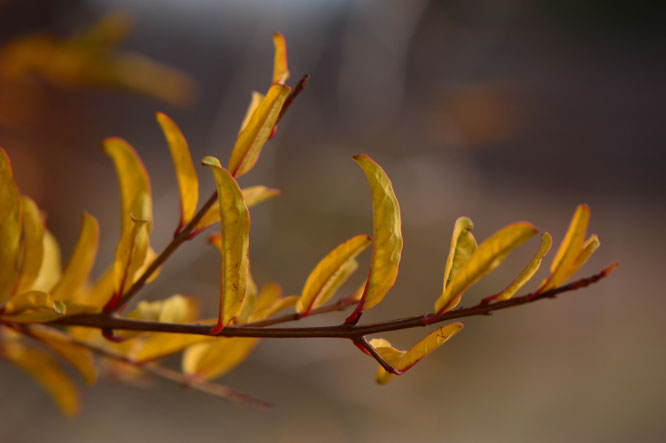 Weather Diary: Light haze; High: 69 F (21 C)/Low: 48 F (9 C); Humidity: 32%-78%