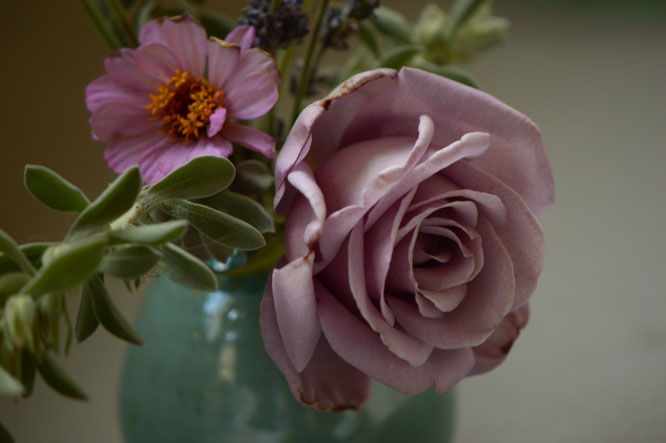 As I am posting woefully late for the Monday Vase meme and fairly late for Wordless Wednesday, I thought I would simply present some of both in a single post.  First, Monday (as always hosted at Rambling in the Garden)!
A lavender pink zinnia (courtesy of my sister's planting) and a rose from Sterling Silver combined to create this week's vase.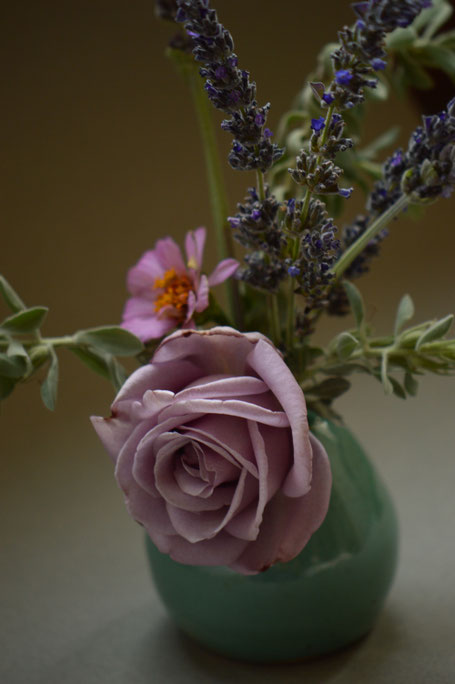 Also two lavenders, Lavandula dentata...
...and L. x "Goodwin's Creek Gray"...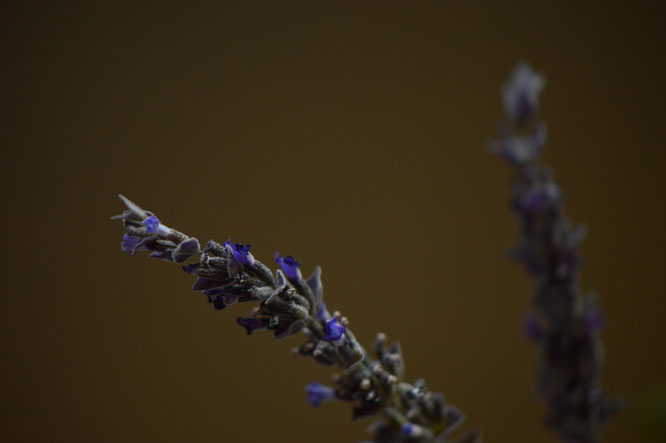 There are also stems of Eremophila hygrophana whose gray foliage, of course, looks perfect with these colors, so near the hue of its own bell flowers, which are few at the moment.
I had a difficult time photographing this vaseful.  Even here in Arizona the light is dimmer now and the days shorter!  I am looking forward to the other side of tonight...  But this arrangement seemed appropriate with its soft colors and gentle scents.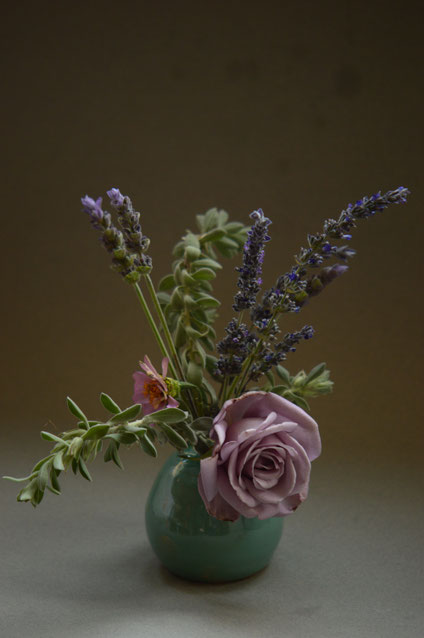 The lavenders are in their element outdoors as well as in...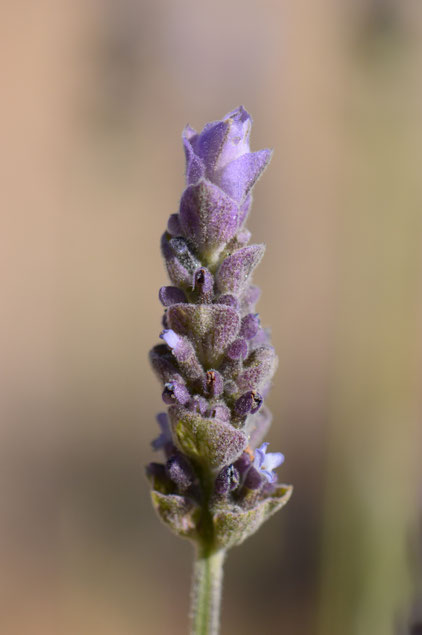 ...much to the delight of the bees!  (Both photos are of L. dentata, which is proving another excellent choice for desert growing.)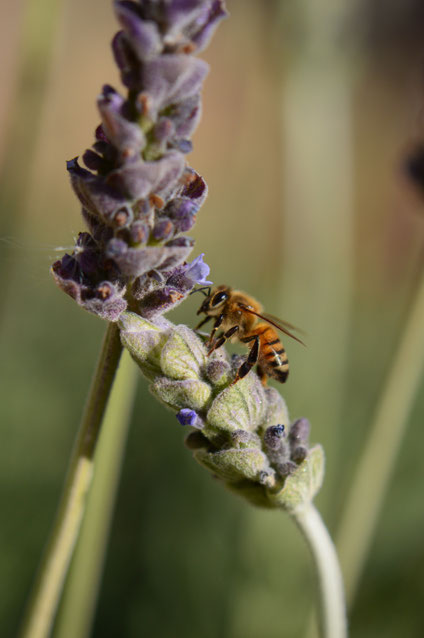 It is also special to finally see the bright red filaments of Baja Fairyduster (Calliandra californica "Baja Red").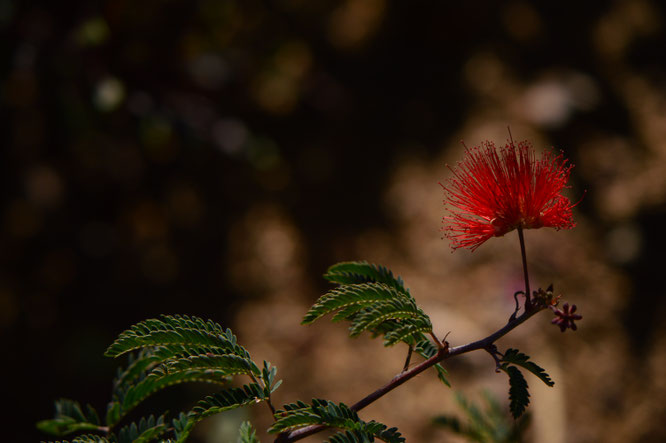 It looks like I will soon be seeing the first flowers from Limonium perezii, though the bloom stalks have certainly taken their time!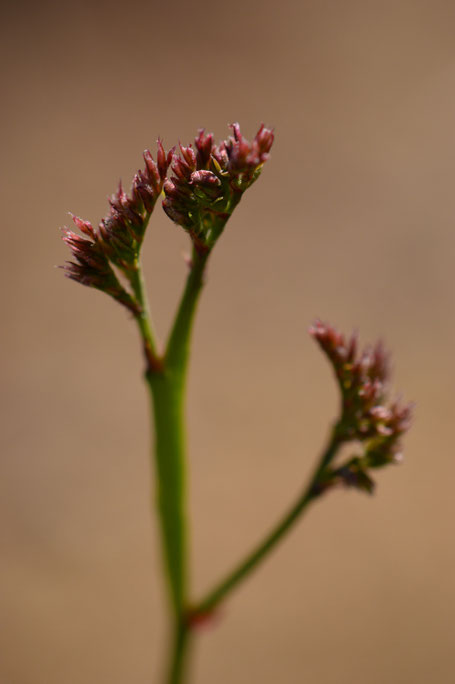 But there is no waiting on Gaura, which is once more a froth of bright pink blooms with white stamens.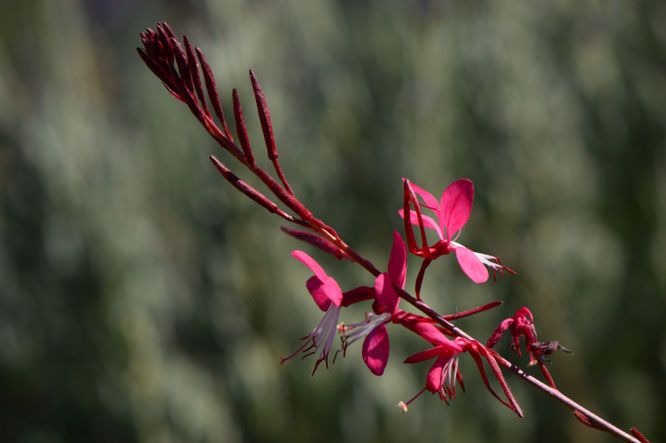 And lastly I had to include this miniscule beauty.  Blooms on the miniature roses often seem to be quite long-lasting - even more so with the pleasant weather we have been having.  This bloom has been days in opening, always lovely.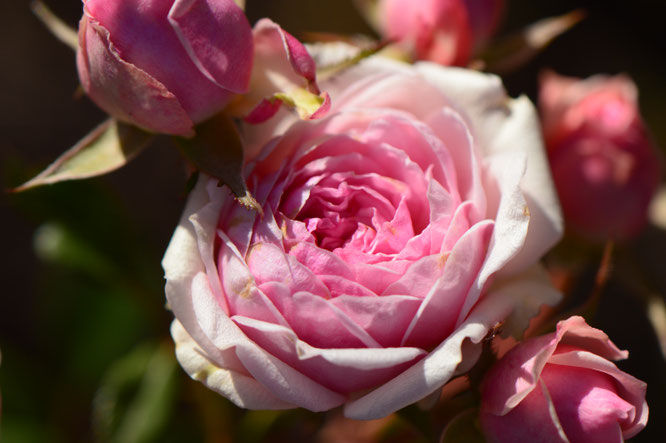 So that is a quick tour for the winter solstice!  And now, at last, we are getting some rain!  It looks set to continue for several days, so I hope it will honestly drench the soil with sweet water, something my hose watering cannot duplicate, laced as it is with minerals and salts from the soil.
Happy winter - or summer, depending on your hemisphere!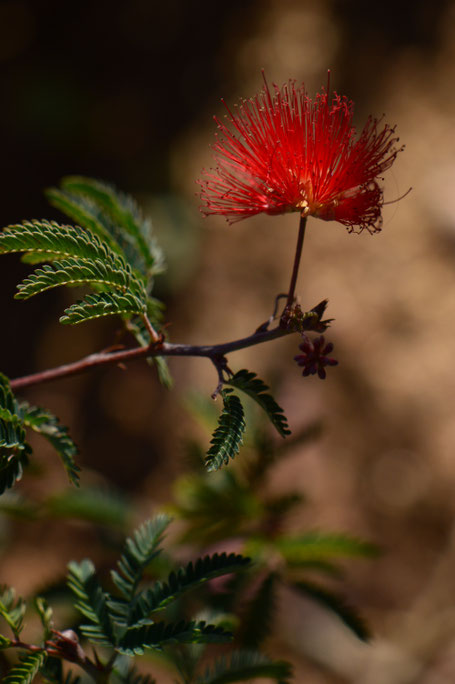 Weather Diary: Rain!!! High: 69 F (21 C)/Low:57 F (14 C); Humidity: 35%-63%