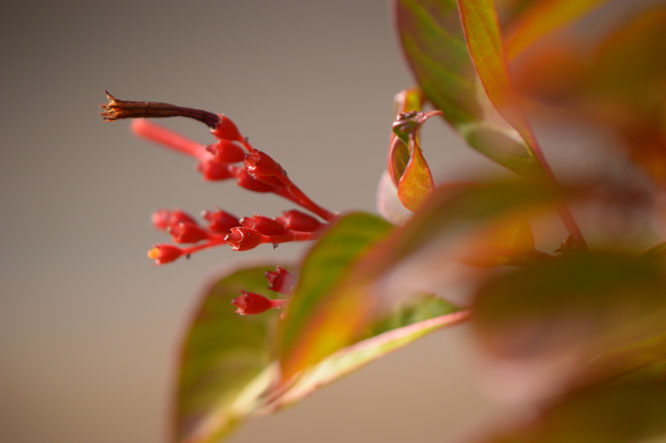 Although its value extends nearly year-round, I am featuring the tropical shrub Hamelia patens for December, as I join with Loree's monthly favorites theme.  Yes, there was brilliant bloom in late summer, no mean achievement with temperatures over 108 F (42 C) many days.  And as summer moved into autumn, the flowering increased.  But now, with a few crisp nights, there are berries as bright as the flowers and leaves with a wonderful mix of burgundy and green.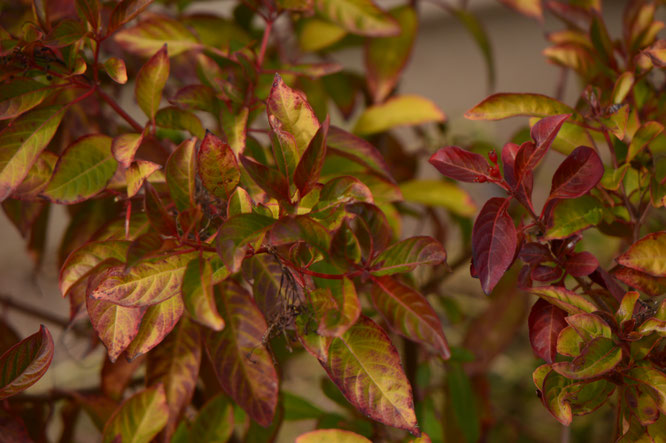 Some still have their summer gloss...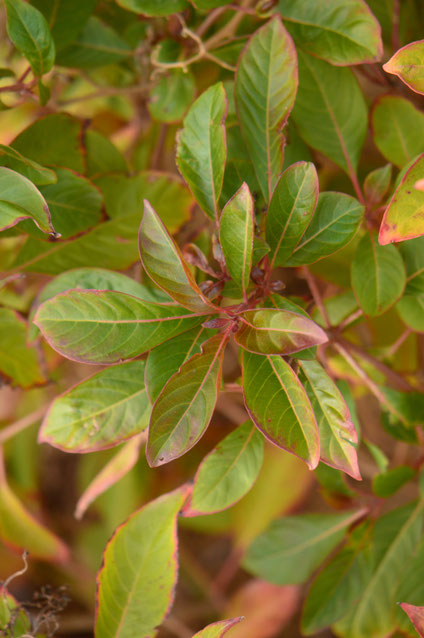 ...while on some it is more the rich red of new growth.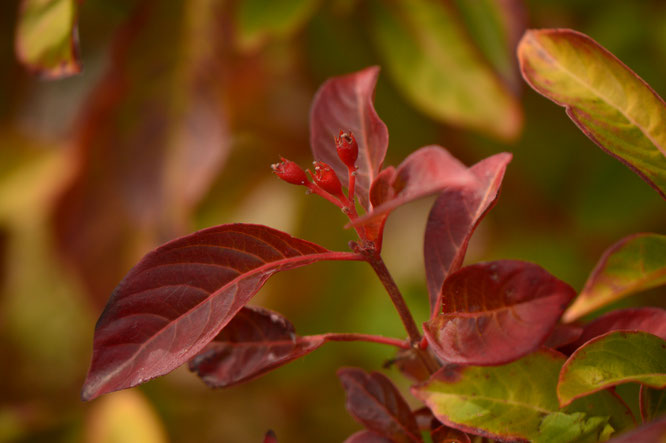 And all the while there are still a few blooms here and there.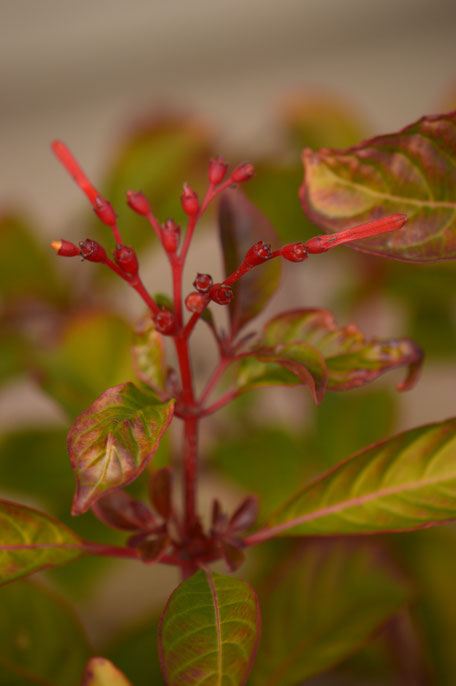 A good freeze would cut it down quickly, but so far the winter has been very mild and Hamelia patens has gone from strength to strength.
This is one of those special tropicals: the type that grows well in the desert because it has no problem with heat and can accept some drought.  At the height of this last summer, it wanted more water than I could give it; but this was its first year; and as it has a good reputation in the area, hopefully it will prove more drought-tolerant next year.  For all that, it survived last summer, which is more than can be said for many of my first year plants!
And now, in December, it is an exquisite thing, all mingled scarlet-orange and wine-red and brilliant green when the sun shines through it.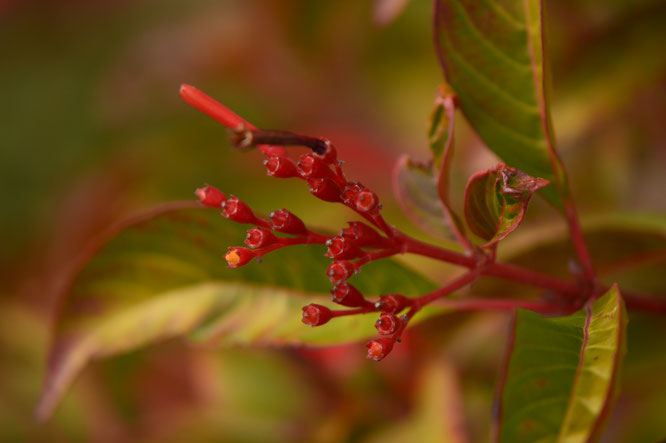 Weather Diary: Mostly cloudy and rainy; High: 70 F (21 C)/Low: 48 F (9 C); Humidity: 37%-100%