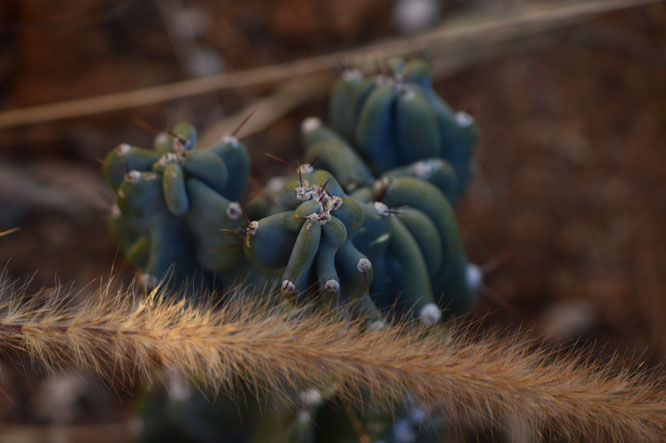 So yesterday I felt ever so slightly guilty.  I was hearing about cold temperatures and snow, from Copenhagen to Houston to Italy.  And I went out in the sunny garden to plant out my sweet peas.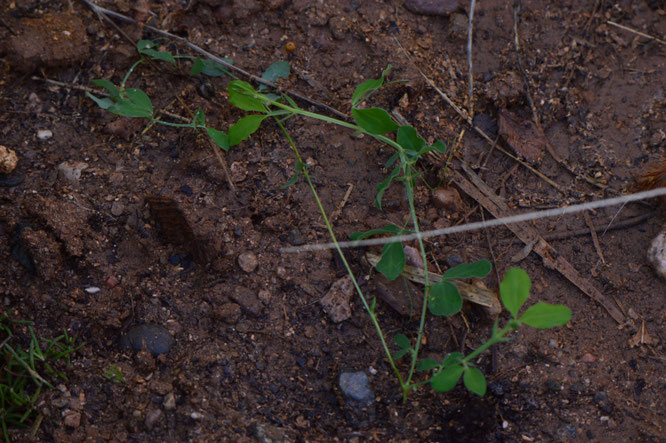 I wouldn't necessarily plant them out in the first week of January normally, but this has been a very mild winter so far, and I'm now presuming on it a little.   And it was high time to plant the sweet peas since they were tangling around each other.  
It was a beautiful day to be in the garden.  Am I the only gardener who still feels that mysterious thrill of climbing into the back of a border and getting down among the plants?  That childhood feeling of unexpectedly stepping into another world...  Even if the plants are much the same from either side, it's somehow another place altogether.
There were the late winter fronds of Muhlenbergia...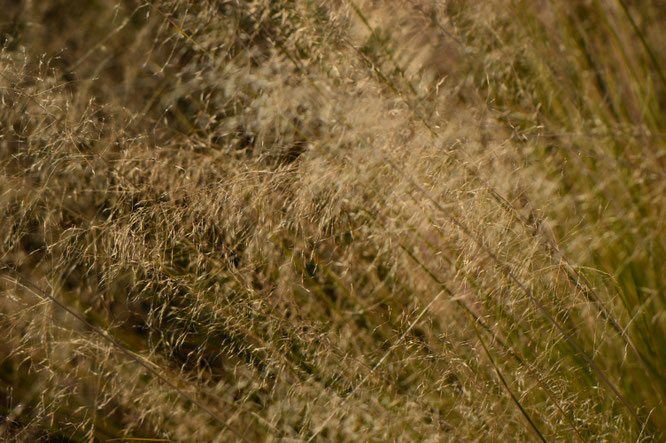 ...and Pennisetum, both of which will soon be cut back for spring.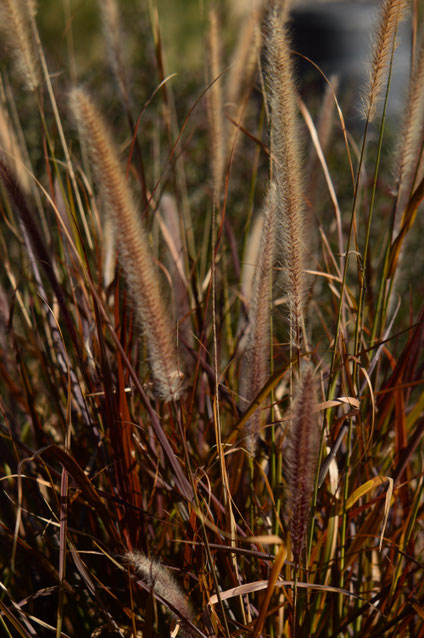 There was the constant scent of lavender.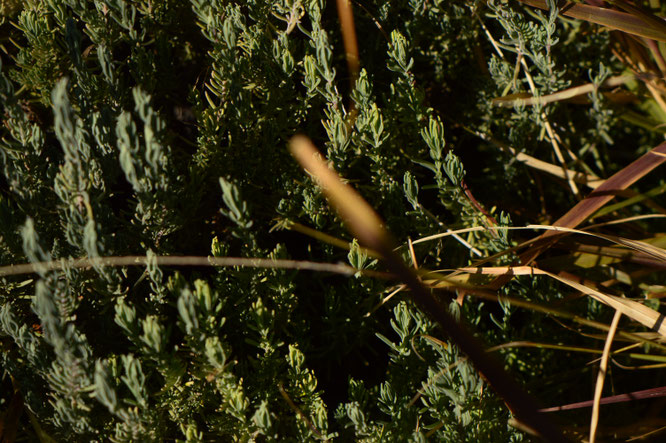 And a constant watch that I didn't sit suddenly on something friendly but spiny, namely Cereus peruvianus.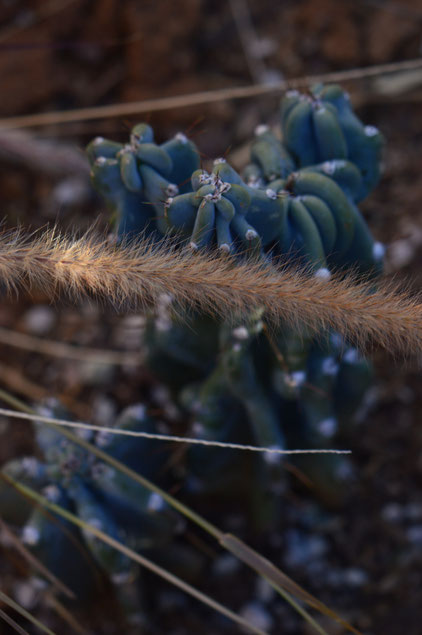 And finally, after the sweet peas were planted and watered, a walk around the garden with my camera to see what I could see.  Not surprisingly, what I saw was bees on lavender...
January in the desert garden!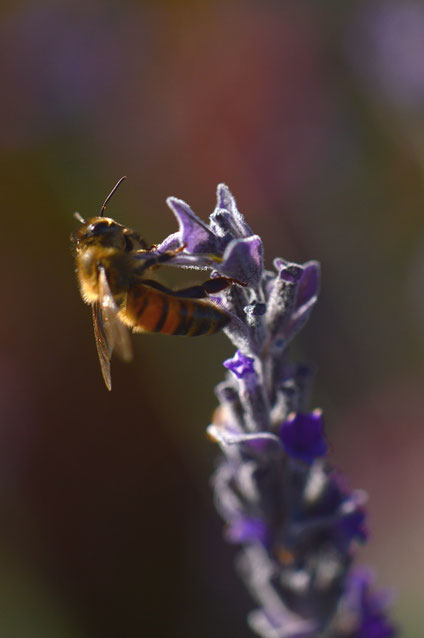 Weather Diary: Fair; High: 64 F (18 C)/Low: 41 F (5 C); Humidity: 24%-80%