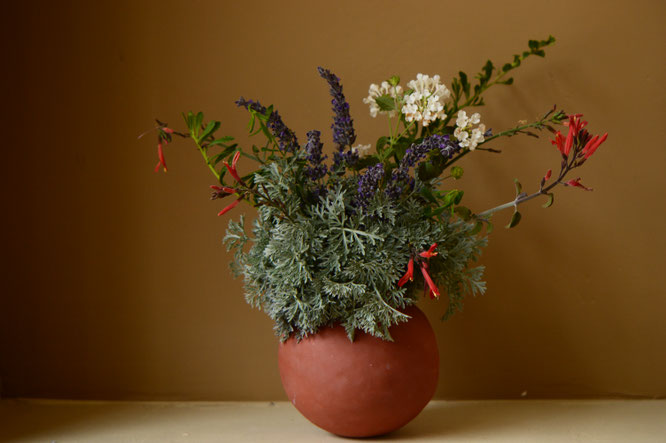 Chuparosa (Justicia californica) is one of the most casual plants in my garden, unsure whether it ought to stand up or sprawl over the ground, but on the whole much preferring the latter.  So far it does not grow dense enough to keep weeds down either, only provides some shelter for them.  For all that it is a special plant in its way, not least because it came through last summer utterly unfazed.  Also, its blooms are among the favorites of our resident hummingbirds.  I have plans for moving it as its habit does nothing for the back of the North Border, but it is a plant I don't want to lose altogether.  In the meantime, its bright flowers seemed like a good choice to start today's vase.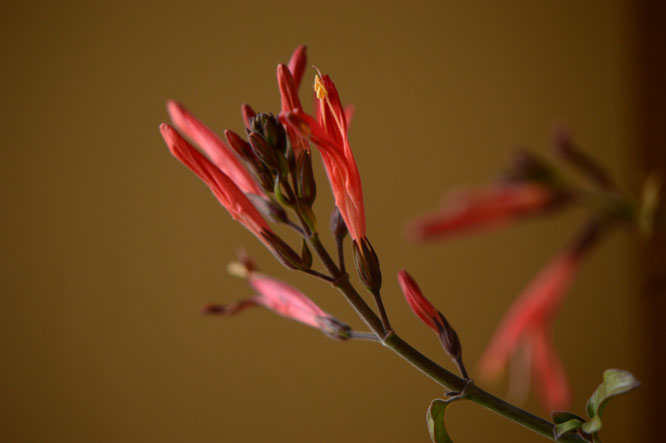 As Lavender x "Goodwin's Creek Gray" is still loaded with blooms, I decided to use their dark purple to contrast with the slender scarlet of the chuparosa.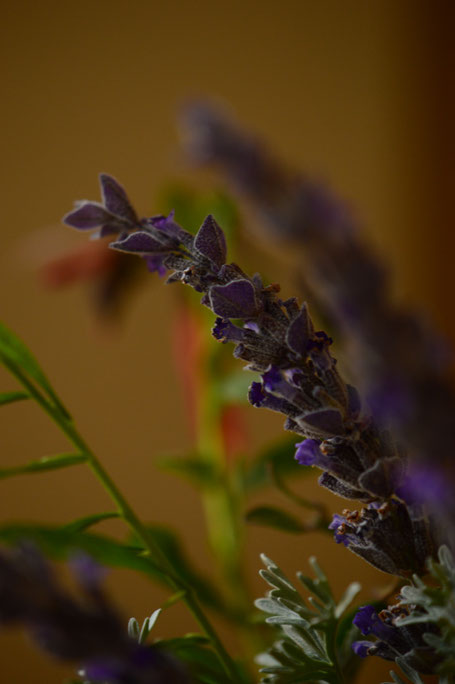 White lantana completed the flower colors.  The lantanas have seen some foliage die-back due to temperatures in the upper 30s (about 3 C), but the white one has come right back into flower.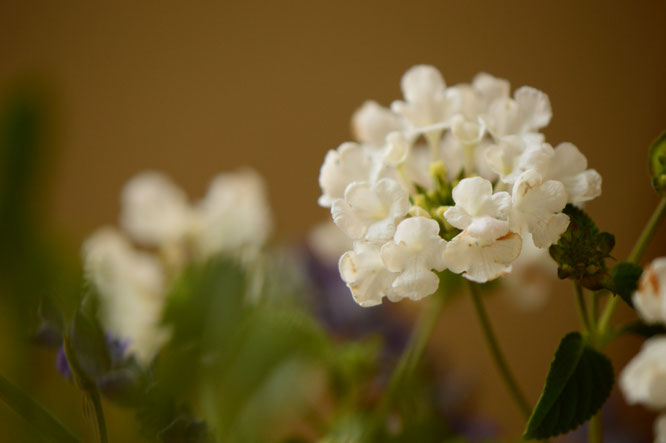 Another plant which, like the chuparosa, has been difficult to position well is Eremophila "Outback Sunrise".   Transplanted to the East Border last spring, it is finally filling in well and supplied a few leafy stems today.  (Actually, some came from a bit surviving surreptitiously in the South Border.)  It is emphatically a ground cover plant and does quite a good job at that - making a good weed-smothering mat.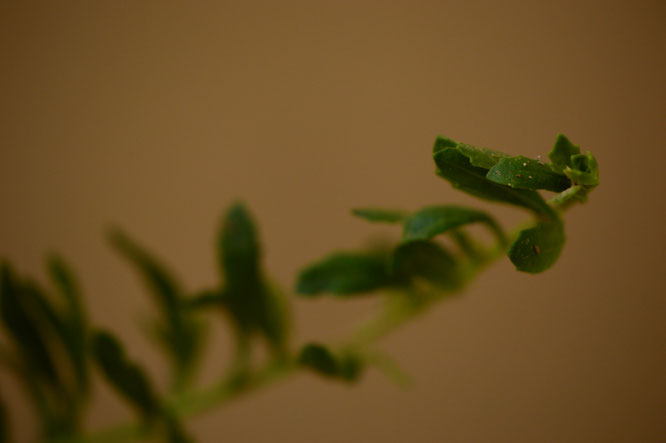 Strangely enough, the same could be said for the other foliage plant I have used: Artemisia x "Powis Castle", though it makes a neat mound, rather than a spreading cover.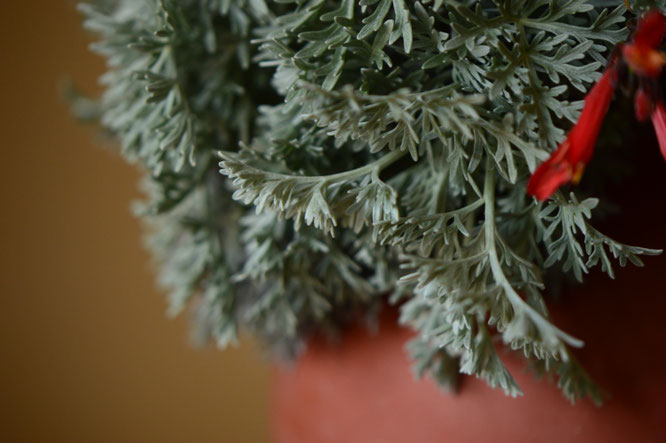 I used my handbuilt dark earthenware vase for this very loose collection of winter's bounty.  The coiling technique I have been using lends itself to making very spherical forms from the clay.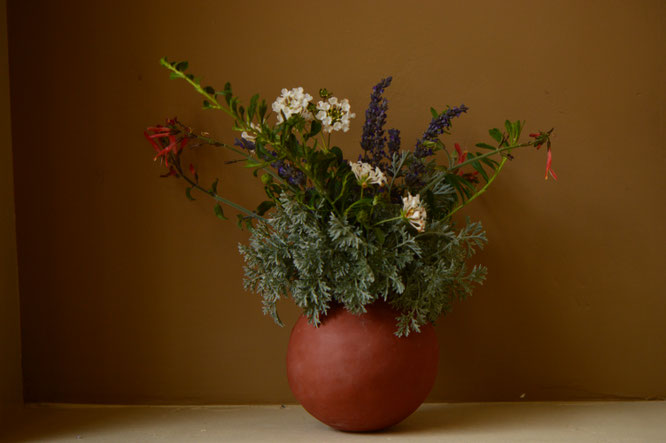 ...on a somewhat rainy day.  However, rain is a good thing here!  I know this is proving a rather cold January in many places, but the weather here has been unusually mild and fairly moist, so it looks as though the garden is getting off to a good start for 2017. 
Thanks to Cathy for hosting the lovely In a Vase on Monday theme at Rambling in the Garden!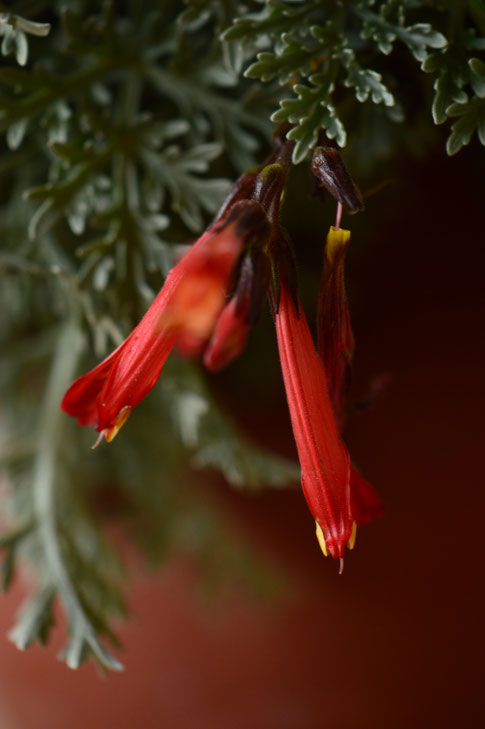 Weather Diary: Partly cloudy; High: 64 F (18 C)/Low: 49 F (9 C); Humidity: 49%-100%