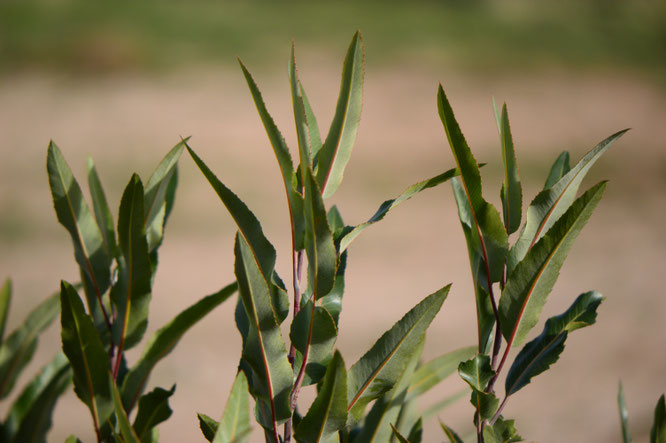 After failing miserably to keep up with the tree following meme last year, I am once more setting out to choose and follow a tree month by month with the theme hosted by Squirrelbasket.  This time the tree selected is a resident of my own garden.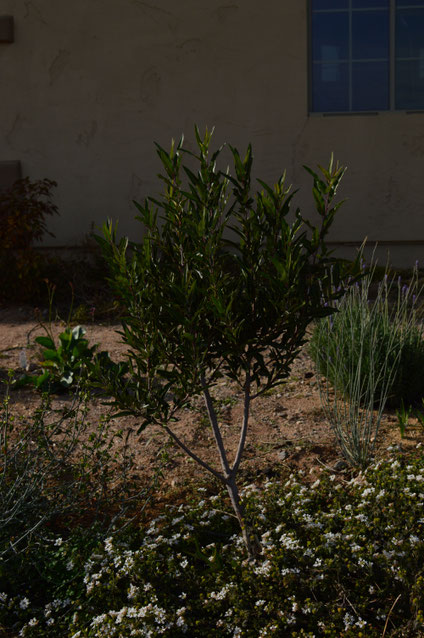 Arizona rosewood.  Vauquelinia californica.  It is one of the natives I have added to the White and Silver Garden.  It grows in a naturally bushy shape but can be trimmed to make a small tree.  In my never-ending need for shade in this very sunny garden, I am opting for the latter.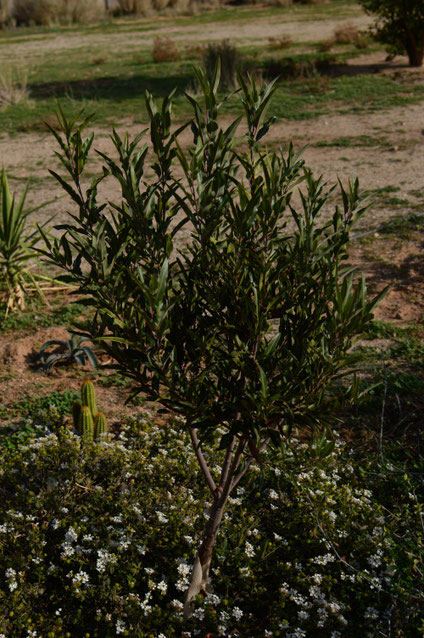 The foliage is beautiful; slender, glossy leaves terminate in a sharp point.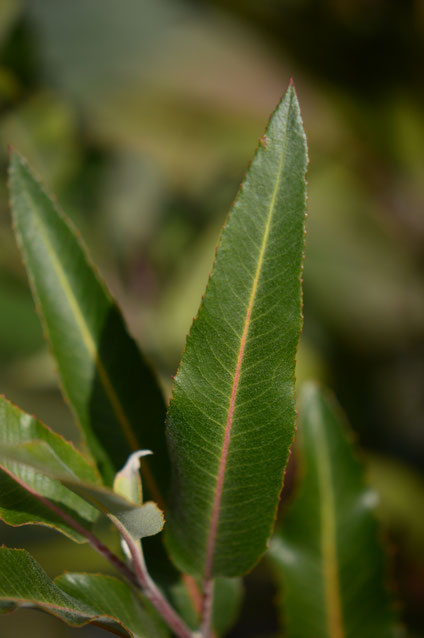 Because they grow in very upright clusters, one sees the somewhat paler underside most frequently.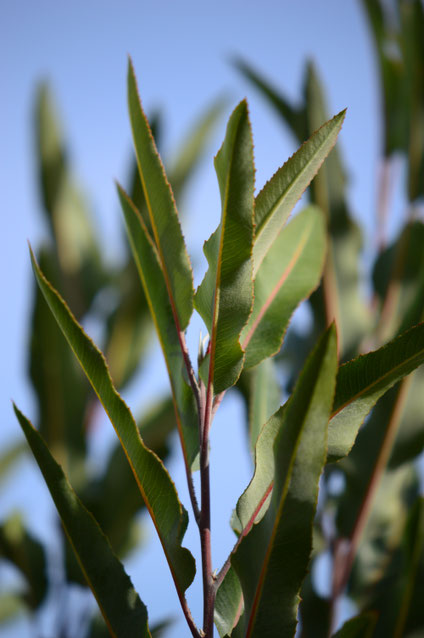 The petioles are a wonderful bright red.
It does tend to grow as a shrub from the base; as you can see, I need to do some trimming.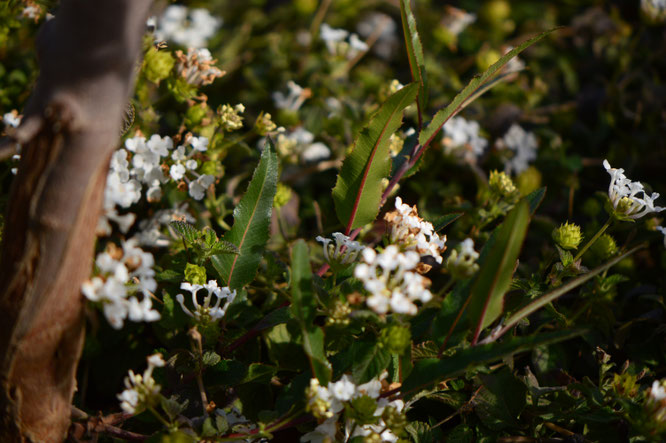 Unfortunately, the bark would seem to be tasty, or at least edible.  Rabbit damage last spring was so severe that for a while I worried I would lose my tree completely.  In desperation I decided to wrap the base of the trunk.  I didn't have any tree wrap, nor could I immediately get any, so I improvised with a long strip of the bandage wrap we use on dogs and horses.  I felt that it would surely be breathable enough for the tree and should keep the rabbits at bay.  It worked quite well.  Eventually it began slipping off...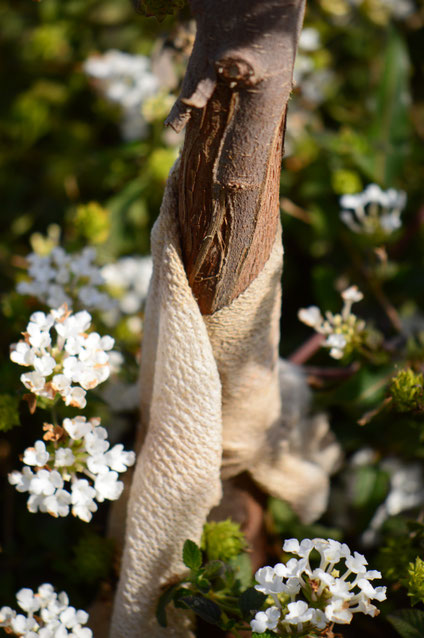 ...and I took it off the rest of the way as I took these photos.  The amount of damage is still perturbing as it goes all the way around the trunk, but the little tree never seemed troubled by it.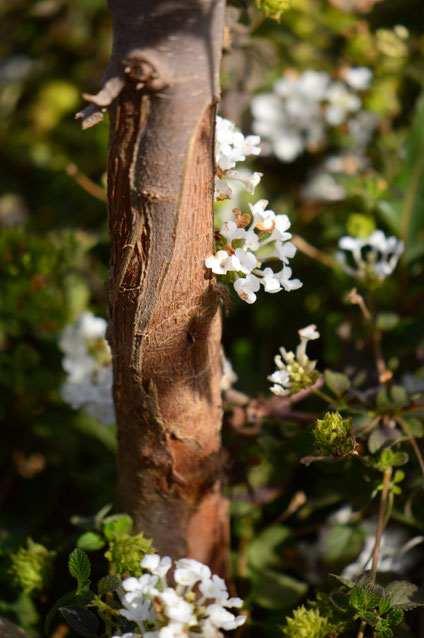 A couple of notes on the name.  According to Wikipedia, the genus was named for French chemist Louis Nicolas Vauquelin.  The species name of 'californica' is commonly found on plants originating in the Sonoran regions of Arizona, California, and Mexico, and in the deserts of Baja (lower) California.  For Sonoran Desert gardens, it offers a good indication of a species well-adapted to heat, intense sunlight, and aridity.  So far this one is no exception!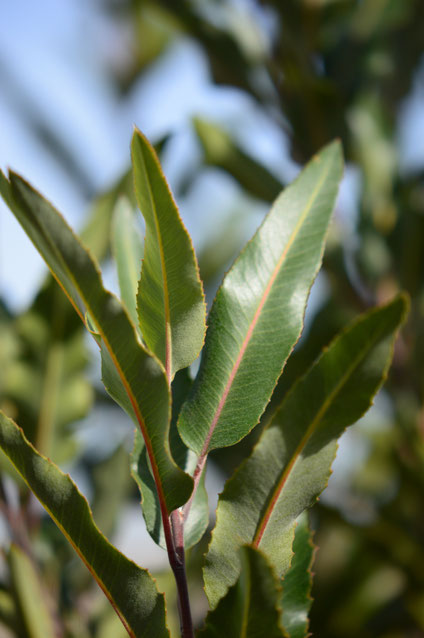 Weather Diary: Fair; High: 63 F (17 C)/Low: 49 F (9 C); Humidity: 45%-99%