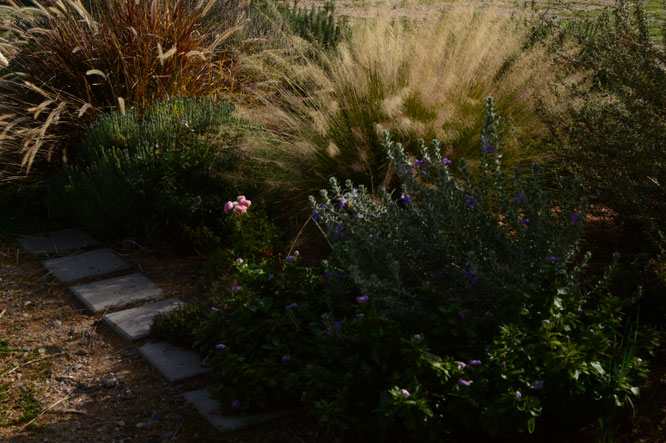 Now that the holidays are past and the weather has changed a good deal, I am restarting the Tuesday View, inspired by Cathy's meme at Words and Herbs.   While so many gardens lie under ice or snow right now, the small sunny garden is enjoying a desert winter, so it seems like a good time to take a quick look at what is changing.
At first glance, the South Border looks much like it did a month ago, except that the grasses are fading.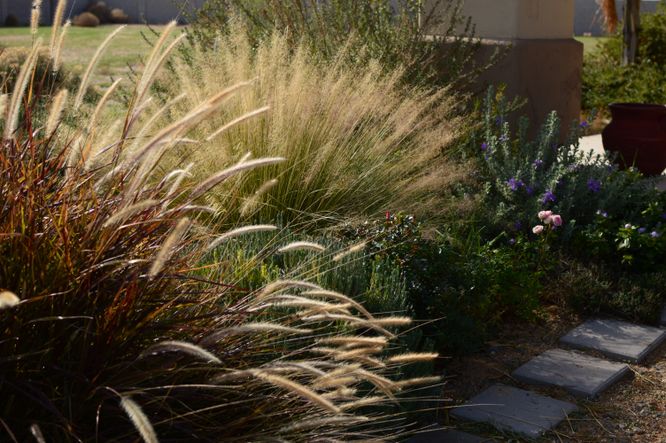 But hidden under and behind their stalks, spring is coming.
Many seedlings have sprouted and are growing nicely at last.  (I'm not sure whether these are Nigella damascena or German chamomile, as both have ferny foliage and both were growing in this part of the garden last year.  Any help with identification would be appreciated!)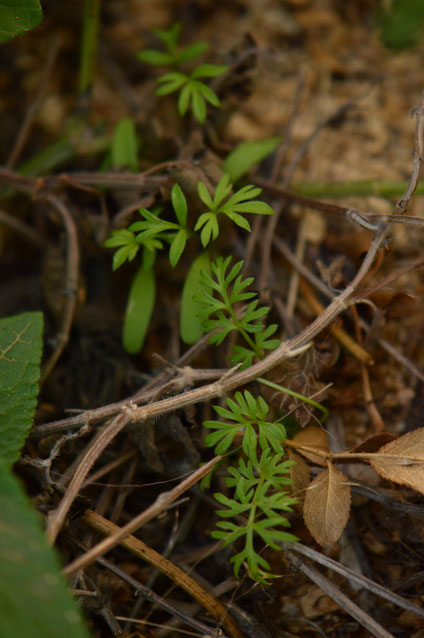 I have just planted sweet peas behind the Pennisetum.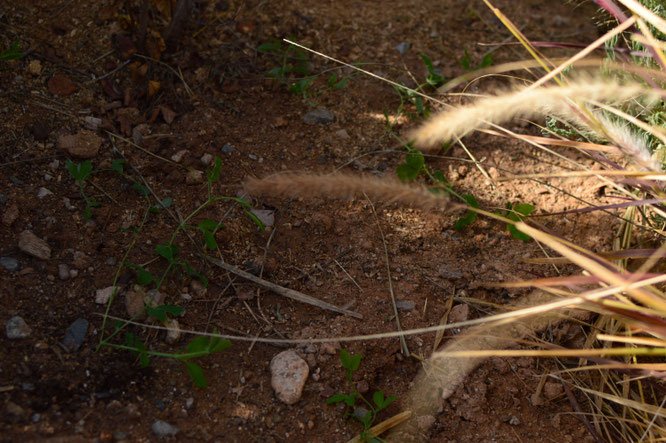 And Tulipa saxatalis is poking some leaves up resolutely.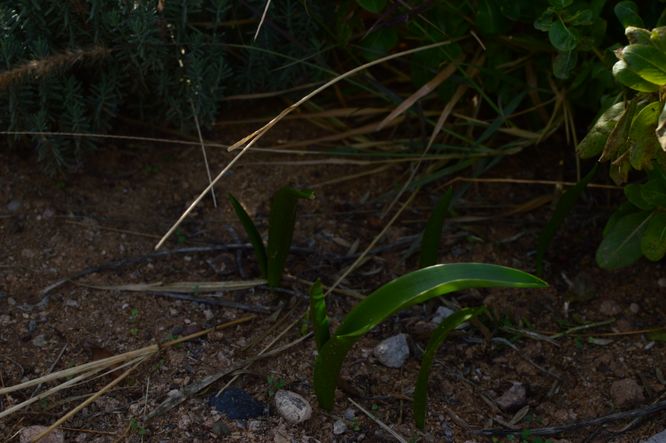 A first glimpse of spring bloom is coming from early flowers on Eremophila maculata "Valentine" at the bottom of the border...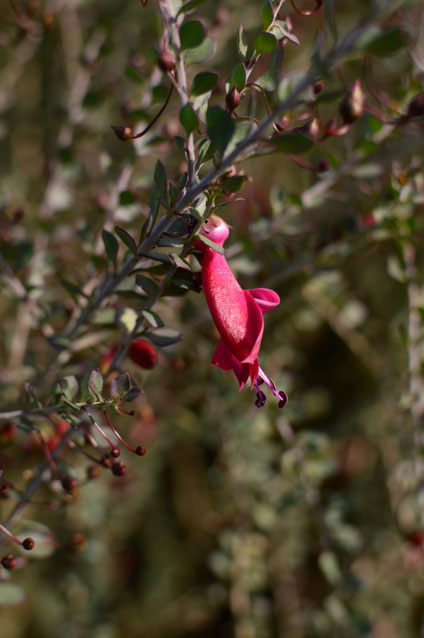 ...while Eremophila hygrophana continues to be one of the most beautiful of plants.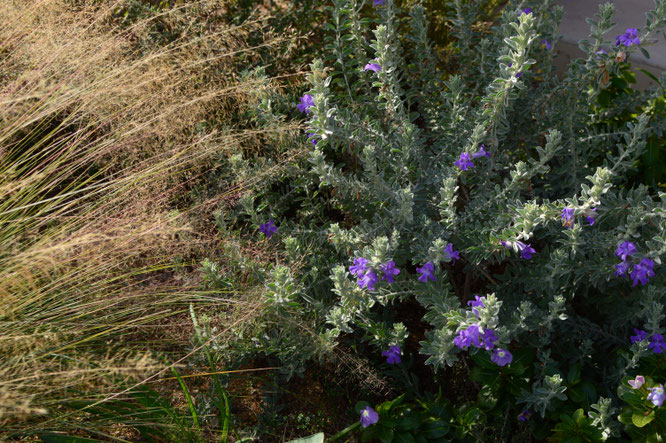 And lastly, here is a little vignette from one of the miniature roses, with the blue Eremophila flowers behind it and the sunlight beyond that.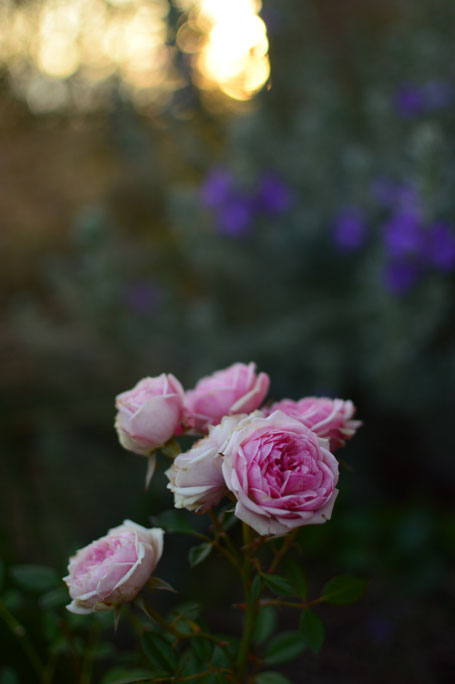 Weather Diary: Partly cloudy; High: 67 F (19 C)/Low: 46 F (8 C); Humidity: 37%-100%