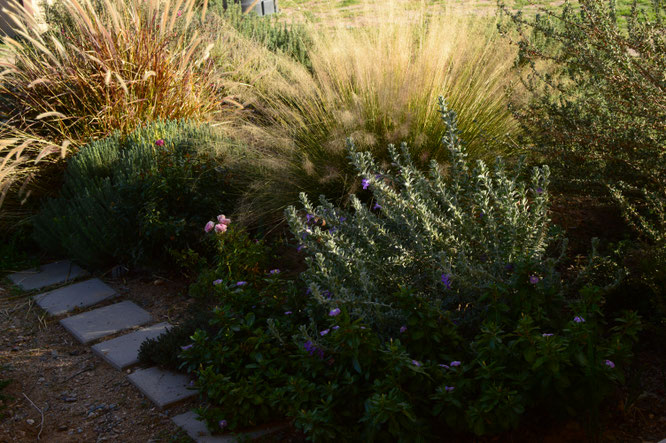 At the risk of repeating myself, the garden does seem to be just between two seasons at present.  A good clean-up of the borders is in order, and in the South Border this will mean cutting back the grasses to allow more light in to irises and such.  The Muhlenbergia plumes have completely faded, as have most on the Pennisetum; but they still catch the light beautifully, so I've been in no hurry to cut them..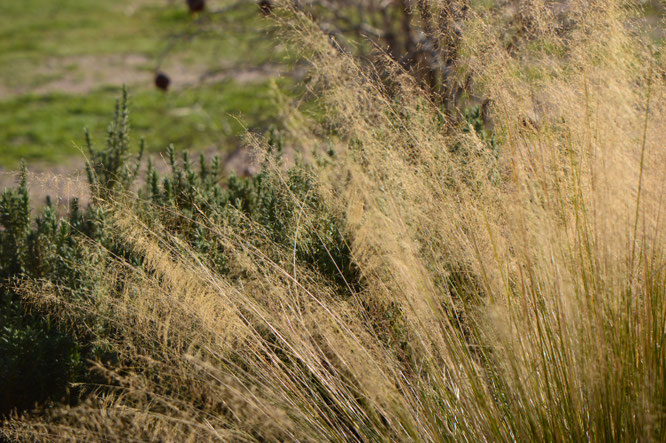 But the irises will need their time in the sun, quite literally!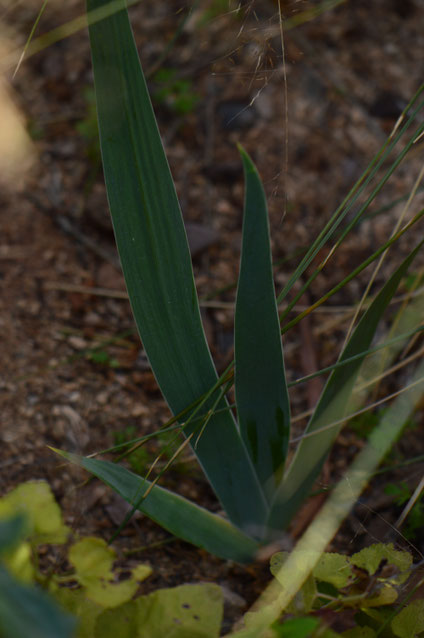 As do some of the spring-flowering bulbs, such as Ornithogalum arabicum.  I am hoping for a better flowering this year than last, but I fear that once again I will have a good deal more foliage than blooms.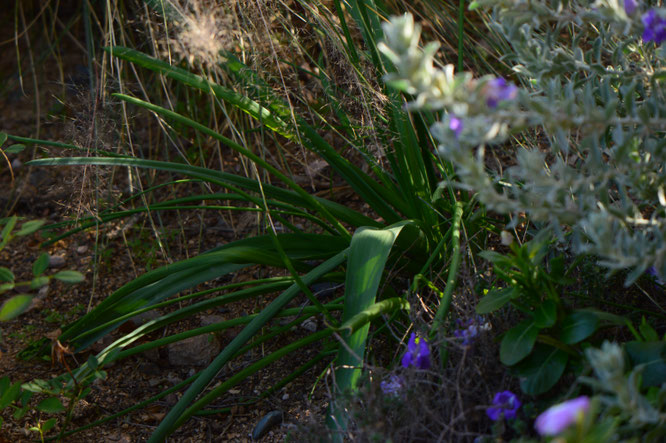 One mystery is how the Ozothamnus will shape this spring.  O. diosmifolia is an Australian native that produces lovely tiny buds used by florists.  I added it almost without a second thought as so many Australian species perform splendidly here, but this one has struggled for some reason, perhaps pH?  Stem tips have been consistently chlorotic until now, when new growth is coming in green at last though some of the brown tips still show through.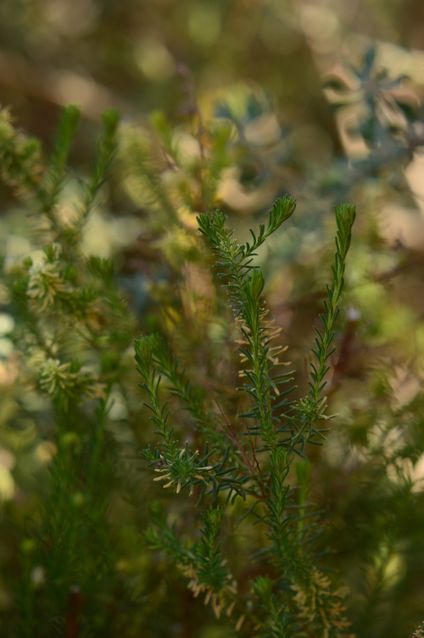 Favorite beauties in the border continue to be the lavender miniature rose (only one open bloom at present, but more buds coming)...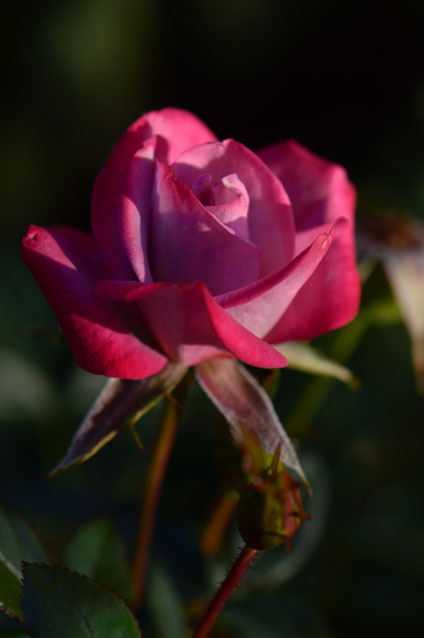 ...and Eremophila hygrophana, always good for an atmospheric shot in this garden.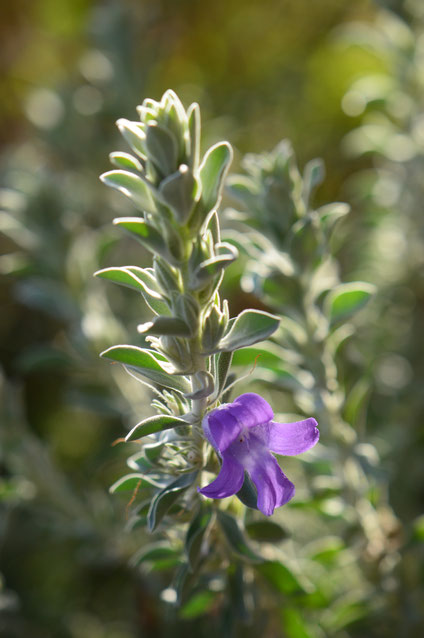 Yes, the seasons are difficult to reckon here, with Catharanthus roseus still flowering lightly but now competing with growing tufts of Ixia.  I learned last year that the latter is a spring-flowering bulb here because of the mild winters.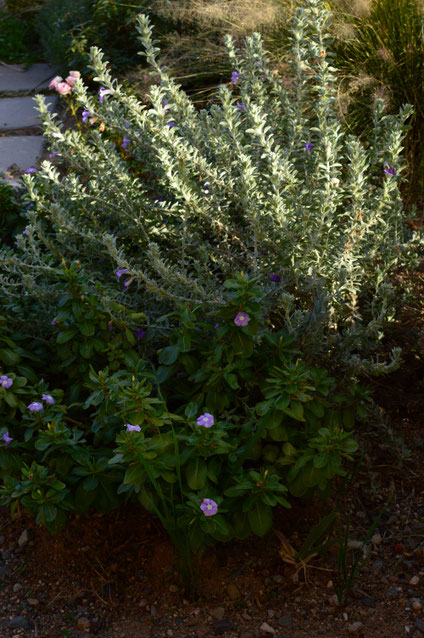 I was happy to see Cathy's Tuesday View today at Words and Herbs, the host for this meme.  In her case it is a snow-covered border, but none the less decorative!  
Weather Diary: Fair; High: 64 F (18 C)/Low: 42 F (6 C); Humidity: 40%-97%