Just sharing this week's series of photos of Jewel...  (I don't often name things unless I must, but the hummingbirds have so much personality that they somehow do end up with names!)  This is the male of our pair of resident Costa's Hummingbird (Calypte costae).  The female is irridescent green and white.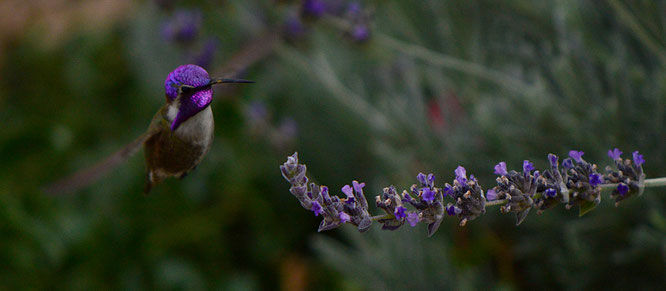 I am still amazed that these birds feed freely from the lavender; the florets are so small that I don't imagine there is much nectar in them.  But Jewel simply moved from one stalk to the next, much the same way as the bees do.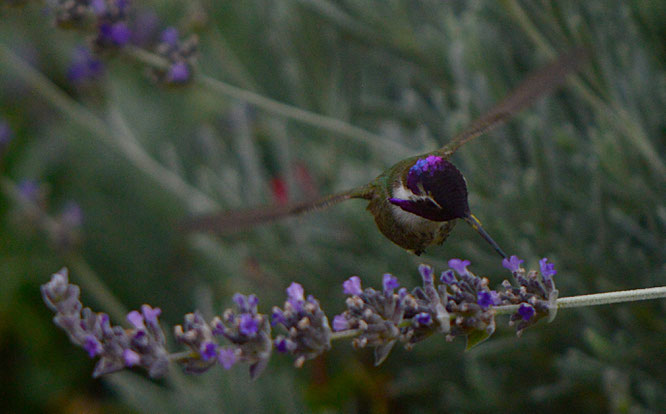 I couldn't have asked for a more perfect color combination!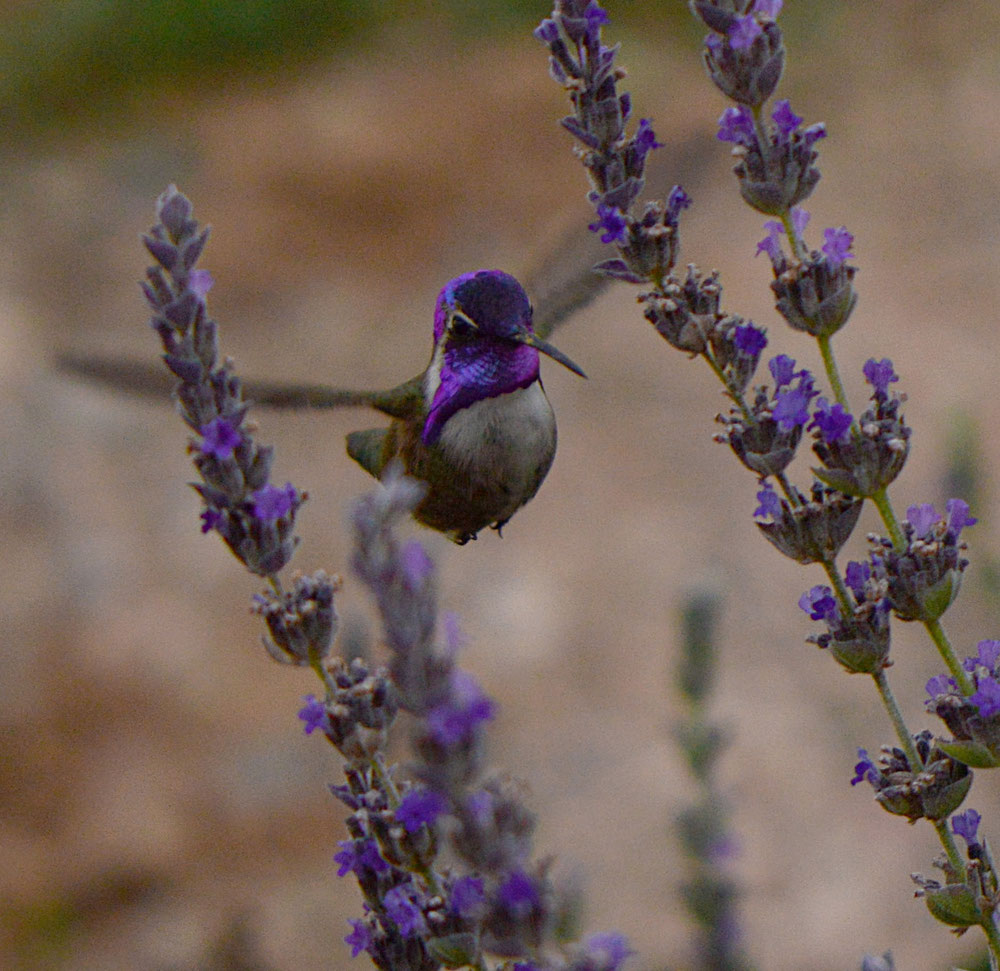 Happily, he was willing to come fairly close while feeding.  I find that the Costa's Hummingbirds are much less flighty (quite literally) around me.  Our male Anna's Hummingbird won't let me get very close, especially with the camera, to which he seems to have taken a dislike; the female, though she will feed nearby, has a tendency to slip behind flowers so I can't see her very well!  But both of our Costa's are much more relaxed little birds.  They seem to have a calmer personality.  And Jewel was certainly not camera shy!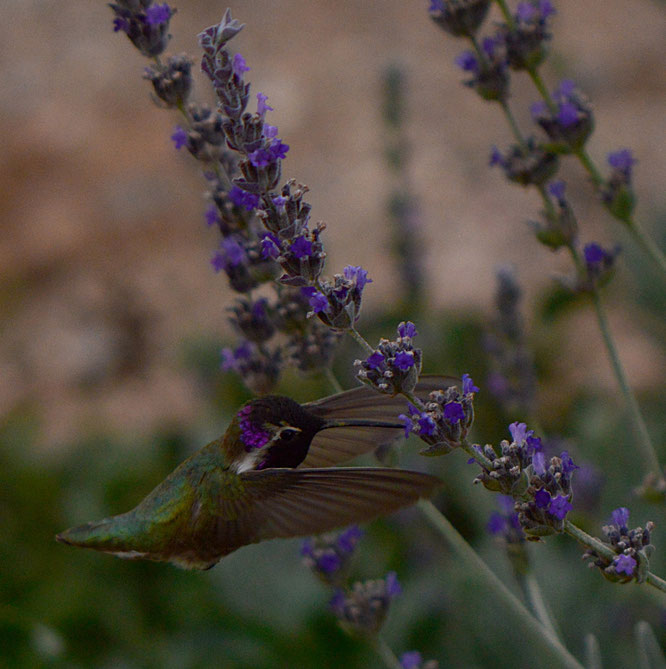 Some days ago, I was fortunate enough to watch part of a courtship display.  The male first darts upward to a great height, then plunges rapidly down, while his wings produce a single sharp "Pop."  In this case there was only one such flight before the little pair whirled away in a cloud of hummingbird chatter.  No photos of any of it, I'm afraid!
But I hope you enjoy Jewel's portraits among the lavender!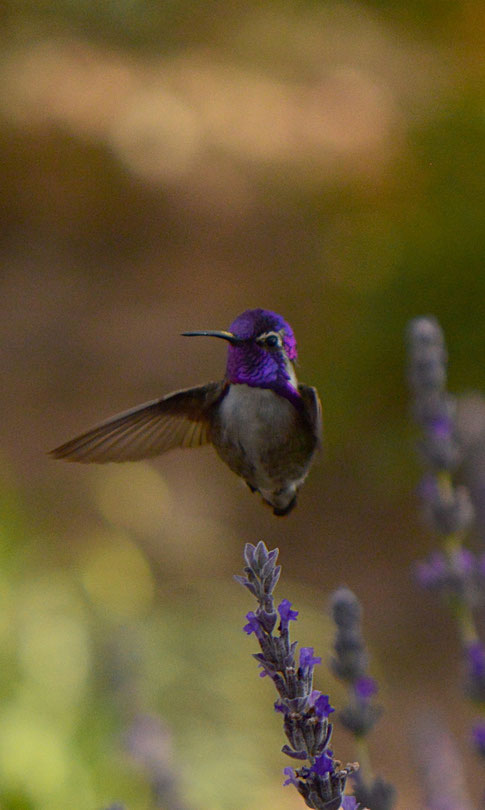 Weather Diary: Overcast; High: 55 F (13 C)/Low: 45 F (7 C); Humidity: 62%-100%.  There is a wind advisory (the wind hasn't arrived yet, but I'm sure it will...) and heavy rain forecast - not looking forward to it for the sake of the horses!