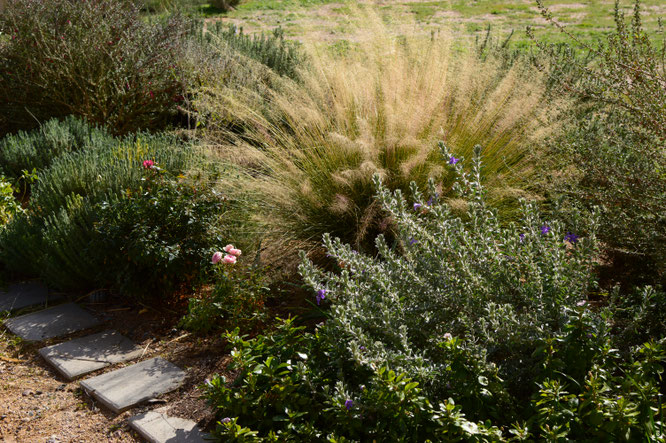 After last week's Tuesday View, I began to carry out my plan of cutting back and cleaning up in the South Border.  I trimmed down Pennisetum setaceum rubrum first.  This allows the plants behind to get more sunlight.  What chiefly shows up is my still-small Cereus peruvianus, which I expect will eventually dominate the lower half of the border.  It has some growing to do, but then it has a reputation as a fast grower.
Then there are the sweet peas - my young seedlings just visible - which will be happy for the sunlight during these cooler months.  I still need to get supports in for them.
The bare shanks at the back of the photo below belong to Perovskia atriplicifolia.  It is still more or less dormant for the season, and I don't intend to cut it back until it shows signs of new growth - and the weather improves... more on that later!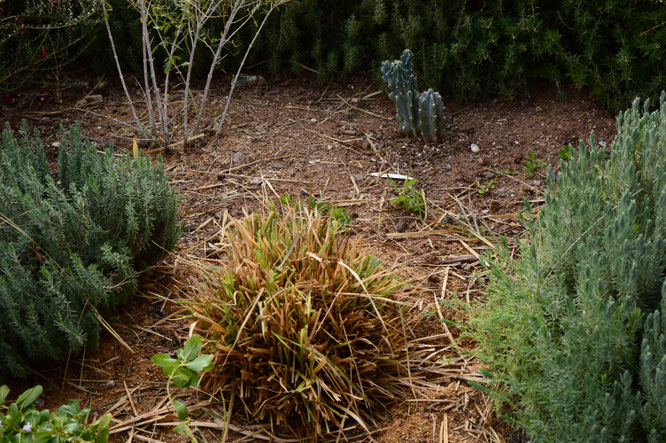 One of the irises I added last year is growing just beyond and will similarly be glad of the extra sunlight, and probably grateful for the shade as the Pennisetum grows back through summer.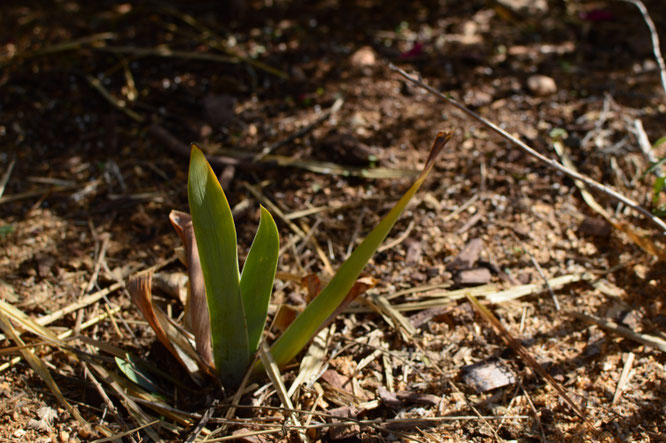 With the Pennisetum at ground level, Eremophila maculata "Valentine" becomes visible from this angle.  (See the upper right hand corner in the top photo.)  It will be nice to have it showing now since it is loaded with buds.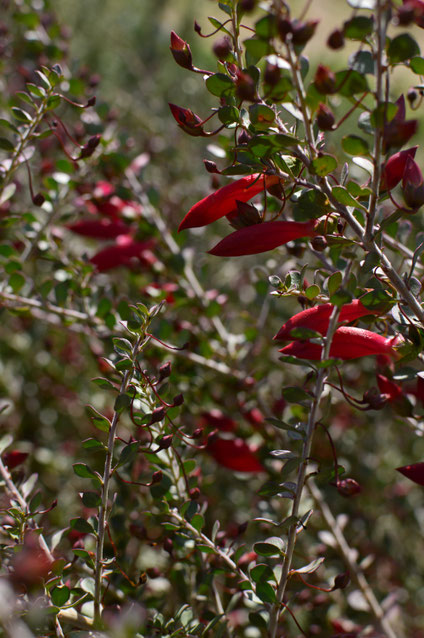 Elsewhere in the border, the lavender miniature rose is also well stocked with buds.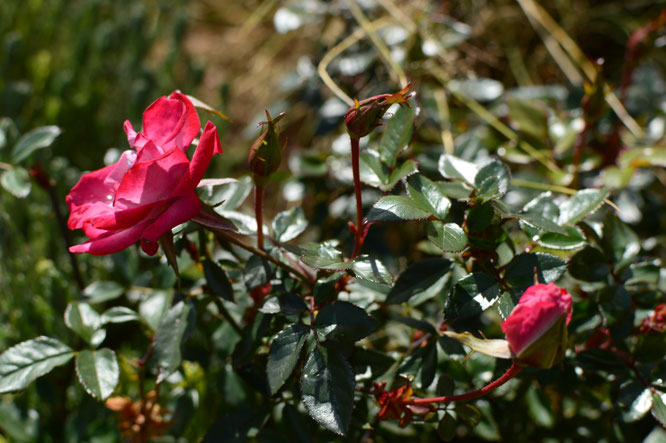 Nearby, I trimmed the little Salvia "Summer Jewels" back to new growth, and I think it looks a good deal healthier than before.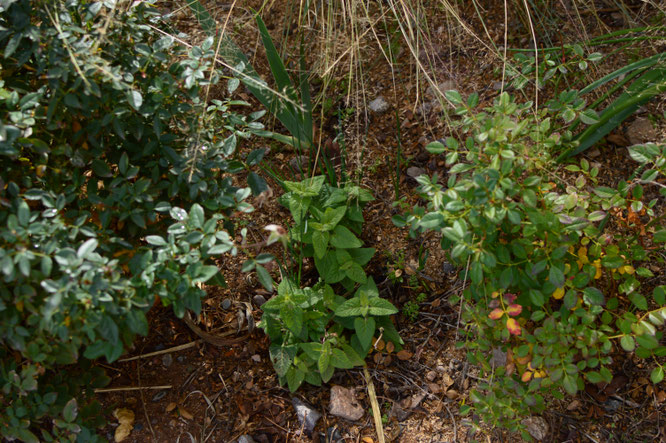 But even a quick look at the usual view will show that I have not trimmed the Muhlenbergia back.  At first this was because of rain, now it is because we have freezing temperatures predicted for tomorrow night.  I decided to keep the foliage in place, not only to protect the grass, but also all the little seedlings beneath.  Winter apparently is not quite over!  Hopefully there will be minimal harm in the garden, but I had better get out there and cover anything that requires protection!  
Thanks to Cathy for the wonderful Tuesday View meme, which encourages us to keep a close record of what is going on in a particular part of the garden!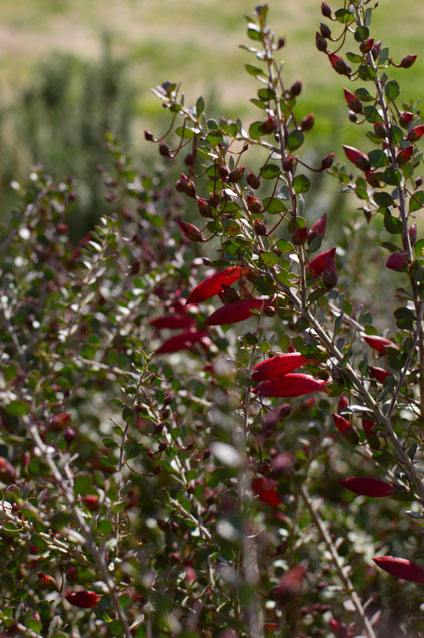 Weather Diary: Fair; High: 55 F (13 C)/Low: 41 F (5 C); Humidity: 41%-95%