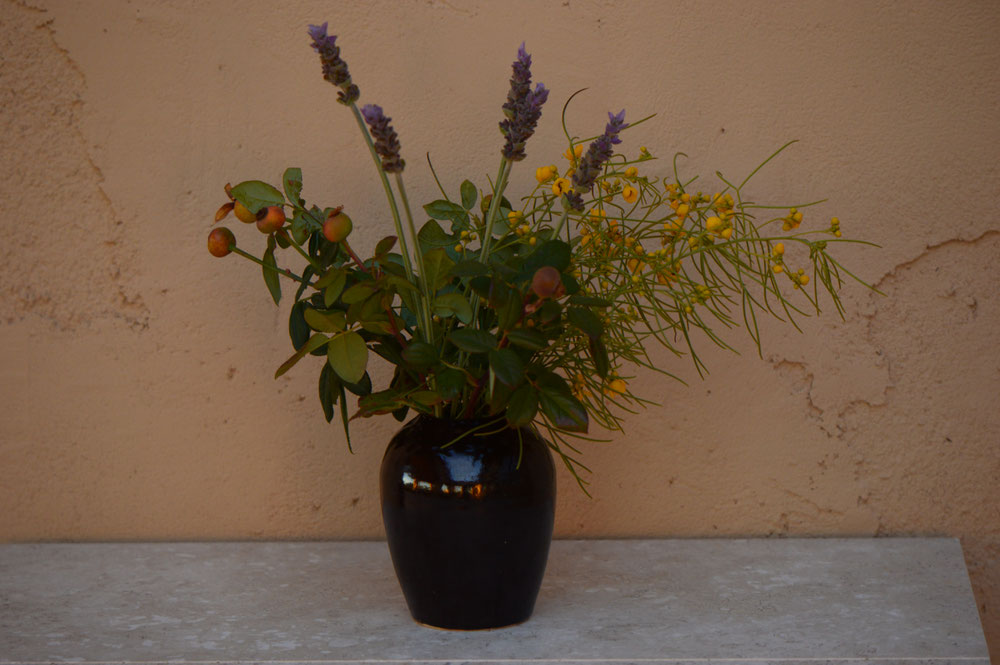 Rose hips, lavender, and senna flowers...  Today's vase is a fairly casual mix of things that caught my fancy while I was out in the garden.  
Rose "Wollerton Old Hall" proved to have quite a few hips on it.  I rarely notice them because they are not overly bright, but when I went hunting in the bush I found a nice handful and could have had many more.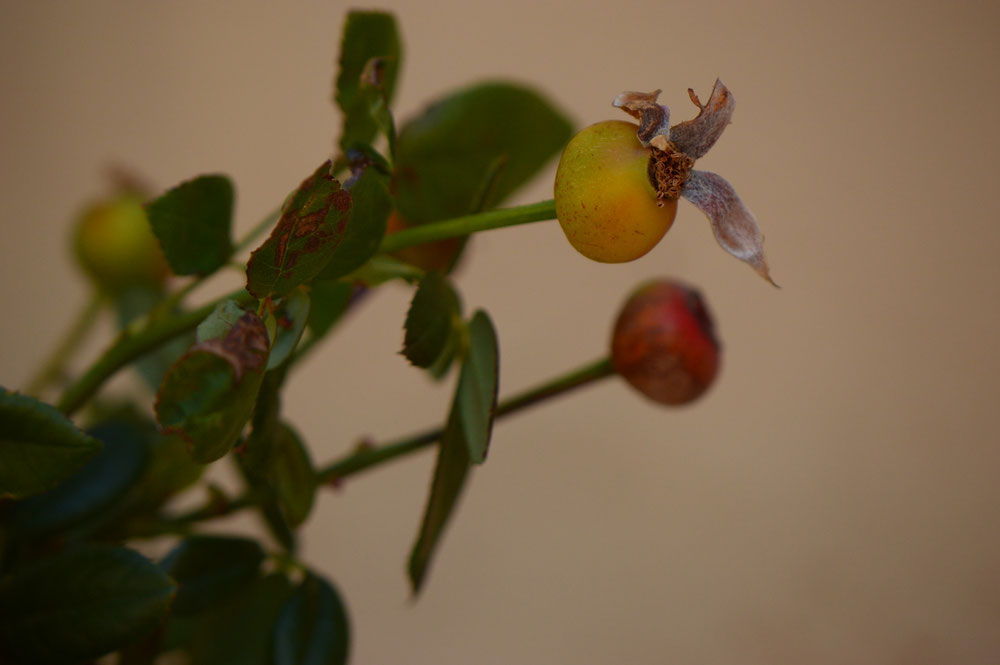 There is plenty of yellow from Senna nemophila, which is the most floriferous plant in the garden at the end of January.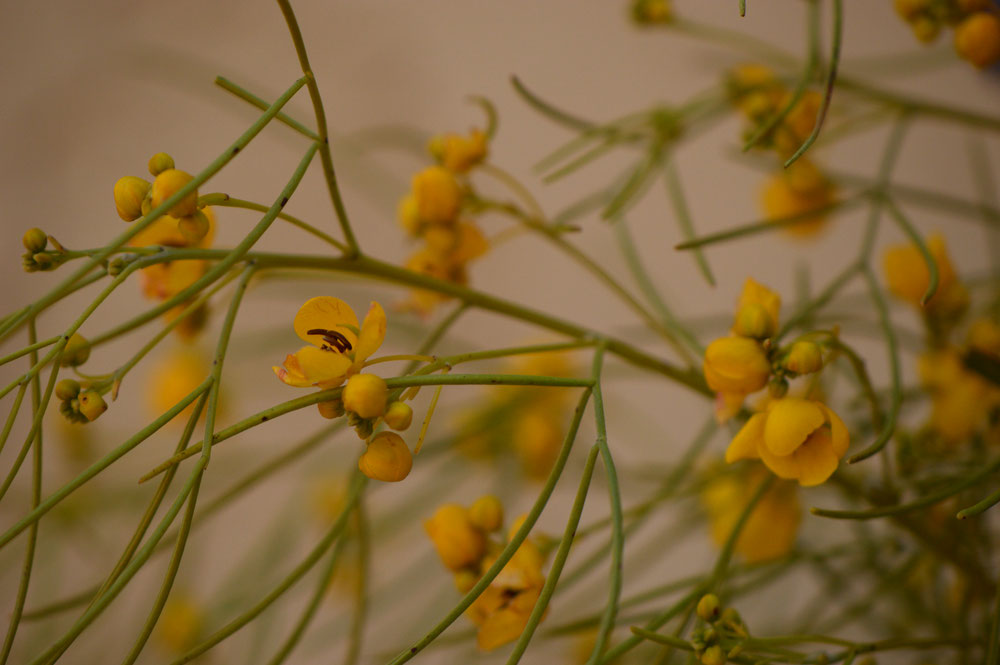 And Lavandula dentata supplied a small cluster of fragrant stems.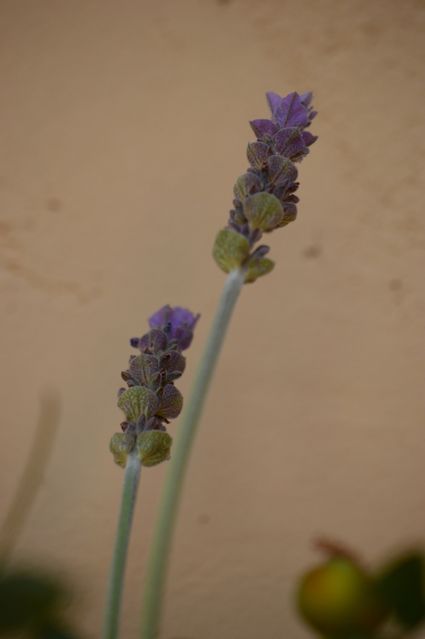 I used one of my handthrown stoneware vases; the dark brown glaze seemed appropriate to the rusticity of the plant material.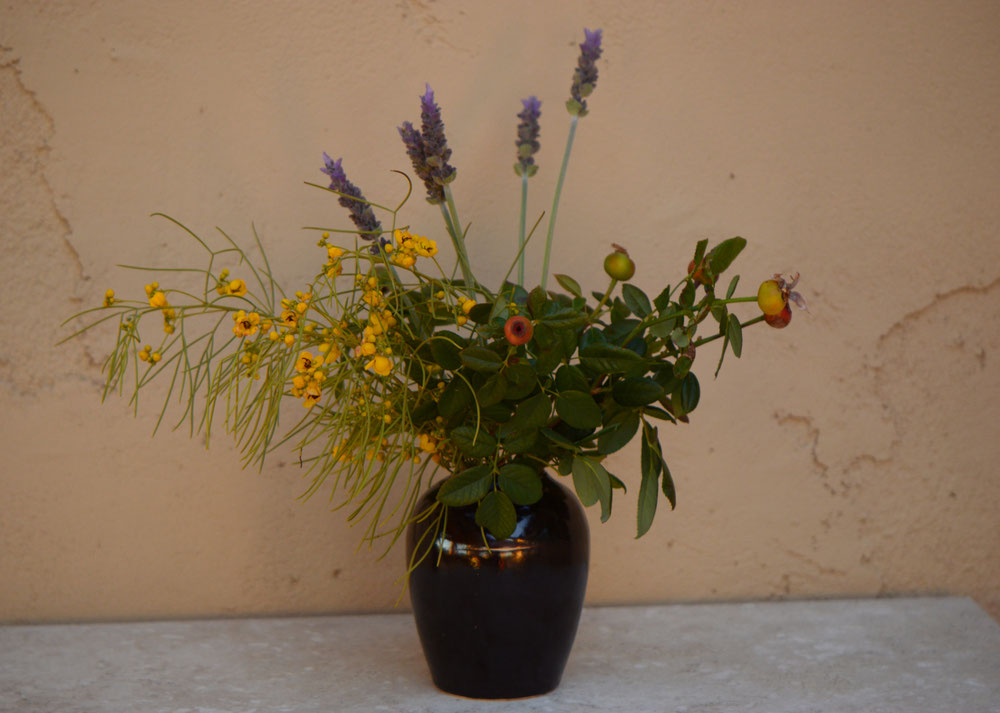 It is back to slow internet here, and uploading photos takes hours, so I am happy to get today's vase posted at all!  But it is always refreshing to have a few flowers tucked into a vase as the week begins, so many thanks to Cathy for this wonderful meme!