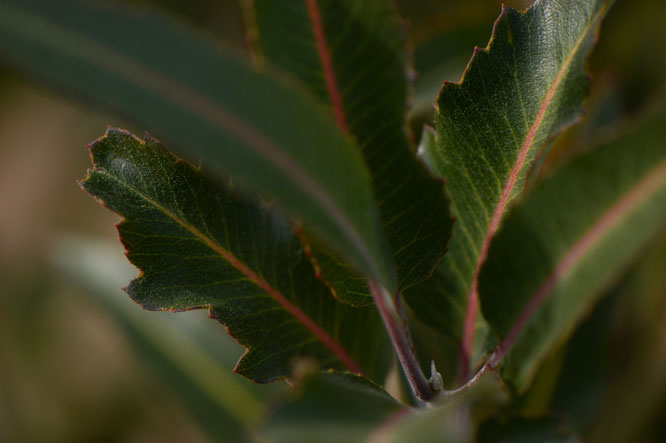 I can't say much has changed with the Arizona Rosewood tree since last month.  I did clip the growth coming from the base, as well as a branch on the south side of the trunk.  This is to keep it more in the mode of a small tree, eventually supplying some shade to nearby plantings.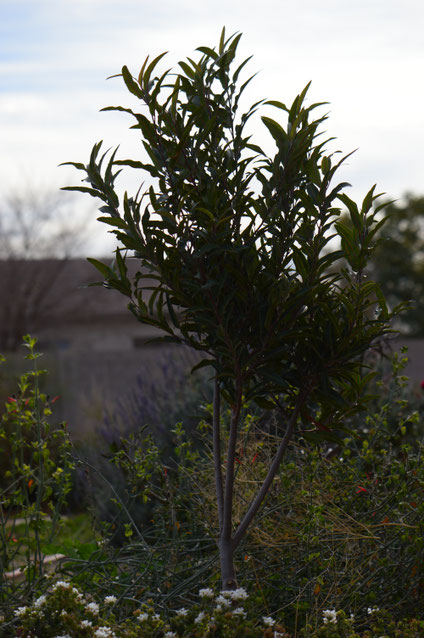 It is still much too small to give much shade, but every bit helps and things around it are growing well.  Primarily, this means the white lantana, which has spread from a tiny nursery pot to froth up around the rosewood's trunk.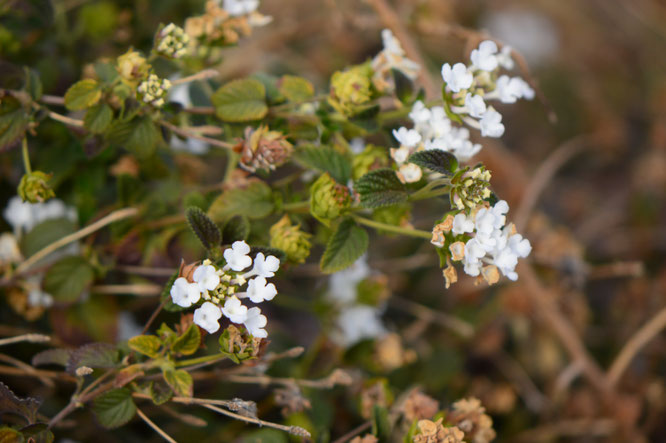 The lantanas did suffer a bit with our late January cold snap, though temperatures hardly reached freezing and most plants were fine.  But there are many blackened leaves on all of my lantanas, and this one will probably get a good trimming soon.  As you can see, though, it wasn't really slowed down by the weather but is coming right back into bloom!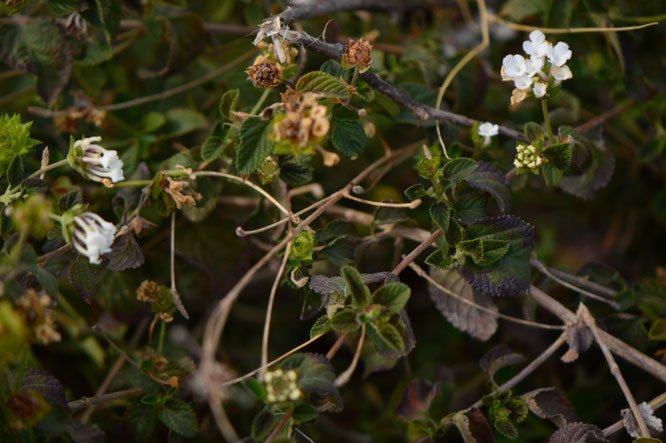 I've been looking down into the leaf clusters for signs of flower buds - none yet!  Planted last year, it's not bloomed for me so far, and I'm unfamiliar with its blooming habits.  Internet images show the flowers to be tight clusters of small, white, five-petalled blooms.  As it is in the rose family, no great surprise.  Though the stamens appear to be a bit elongated.  Well, we shall see!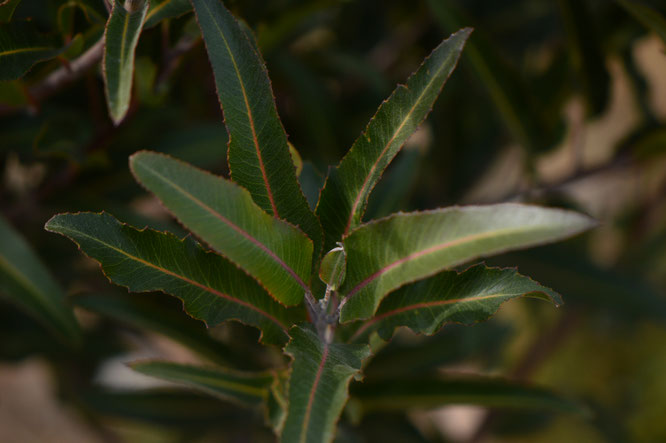 The foliage is beautiful with its many subtle hues.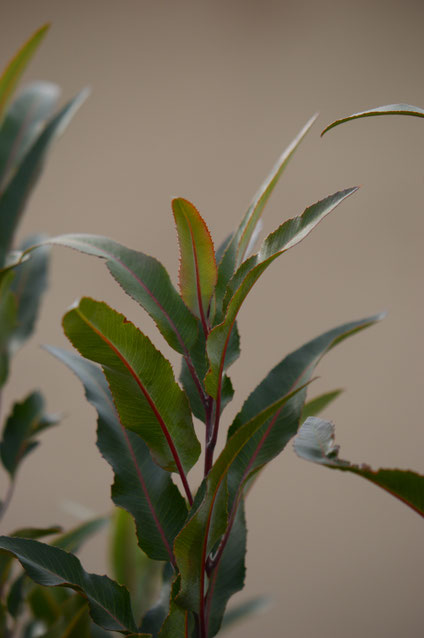 I am still amazed that the trunk took so much damage last year with no signs of distress in the tree itself.  They have to be rugged to last out here, and this is a true Arizona native, but still...!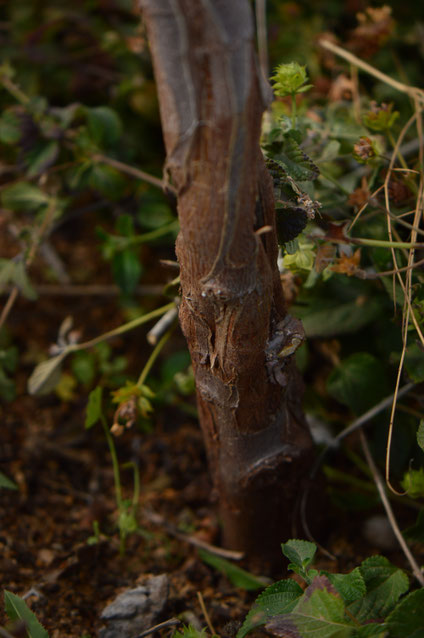 Its location is in the White and Silver Garden, still quite a mess from our recent burst of opportunistic weeds.  There is much clearing to do!  This area is meant to be nearly care-free - if I can get the mallow weeds to stop sprouting!  It was begun much more recently than the rest of the garden and is a bit more "on its own" though it will, of course, receive supplemental watering as needed.  The difference is that it hopefully won't need quite as much water and tending, as I have utilized vigorous plants I already know to be extremely tolerant of summer conditions here: natives such as the Vauquelinia, plus Yucca, Agave, Artemisia x Powis Castle, and the cactus Trichocereus spachianus, among others.  Very much a work in progress, but then, so is the rest of the garden!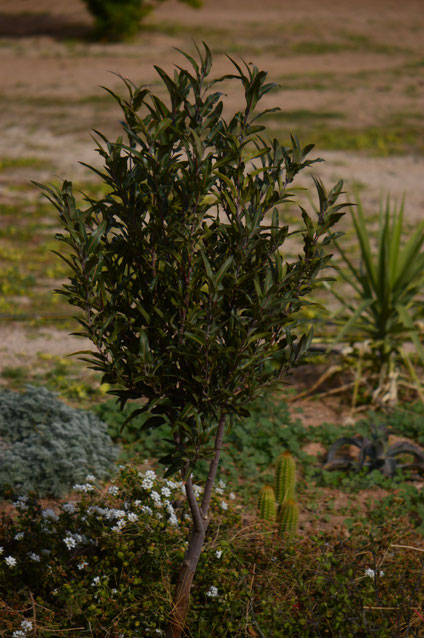 It's really a marvelous plant, and I'm glad I picked it for the Tree Following meme.  Please do check the other trees from around the world at Squirrelbasket!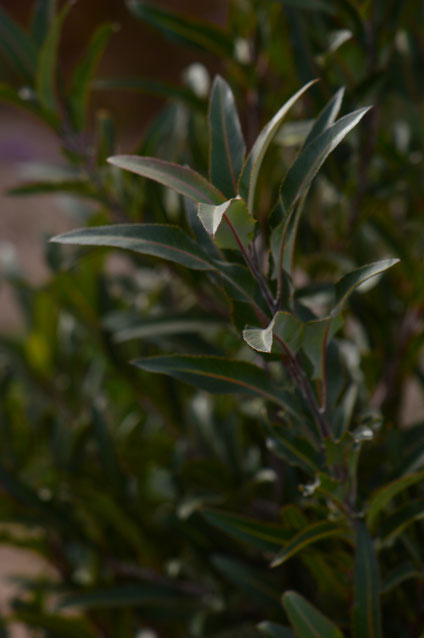 Weather Diary: Fair; High: 76 F (24 C)/Low: 58 F (14 C); Humidity: 33%-84%