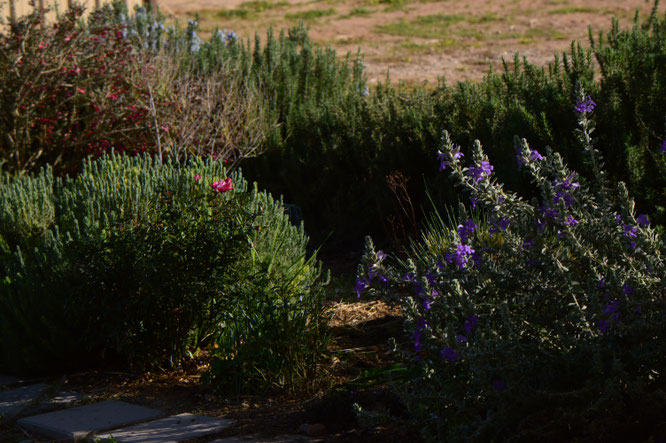 This week's Tuesday View shows the South Border looking a bit bare with the grasses cut down and spring annuals not yet grown up.  But a few things reward a closer look: Narcissus in front of Eremophila maculata "Valentine" and a newly planted Penstemon parryi behind them.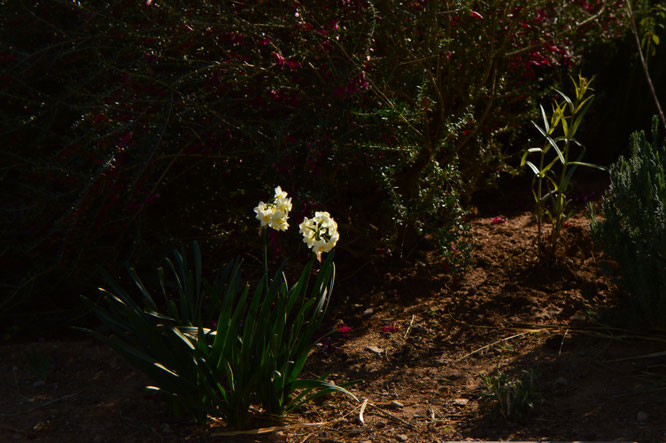 And one rosemary in the hedge is blooming busily, making the bees very happy!
Linking with Cathy at Words and Herbs for today's Tuesday View!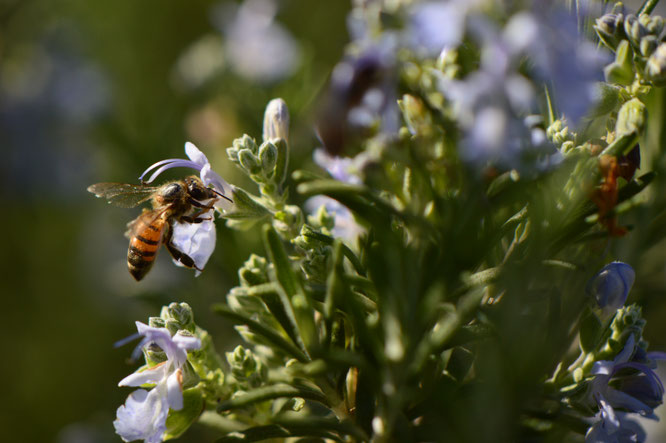 Weather Diary: Partly cloudy; High: 73 F(23 C)/Low: 52 F (11 C); Humidity: 24%-89%