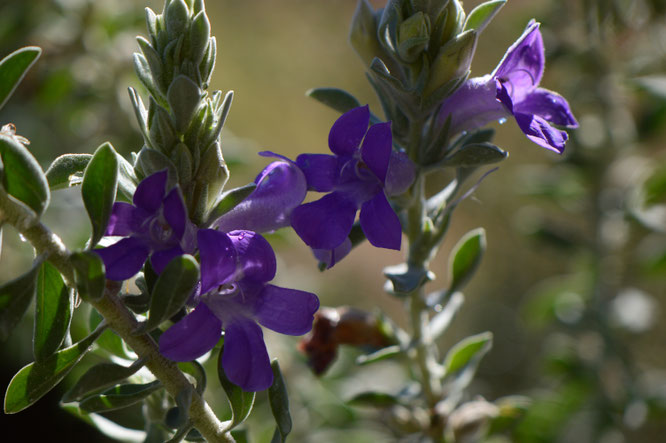 I am experiencing some difficulty uploading lots of pictures right now - just in time for Bloom Day, unfortunately!  So instead of a comprehensive view of what is blooming, here is a look at the most noticeable flowers, plus one or two deserving special mention.
First are a couple of more or less everblooming plants - the ones that show up in almost every Bloom Day post.  Above is Eremophila hygrophana; below is Russelia equisetiformis "Big Red".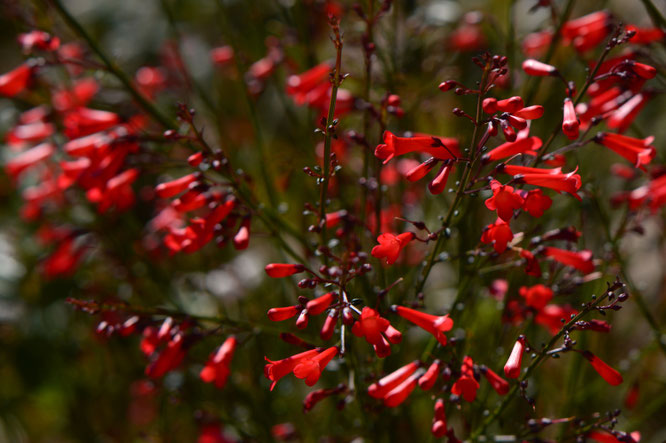 More scarlet comes from one of the miniature roses, this one completely unknown but proving quite garden worthy.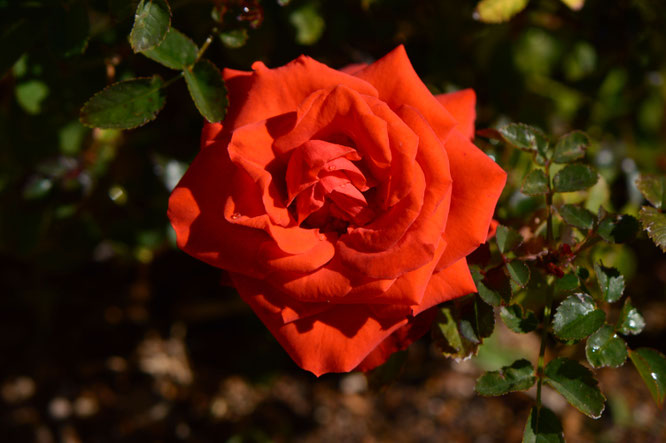 Even more scarlet comes from Justicia californica, lounging about in the North Border.  Its growth habit is fairly unusual: masses of sparsely leaved, succulent, easily broken stems form an open tangle of growth from which the brillant flower color beckons to the hummingbirds.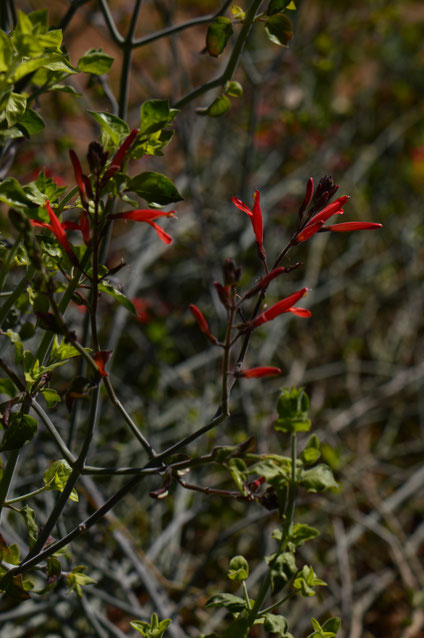 In a more delicate vein are these tazetta narcissi, a perfect cluster despite their tendency towards the diagonal!  The pink bits behind them are from Eremophila maculate "Valentine", unfortunately no pictures of it today, but rest assured it is blooming!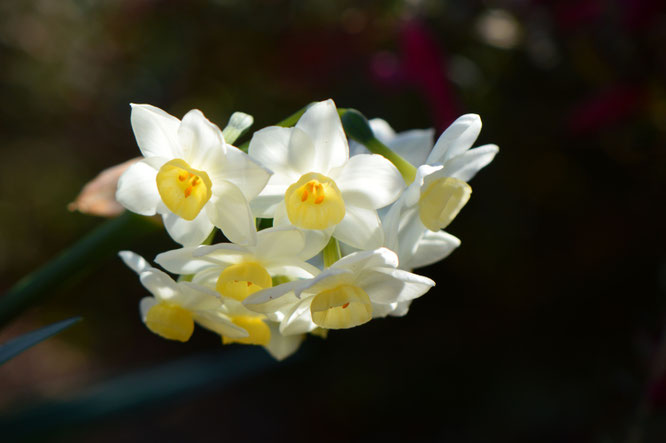 And the most spectacularly flowering plant of all just now is Senna nemophila.  It has been in bloom since December, but it is a froth of yellow now.  Happily, it is fragrant too, and there is enough bloom to keep the air around it scented.
I would like to go on...
But there is February's look at what is flowering in the garden, to link with the meme at May Dreams Gardens.  Happy Bloom Day!