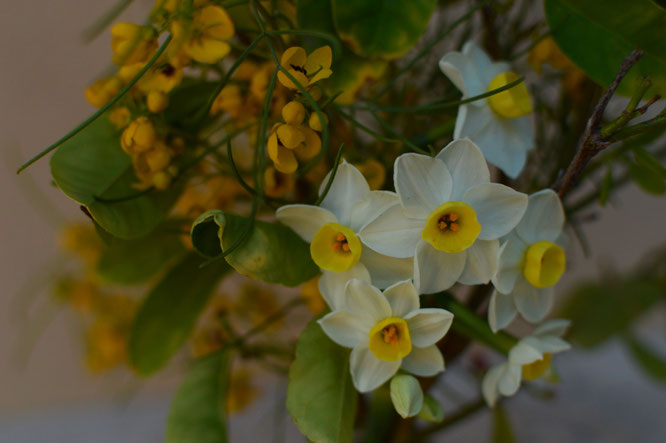 There are some marvelous scents in the garden now.  A few more stems of the unknown Narcissus tazetta have opened, and the light but rich fragrance of Senna nemophila hovers at the end of the garden.  Even more special, the smell of lemon blossom is just beginning to wrap the lemon tree in springtime.
So I decided to combine the three in a vase.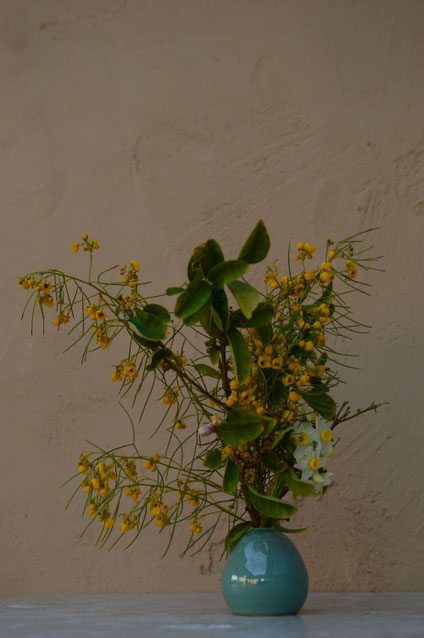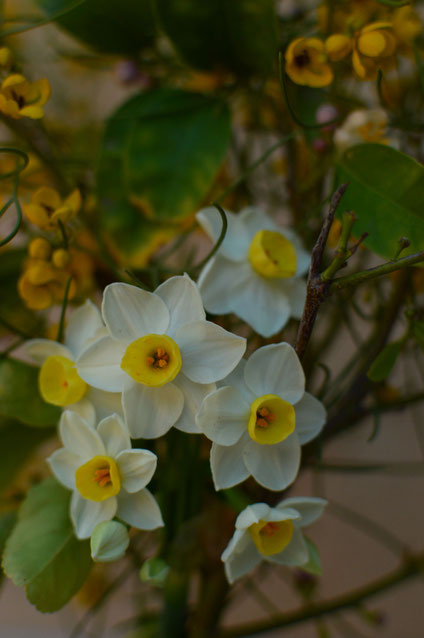 ...then the Senna with its simple yellow cups and chocolate stamens...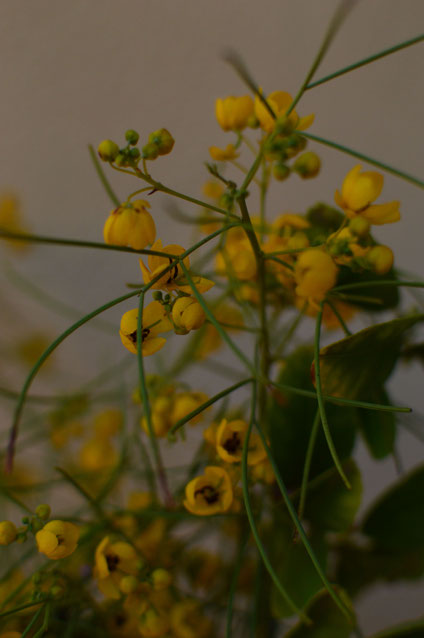 ...and lastly a bit of lemon blossom.  The buds are still mostly closed, but hopefully they will scent the kitchen as they open.  Our lemons here are entirely seasonal, so the period of lemon blossom is a wonderful time to itself.  All the more so as the lemons only ripen a short time before, giving us a treeful of fruit and blossom at once!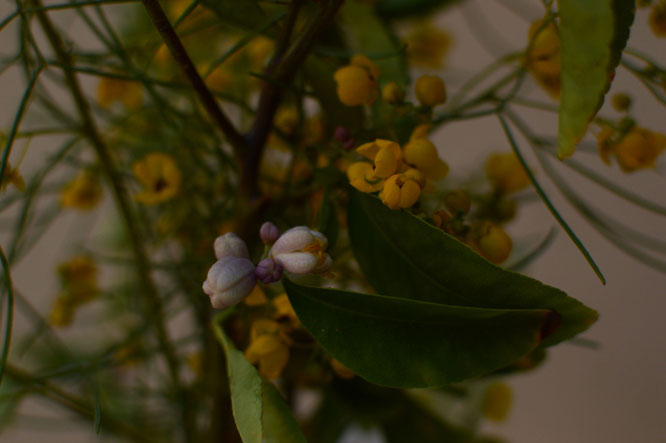 The vase I made years ago; it was handthrown in a drop shape and the glaze colored with copper.
Everything was arranged rather quickly, but I know this vase will scent the kitchen for days.  Thank you to Cathy at Rambling in the Garden for encouraging us garden bloggers to bring some of spring's abundance indoors!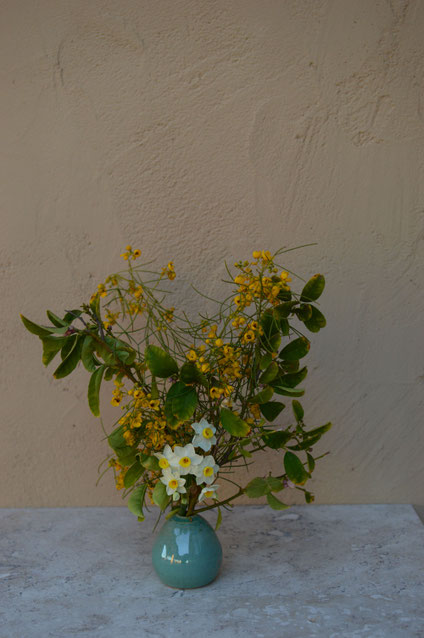 Weather Diary: Fair; High: 67 F (19 C)/Low: 48 F (9 C)