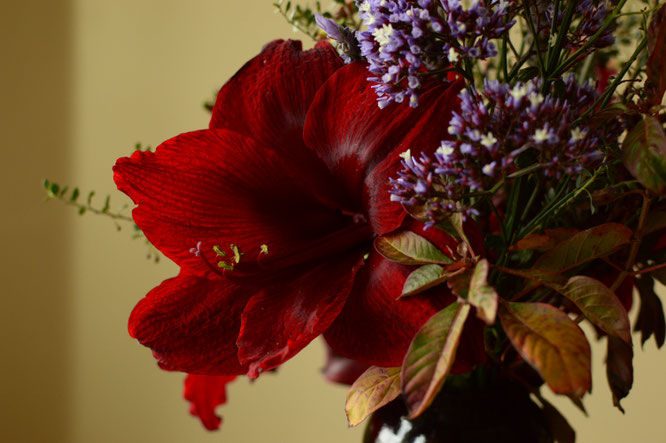 Today's vase was quite a flamboyant concoction.  It began several days ago when I salvaged a broken stem of Hippeastrum "Red Pearl".   
Last autumn I planted "Red Pearl" directly out into the North Border.  It has grown well: a little more slowly than my potted Christmas bulb and much more quickly than the Hippeastrums already in the garden.  It is a luscious red, very classic.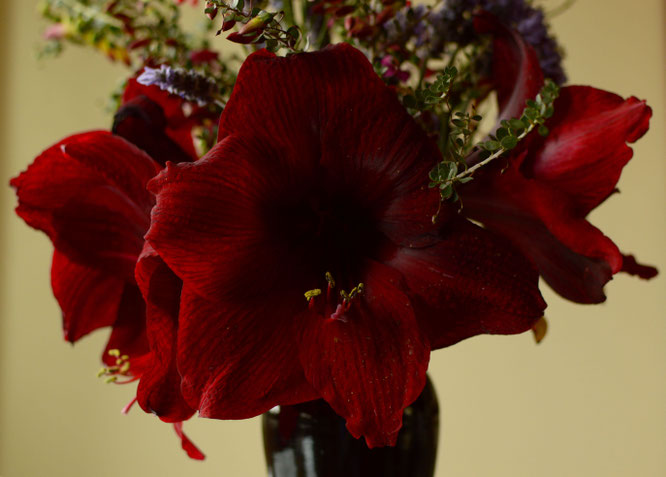 The blooms are enormous and dwarf the pot I put them in.  I measured them: a cluster of four blooms, each seven or eight inches wide.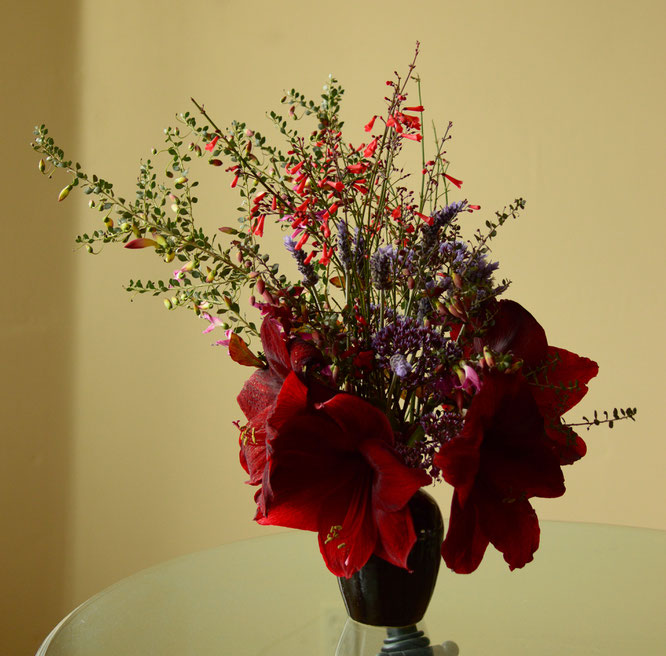 For the rest of the vase, I used stems of the ever-reliable Russelia equisetiformis "Big Red"...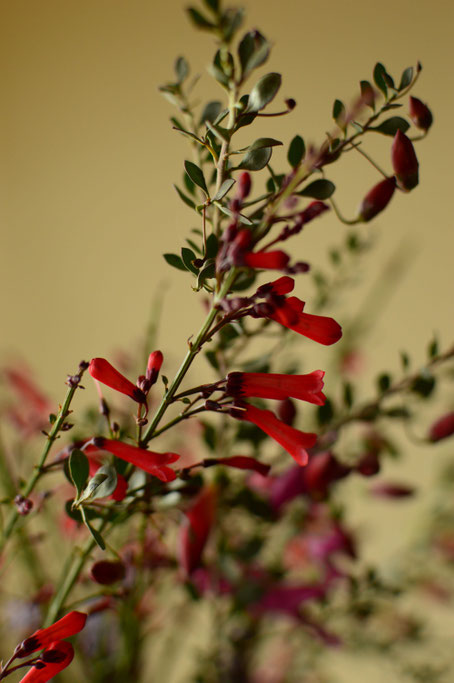 ...along with the pink-blooming Eremophila maculata "Valentine".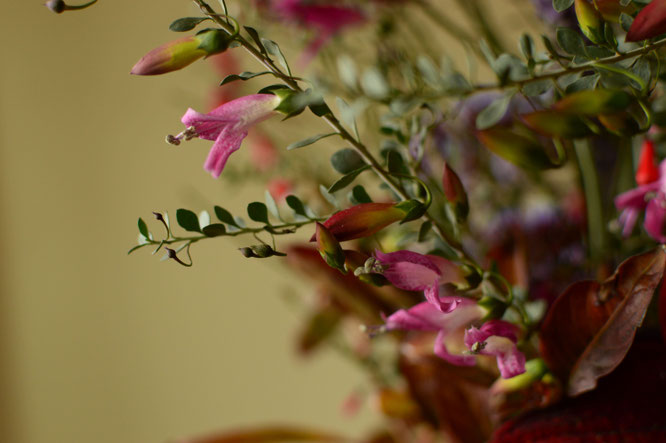 Also there is the lavender, in this case Lavandula dentata...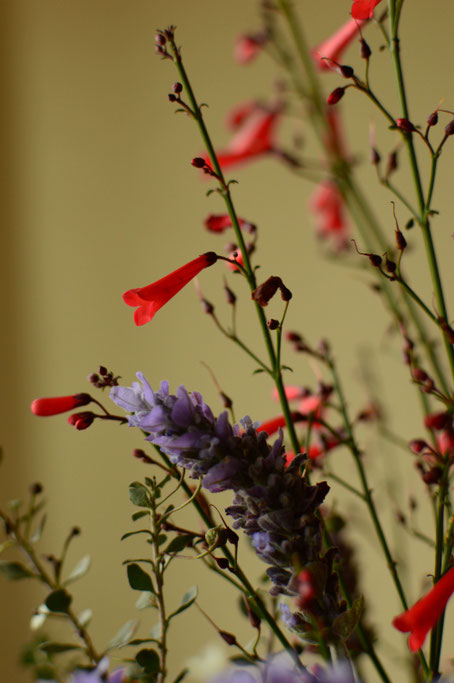 and another plant of very similar hues, Limonium perezii.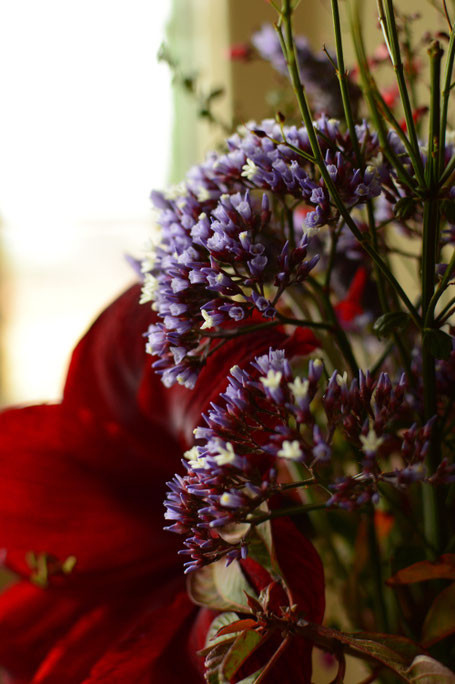 The main foliage accent...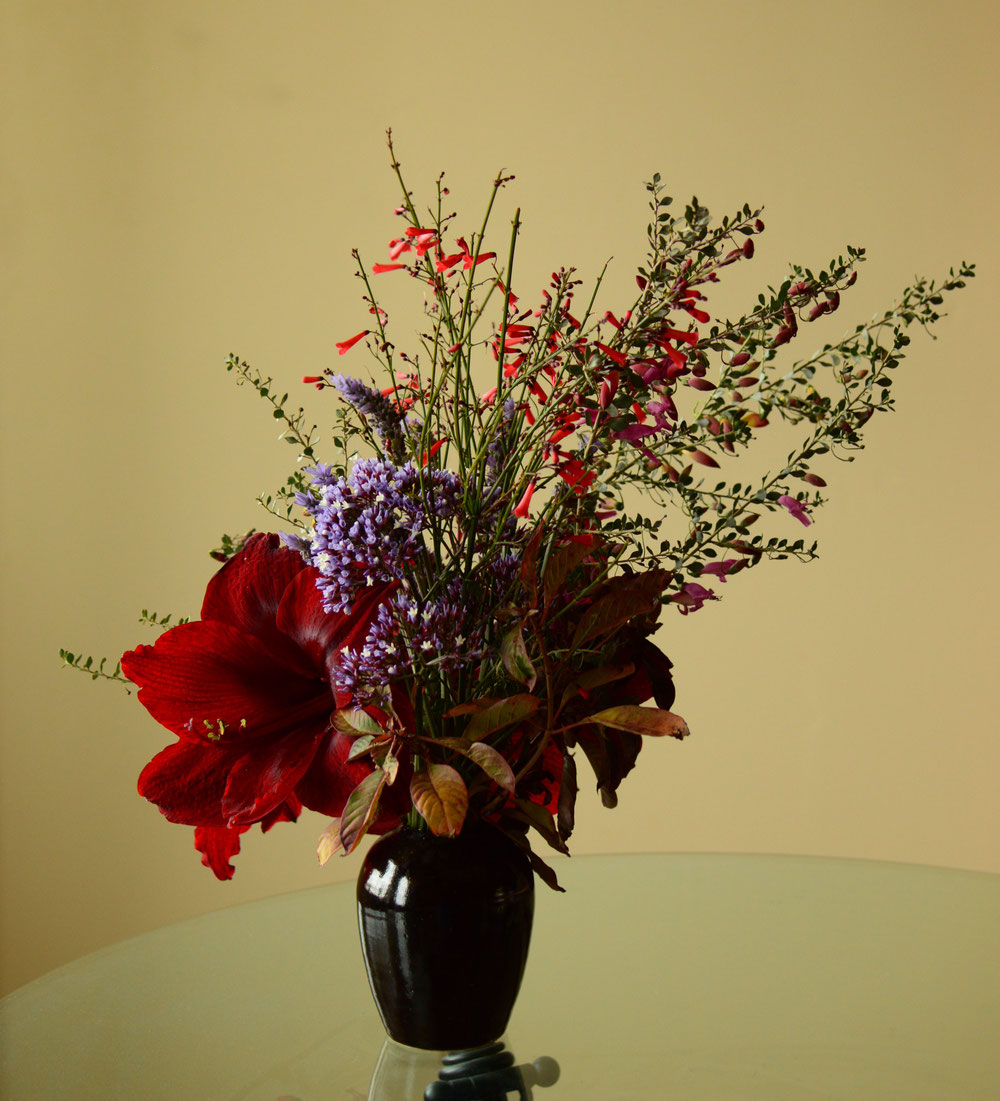 ...comes from the still autumnal leaves of Hamelia patens.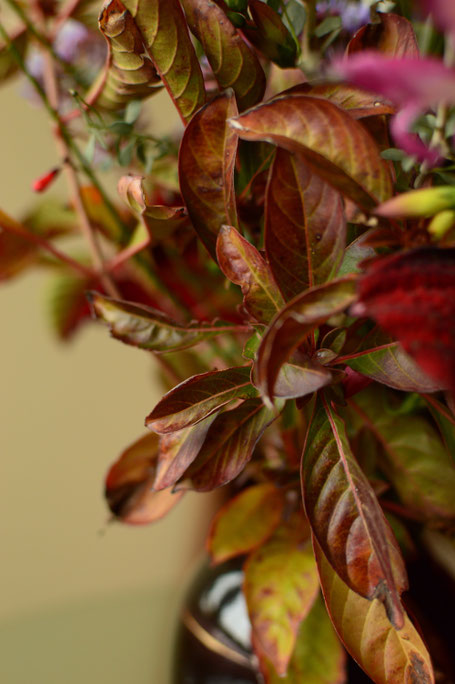 As I say, one hardly sees the vase for the size of the flowers, but this is one of my handthrown stoneware pots with a dark, iron-rich glaze.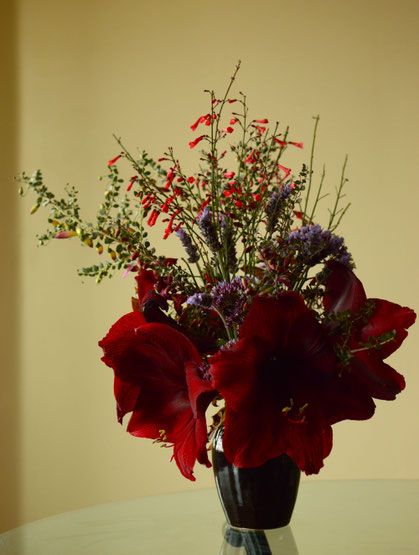 Wishing all of you a happy week!  Do go to Rambling in the Garden to check the other vases from this last Monday of February!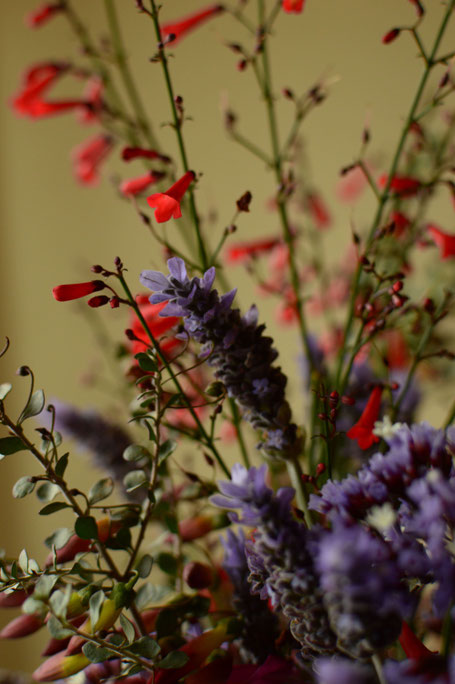 Weather Diary: Rain; High: 59 F (15 C)/Low: 47 F (8 C); Humidity: 47% -100%