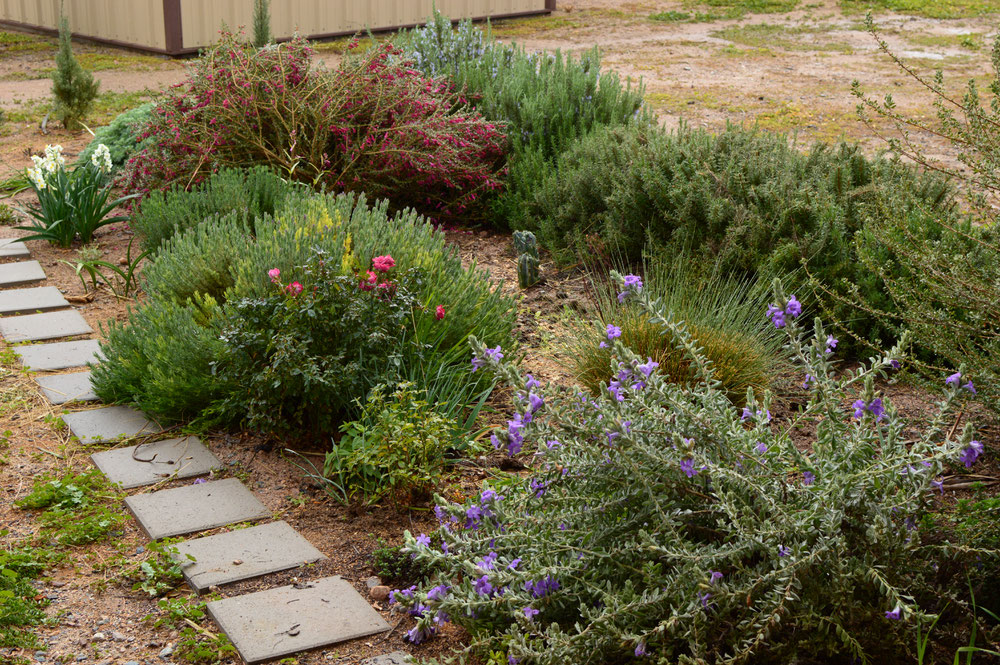 Here in the desert the weather continues to turn gray and wet from time to time.  The last couple of days have seen a fair amount of rain; at one point yesterday there was nearly an inch in Johnny's feed tub (my very casual rain gauge).  It is all good for the garden at any rate, though the accompanying cooler temperatures may mean that I must reseed my warm season annuals.  Very few seem to be wanting to sprout despite the moisture.  Perhaps they will respond if we get a sudden warming spell?  But the open spaces in the South Border are already harboring little seedlings from last autumn, so the weather is no problem for them, except perhaps for slowing down their growth.
Meantime, it is always lovely to see the South Border glittering with raindrops.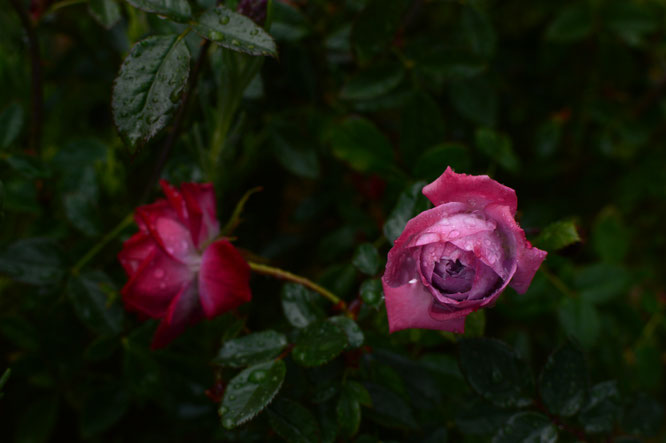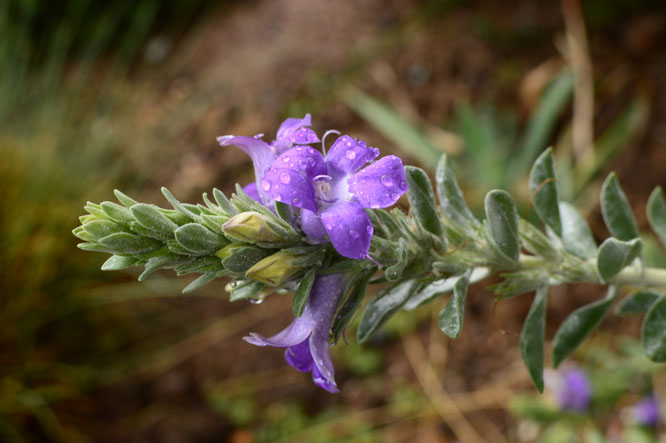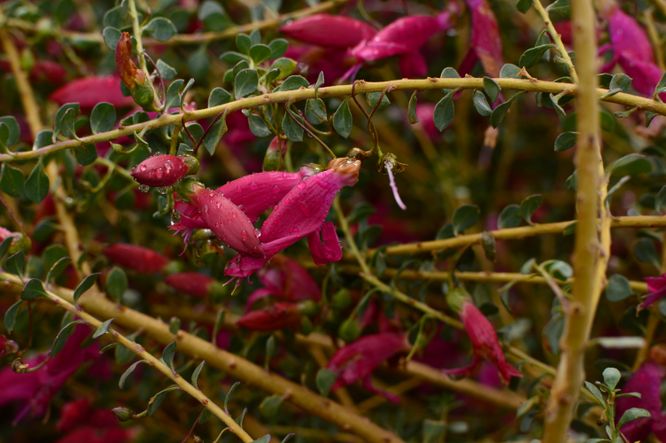 And the first color is showing on Lavandula stoechas "Madrid".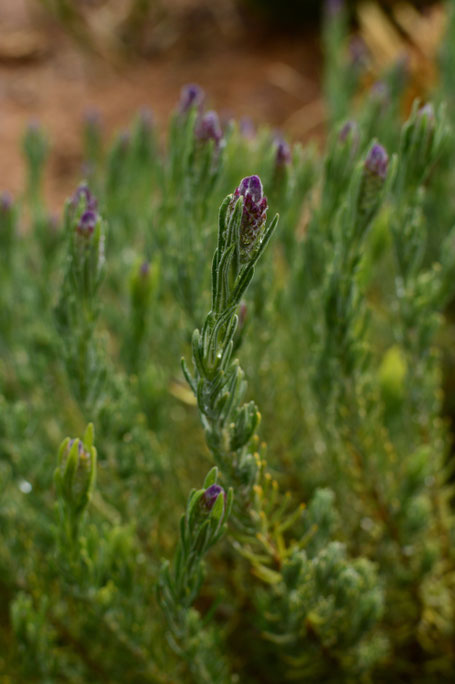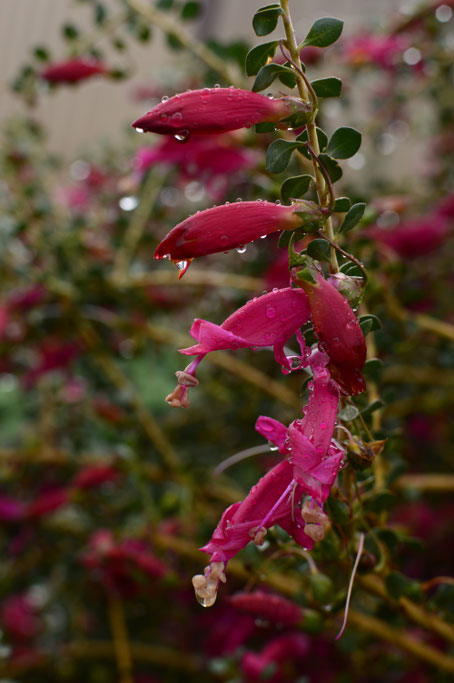 Weather Diary: Fair today, yesterday saw rain and clouds; High: 64 F (18 C)/Low:43 F (6 C); Humidity: 36%-100%