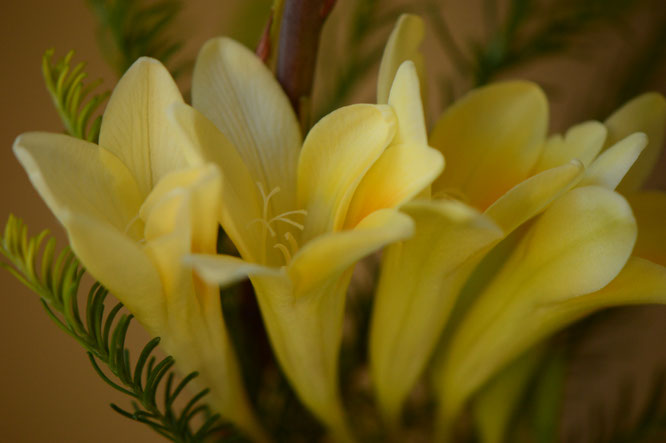 Today's vase was kept quite simple in order to avoid overwhelming any of the precious flowers.  They went into the smallest of my vases, the little blue handthrown bud vase.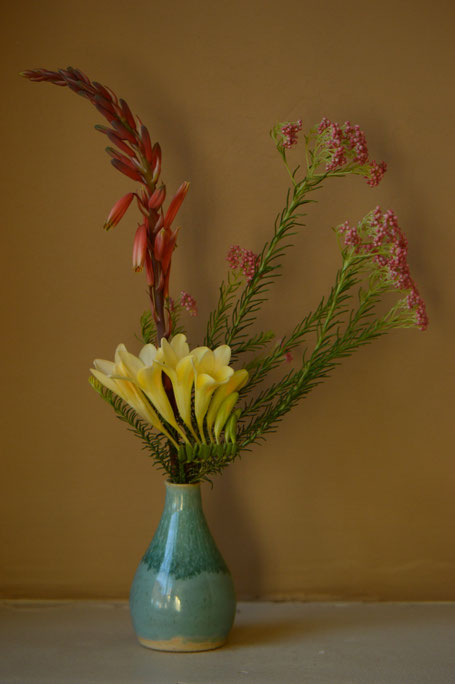 After yesterday's post, it was certain that one component of today's vase would be Freesia alba.  Only one stem because I couldn't bear to cut any more.  They are so luscious in the garden!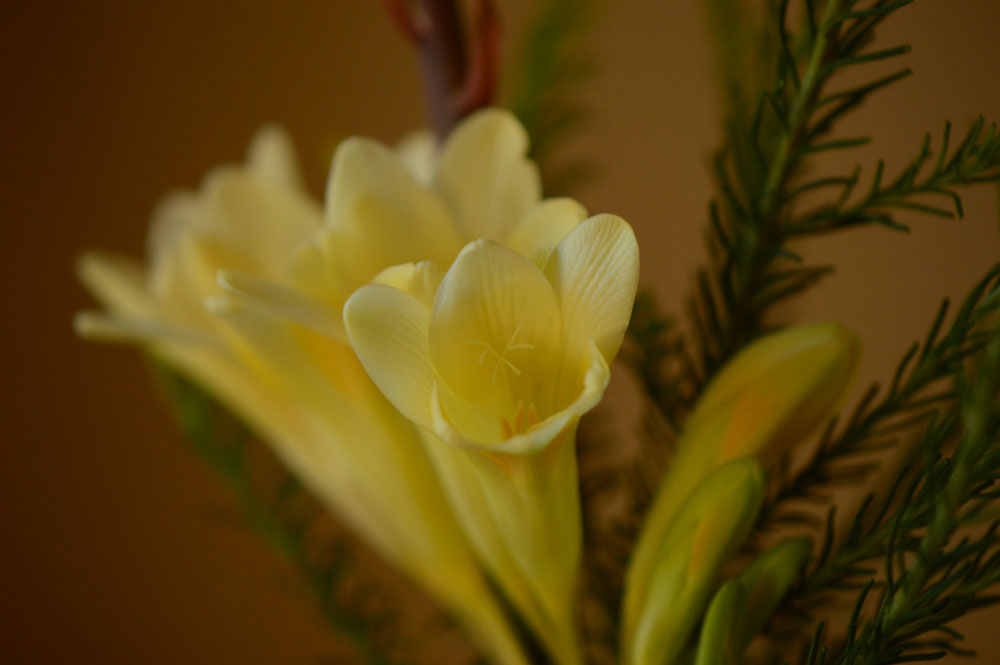 Buds are forming at last on Ozothamnus diosmifolius, which I bought partially for its readily dried flowers.  I learned last year to cut the stems earlier rather than later.  While the fully open flowers are pretty, they do not dry quite as attractively as the buds.  The former become rather faded and furry; the latter keep a soft pink color and remain firm.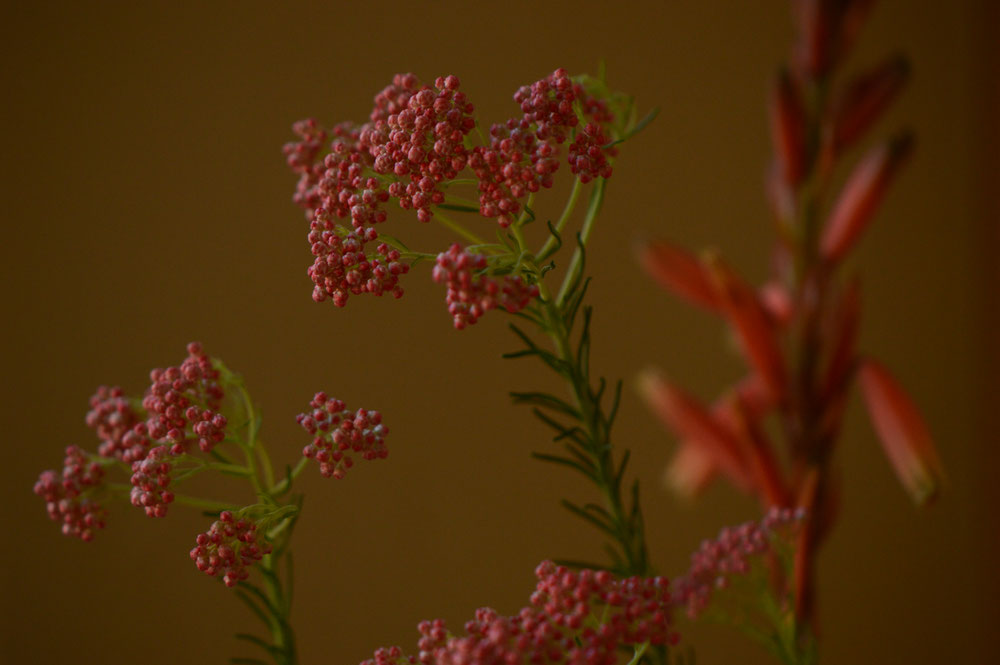 With cream and warm pink, the rosy orange hues of Aloe "Blue Elf" seemed just right.  And it has plenty of flowering stems!  It is the first aloe to come into bloom so far.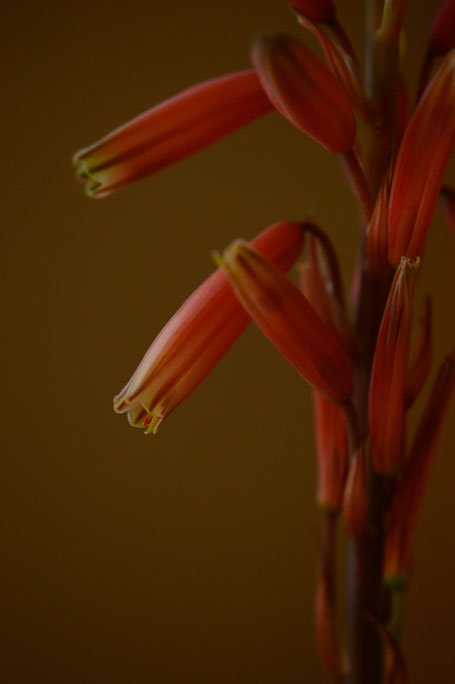 It's a very elegant plant in its way, worthy of being displyed next to the freesias..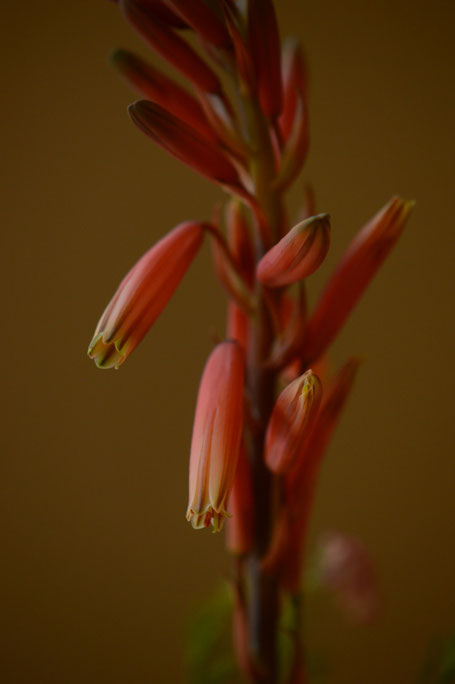 Thanks, as always, to Cathy for developing and hosting the lovely In a Vase on Monday, where gardeners from over the world bring a bit of the garden's richness indoors!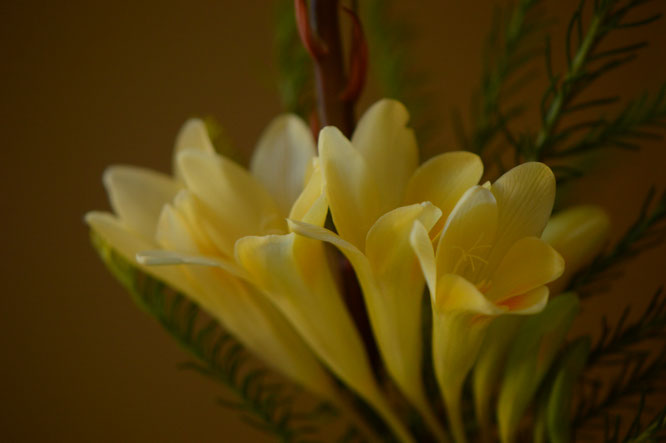 Weather Diary: Fair; High: 90 F (32 C)/Low: 55 F (13 C); Humidity: 17%-70%