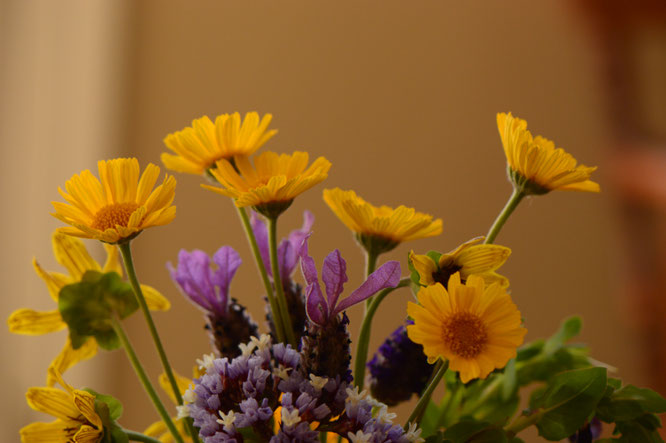 Worth the wait in more ways than one.  I am finally getting to use flowers I have been waiting for all winter long  - Calendulas planted with Monday vases in mind, Cerinthe which helpfully seeded itself into the North Border, and Tetraneuris which disappeared entirely late last year but has returned in a glory of little yellow daisies.
All of these were just ready on Monday, and then I had to wait again.  It does seem like a run of bad luck: a strained (sprained?) back all last week, light case of stomach flu over Sunday/Monday, and smashing the front of my phone into a cobweb of cracks yesterday.  Nothing insurmountable, but it has slowed my blogging a little!
I wanted very much to post my Monday vase on Monday, but I knew I couldn't do justice to the flowers that were beckoning, so I waited till I felt well enough to properly enjoy it all.  Now, waiting no longer, here are Calendulas...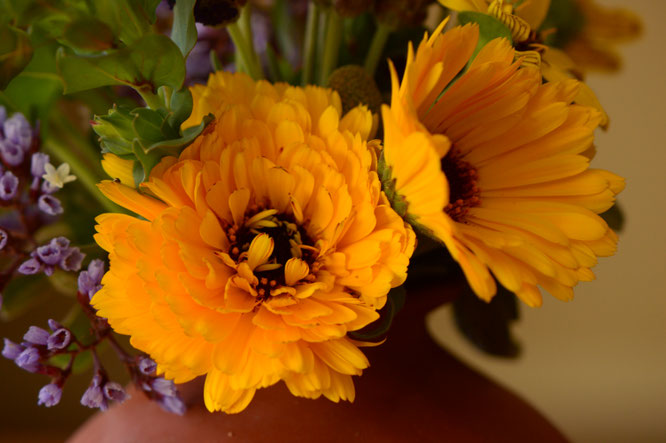 ...and Cerinthe major.  The former was started from a seed packet - sown and resown in the East Border last autumn.  Most of my deliberate seed plantings were recalcitrant about showing up at all, and I blame our long, hot summer, which gave way only very gradually to cooler, moister weather.  Curiously enough, the self-sown plants have come up fairly well, including a healthy stand of Cerinthe.  Its heavy, glaucous foliage is proving an accurate indicator of its excellent drought-tolerance.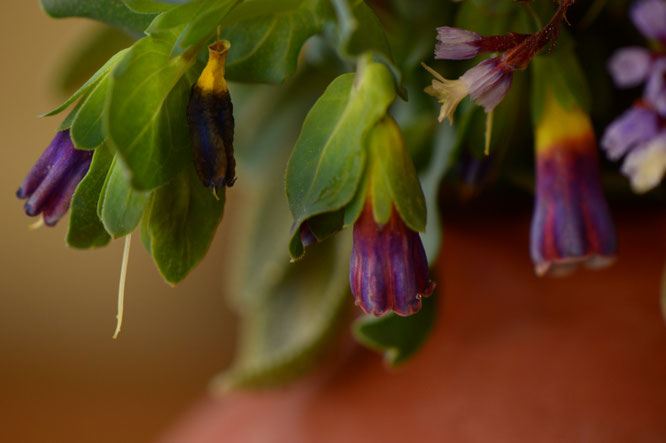 I have also slipped in some Limonium perezii.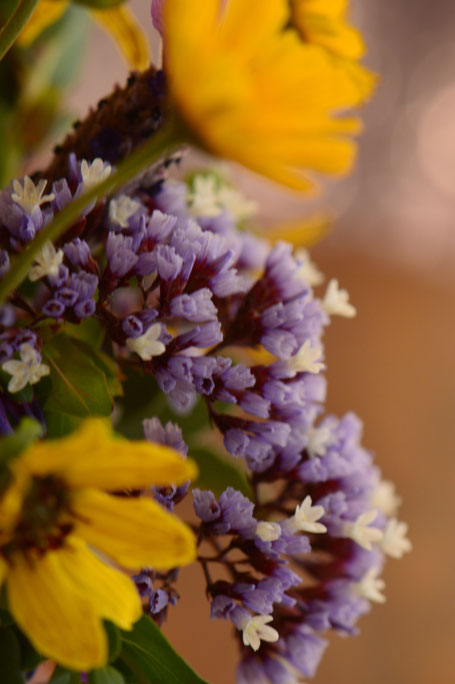 And, echoing the Calendulas, I used two more yellow daisies: the Angelita daisy (Tetraneuris acaulis)...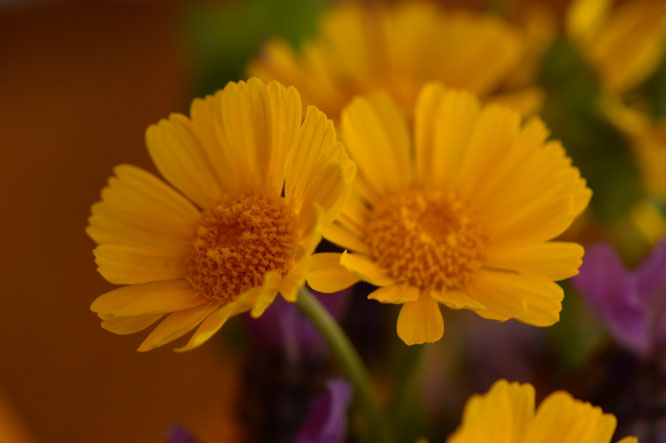 ...and the Chocolate Flower (Berlandiera lyrata).  Both are just beginning their long bloom seasons.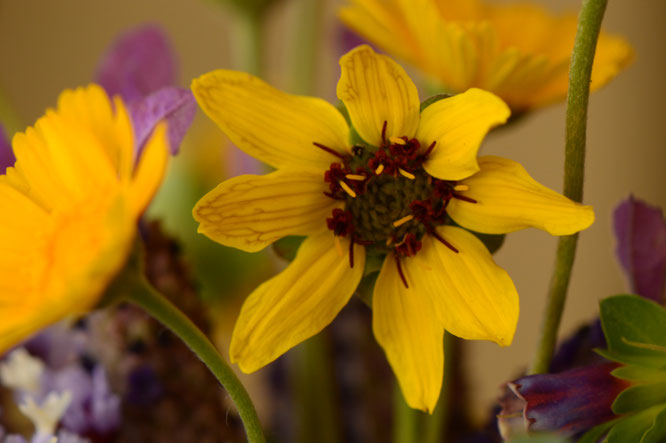 With the purple and yellow theme, I had to add some lavender.  This time it is Lavandula stoechas "Madrid".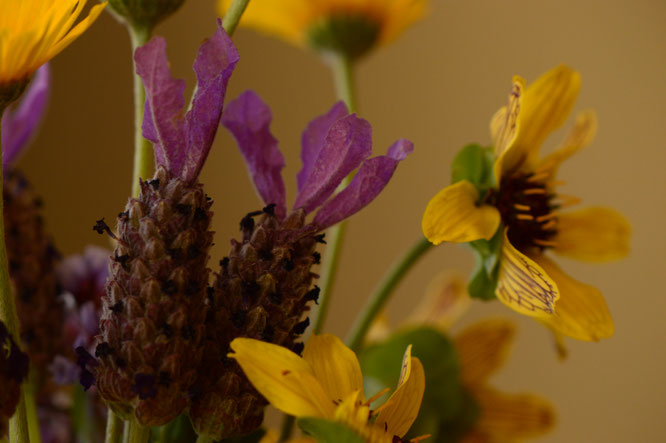 A couple of sprigs of sage (Salvia officinalis) were poked in as well.  I used my handbuilt earthenware pot as its dark red seemed a good choice with the vibrant colors.
Hopefully blogging will return to normal by next week!  Meantime I am linking with Cathy's lovely Monday vase meme at Rambling in the Garden!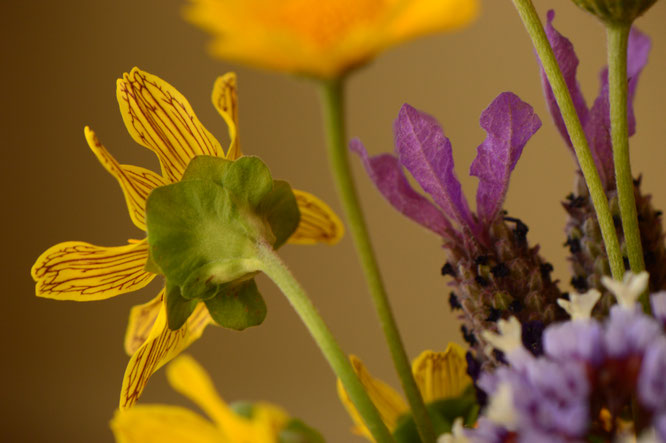 Weather Diary: Partly cloudy; High: 89 F (32 C)/Low: 59 F (15 C); Humidity: 17%-58%