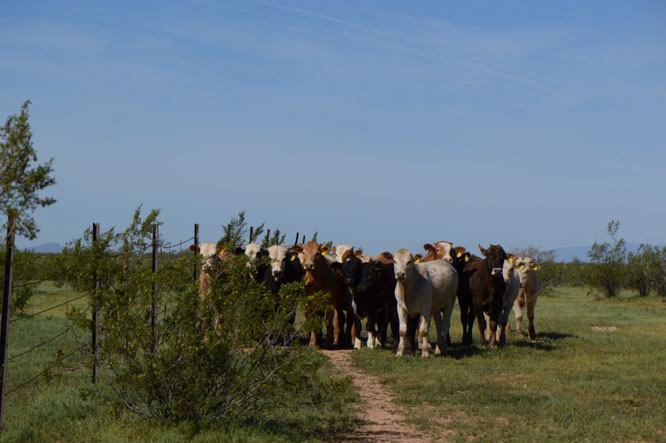 It began as a short trip out to the road to look at wildflowers.  Having spotted a handsome spray of Dichelostemma capitatum when I took out the trash, I went back with the camera and the dog.  How they do it, I don't know; but these lovely plants put up their sprays of ephemeral blue in rock-hard, bone-dry soil.  This one is growing out in the road, in a spot that is rarely driven over.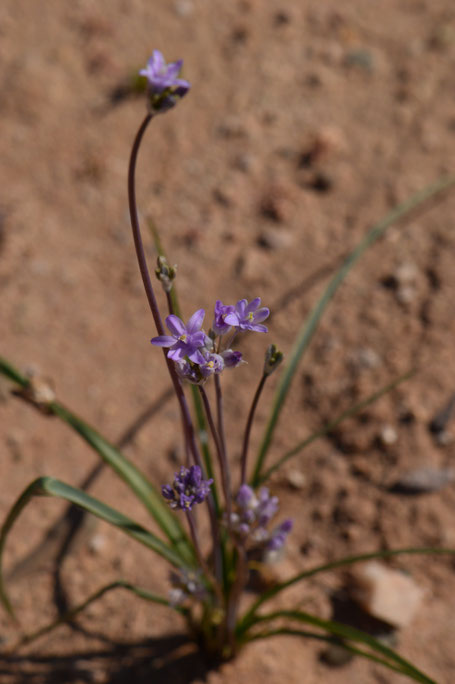 While we were out in front of the house, I realized that Bella and I were not alone.  Past the corner, a cluster of ranch cattle had arrived to see what was going on.
Bella and I went across the street (a dirt road which the county has officially graced with the magnificent title of "Avenue") to visit with the resident cattle.  They decided to come closer.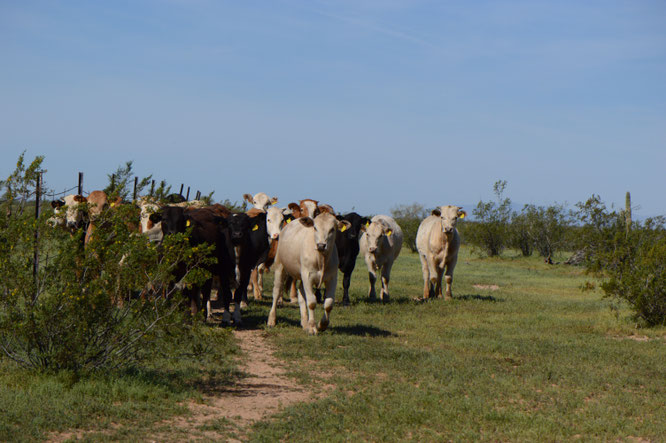 They paused to check as more friends arrived.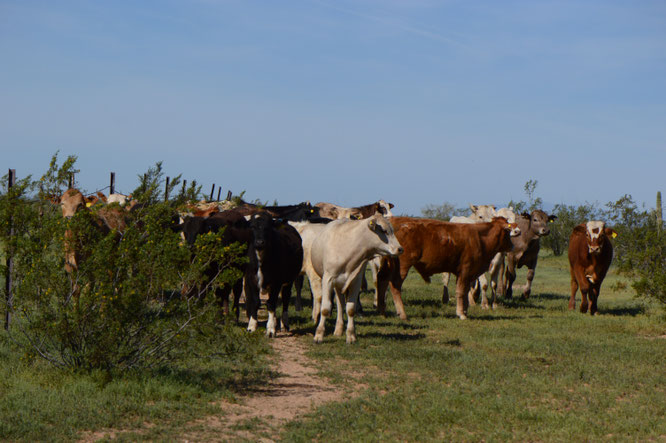 Spot wanted to see whether I had brought anything nice to eat.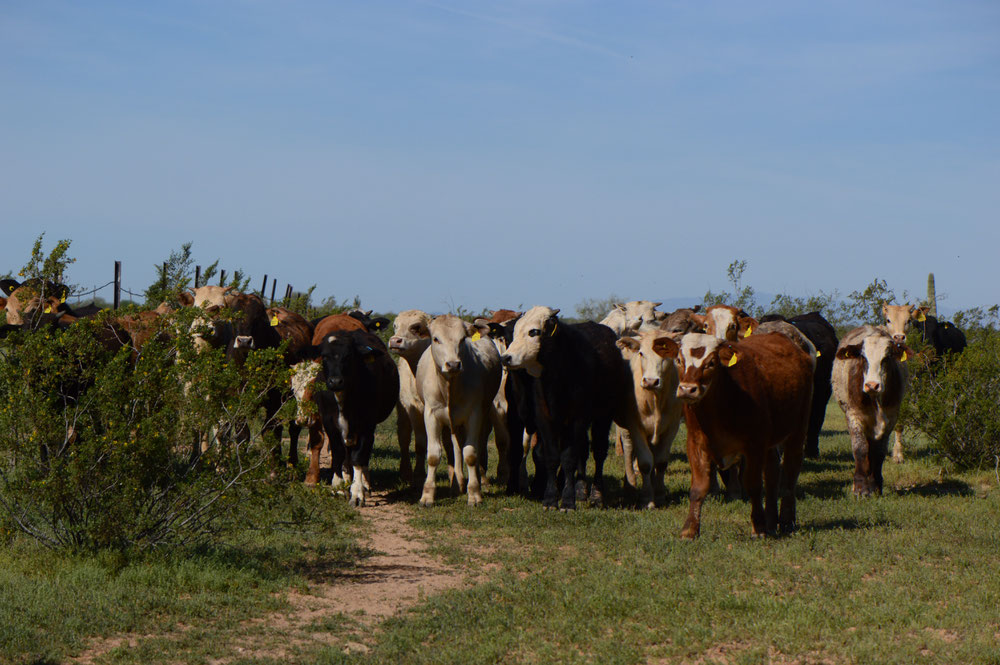 At this point I admit I became a little worried.  There were only a few strands of barbed wire between me and a suddenly active bunch of rarely-handled cattle.  Bella must have sensed my concern because she took it upon herself to warn the cattle off with a few emphatic barks.
Very effective!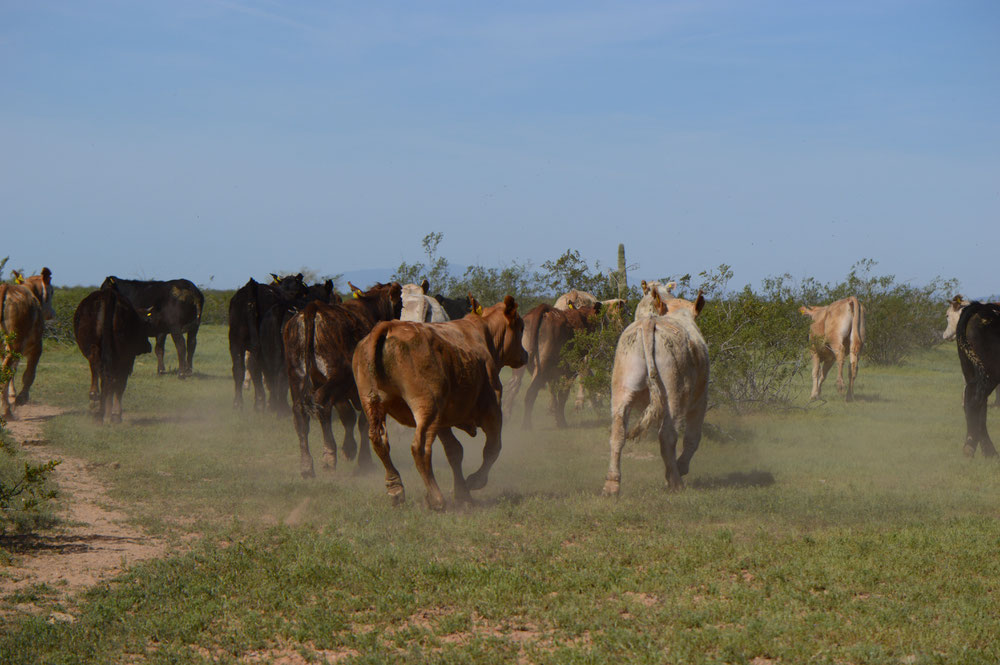 But after moving away from the fence a little, everyone decided maybe there was no reason to go too far away.  There might still be hay, or some kind of goodies?  Worth staying around to find out.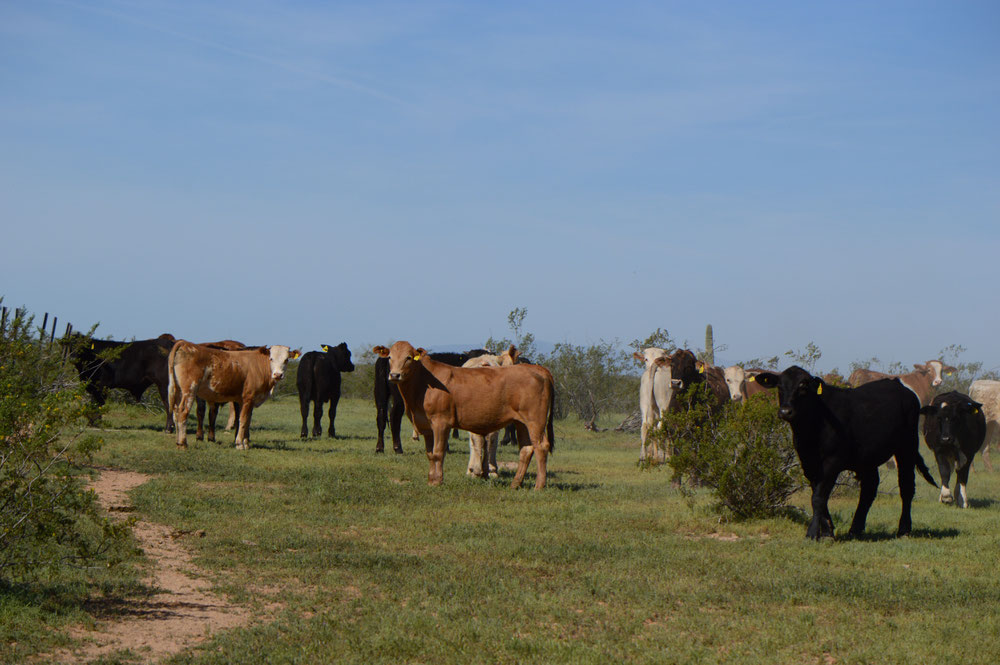 Meantime, I had a real fright when I suddenly discovered that Bella had slipped in under the fence.  As she is nearly fourteen and quite arthritic she is a good deal more fragile that she sometimes thinks. 
I will never know why, I suppose, but she has always had an instinct for herding - not something I expect in a Labrador Retriever!  And she thought it her job to move those steers...
I finally extracted her without incident and returned to taking pictures.  Spot, nothing daunted, had come right up to the fence.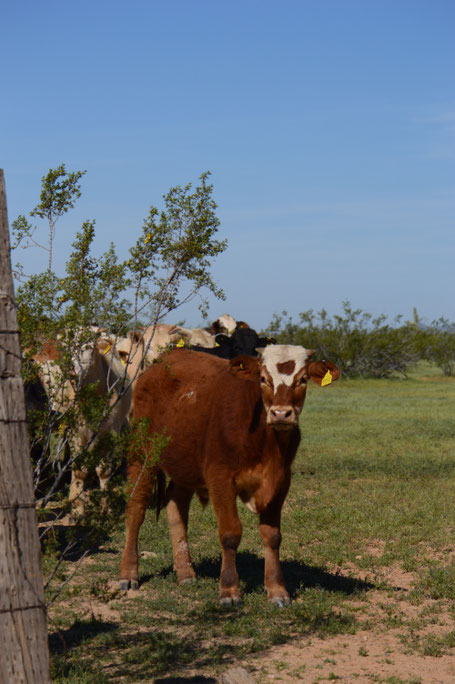 The rest of the crowd was not far behind, especially 4951, who had led the initial interest and seemed a particularly sweet sort.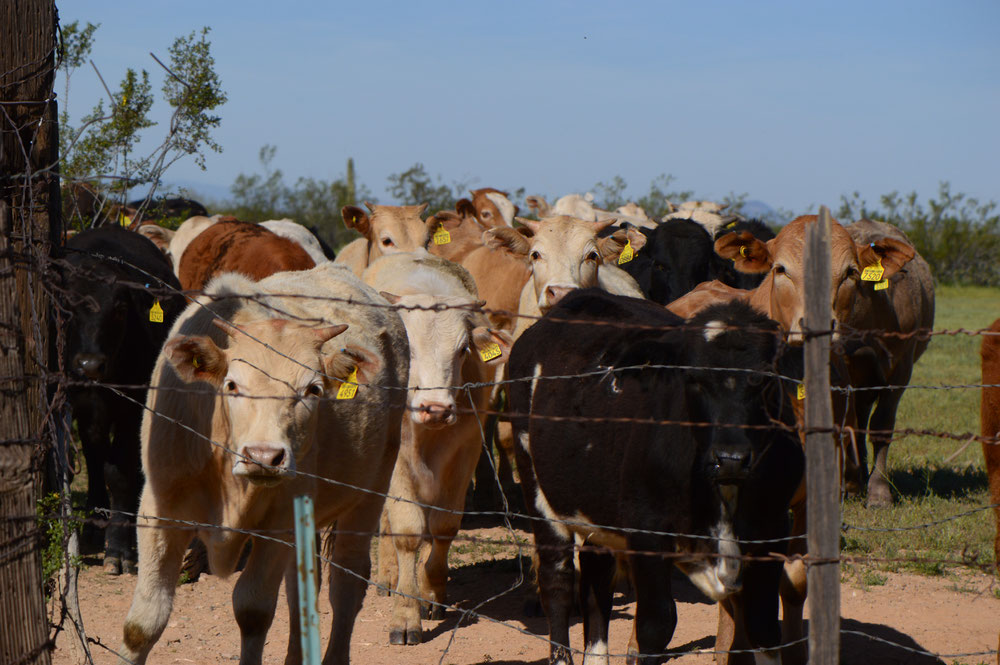 I should have brought carrots, I suppose.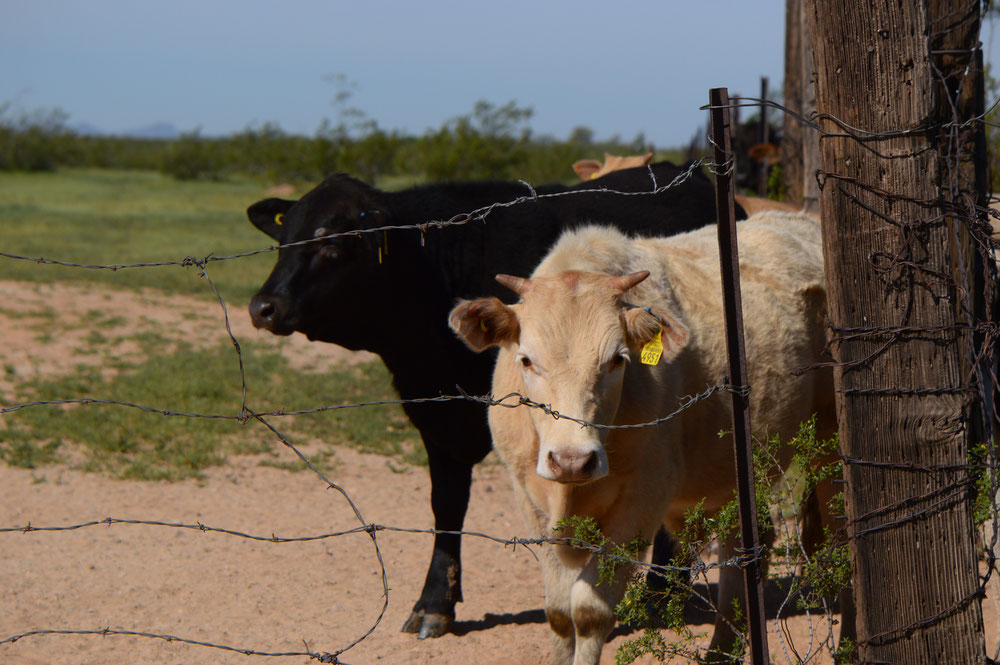 After talking to them and taking pictures for a little while, I had to leave.  They couldn't see why, and Spot was noticeably unconvinced.  But it was certainly time to take Bella home.
By the way, I am sorry there are no pictures of Bella here.  She has taken a long dislike to the camera and does not approve of having her picture taken.  The cattle were much more tolerant.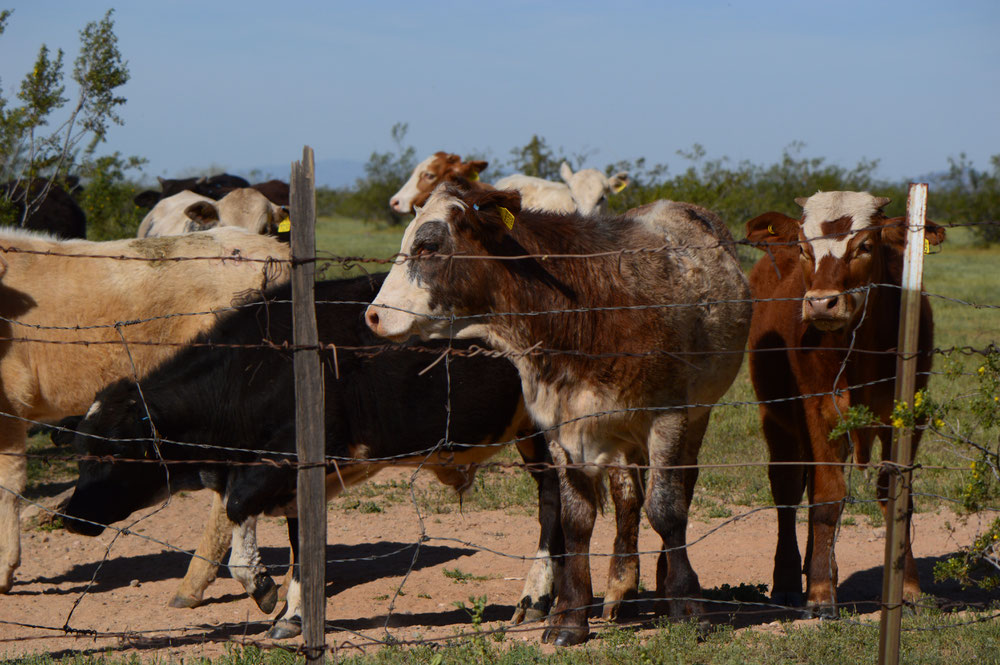 Weather Diary: Fair; High: 80 F (27 C)/Low: 50 F (10 C); Humidity: 17%-68%