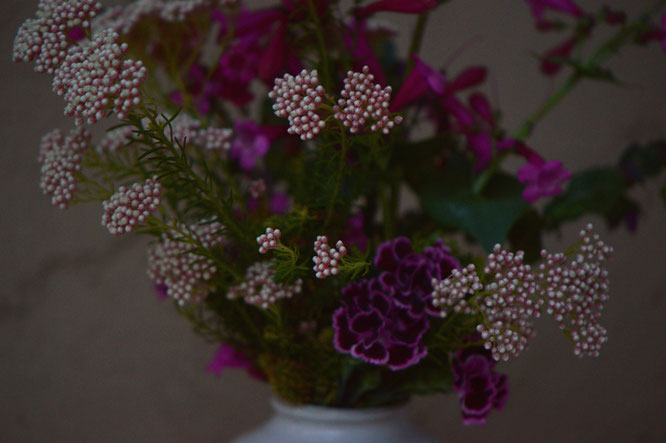 The garden is a burst of bloom right now, which gave me the chance to snip quickly this evening.  As my day went otherwise than planned, I found myself in a race with the sunset and, so far as the photography was concerned, I would have to say the sunset won.  But I still have a vaseful of flowers to enjoy this week, and here they are.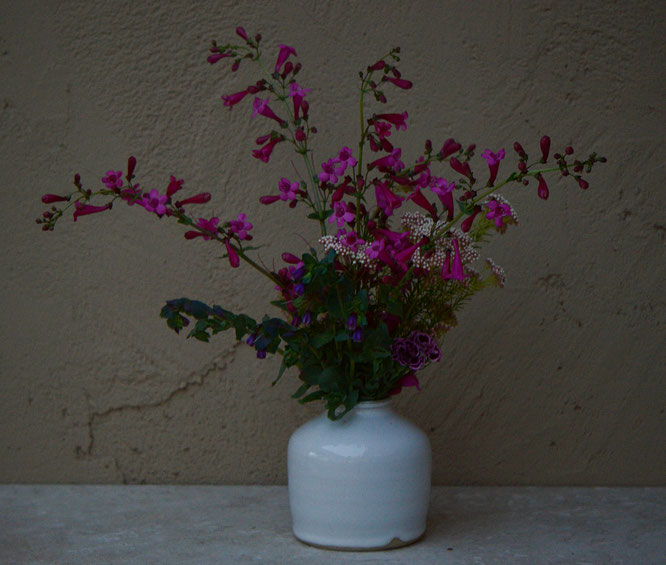 Penstemon pseudospectabilis "Coconino County" (a selection from High Country Gardens) is a mass of flowers right now.  I clipped plenty 0f them...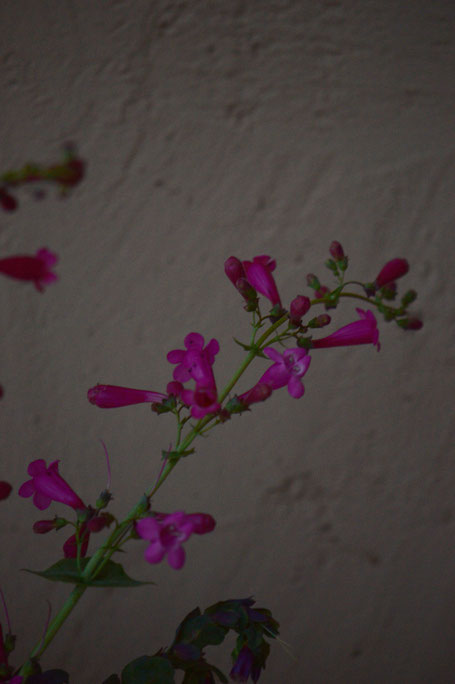 ...along with several stems of Ozothamnus diosmifolius, with its tiny, tight flowers just opening.
There is also plenty of Cerinthe major purpurea.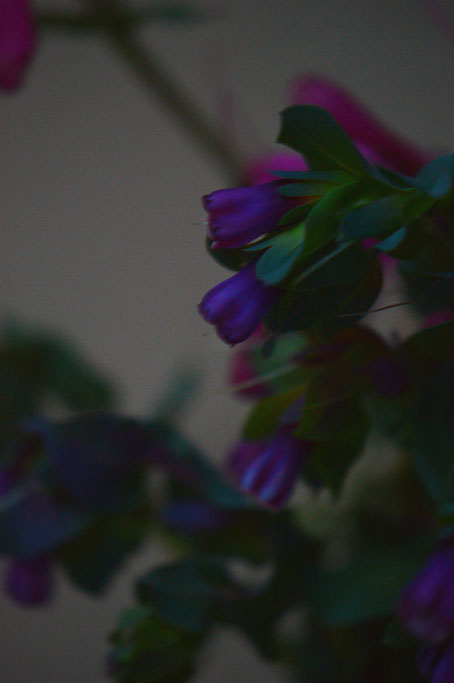 And I am enjoying the feather-edged beauty of an unnamed Dianthus.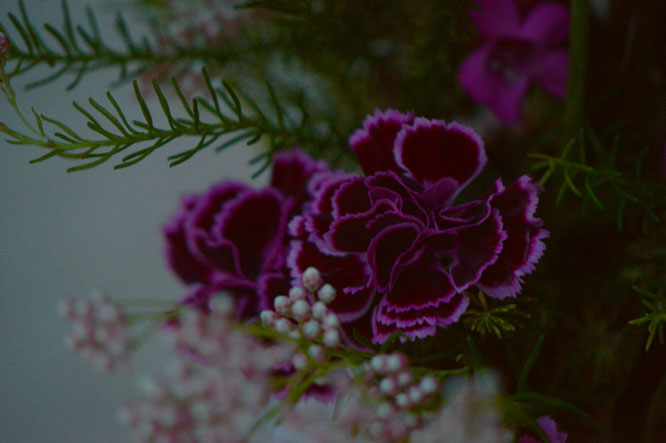 There were enough flowers to fill even this relatively wide-necked vase, one which I made some years ago.  I think I should begin using this white glaze again; there is nothing quite like the gently cool hue of a tin-based white glaze.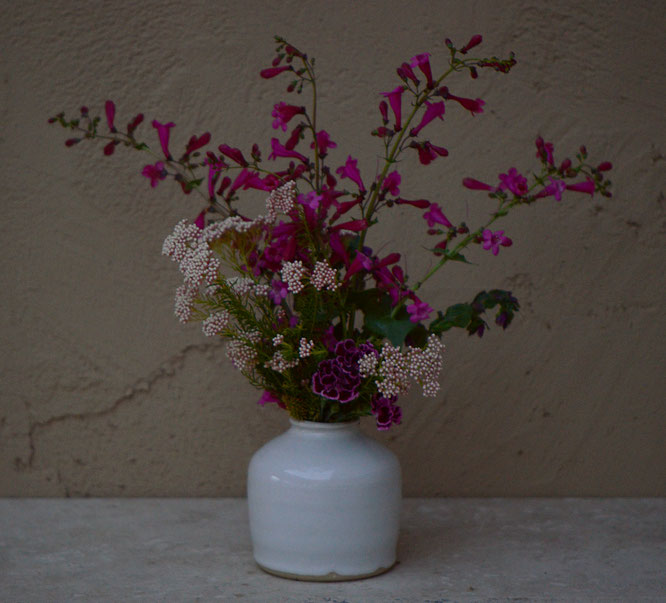 There is a lot changing in the garden now as the late spring flowers, such as the Penstemon, begin their reign.  Last year Penstemon pseudospectabilis continued far into summer.  It will be interesting to see how it responds to the weather this year.
Linking with the lovely In a Vase on Monday at Rambling in the Garden, which is always an inspiration to enjoy the garden's bounty indoors as well as out.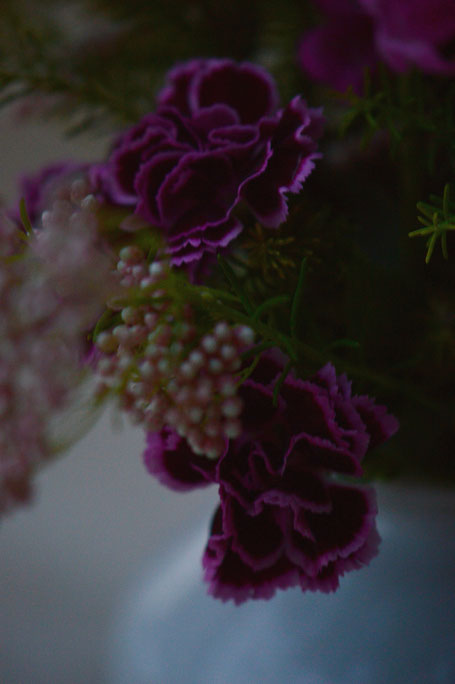 Weather Diary: Partly cloudy with light rain showers; High: 81 F (27 C)/Low: 53 F (12 C); Humidity: 20%-60%