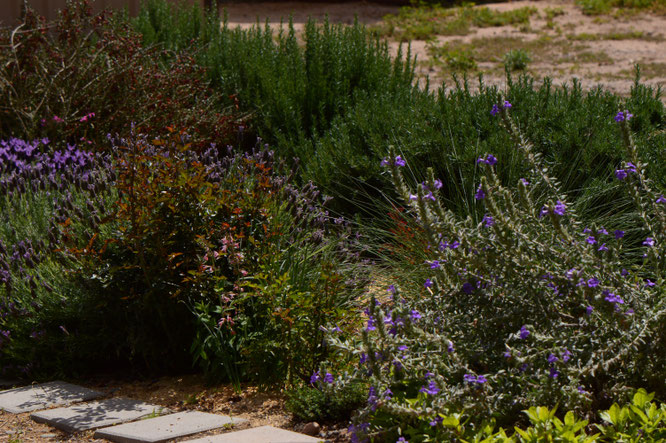 This is admittedly a very, very late post.  I'm struggling with slow internet again, so will keep this light!  But the South Border deserves its due as March comes to a very lavender-y close.  Lavandula stoechas "Blueberry Ruffles" is now in fine form, looking better than it has ever done before.  Although I have mentally cavilled at its slower growth (compared to "Madrid"), I do love that rich blue hue in the flowers.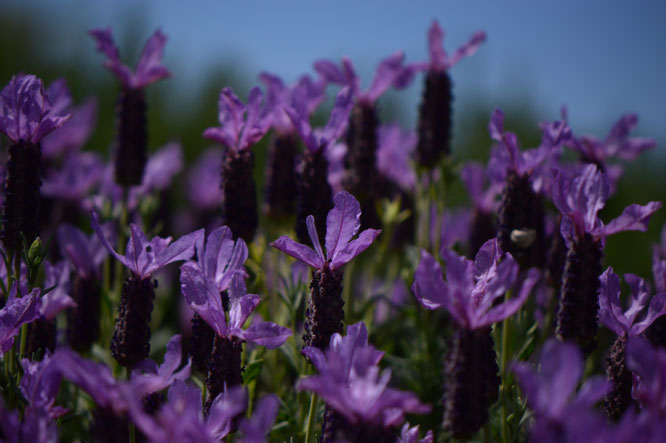 Between the two miniature roses, Salvia x "Summer Jewels" is flowering.  This would normally be considered a bedding annual, but it is turning into a nice little perennial here, so far at least.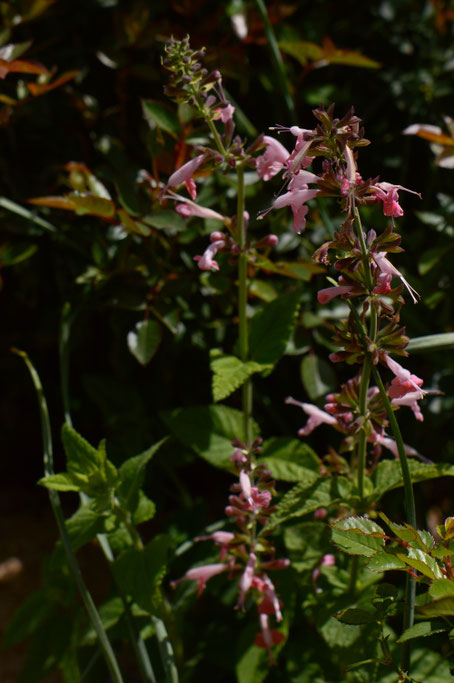 I now have two new plants of Penstemon parryi tucked in next to Eremophila "Valentine".  I am hoping these will settle in as well as my first, which is still languishing in too much shade.  I don't want to move it till next autumn; and I have so many qualms about the probability of success that I decided to buy new plants first, ensuring I would not go entirely without.  Which says a great deal for how much I admire this plant!  The newbies are still looking a bit fragile; flowers should have more substance and stronger color, I think; but hopefully it is all a matter of time.  My first was planted in autumn, so it had a whole winter season to establish before blooming.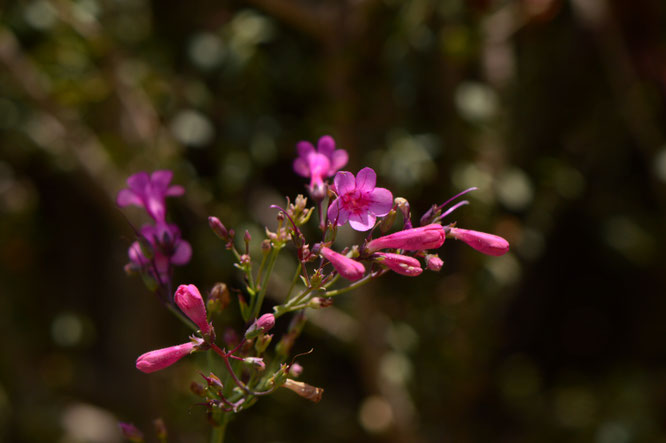 In the middle of the border, I am happy to report robust new growth on Lagerstroemia indica "Rhapsody in Pink".  It seems quite a slow grower, but it is such a gorgeous thing that I can only wait on it and try to keep my complaints to myself.  It is difficult though, as I am anxious to see it become one of the focal points of the border.
Burgundy new growth is a beauty it shares with L. i. "Dynamite" in the Central Bed.  Rhapsody's color lasts much longer, as I recall - more or less throughout summer.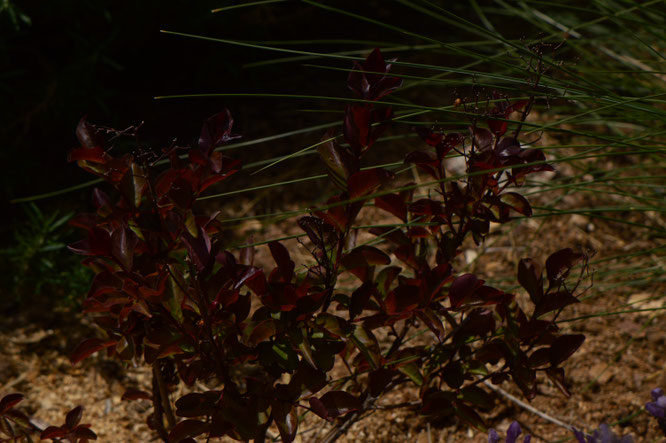 Lastly, at the top of the border, foliage of one of m new irises is sharing place with last spring's Ixia.  Both will soon be crowded a bit by the returning Catharanthus roseus.  In this part of the border, I clipped the Catharanthus back rather than jerking it out, and I am being rewarded with strong growth.  Something to plan for in future...
Thanks to Cathy at Words and Herbs for hosting the Tuesday View!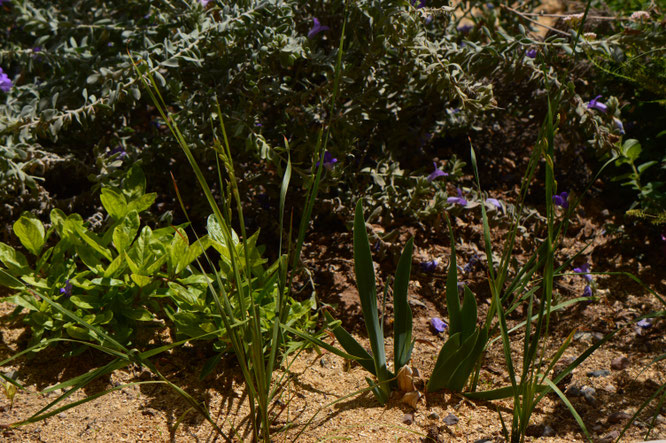 Weather Diary: Fair but windy with red flag warning; High: 88 F  (31 C)/Low: 51 F (11 C); Humidity: 9%-56%