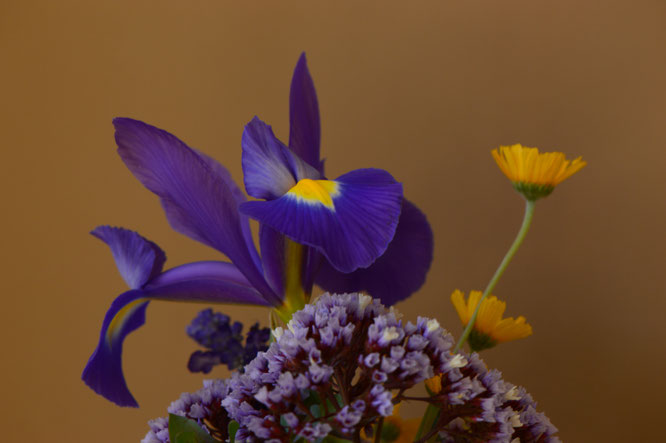 Of all the flowers in the garden right now, I am particularly thrilled with the Dutch Iris "Blue Magic" (see also my last post, Farewell to March).  So I decided it was fair enough to clip one and build today's vase around it.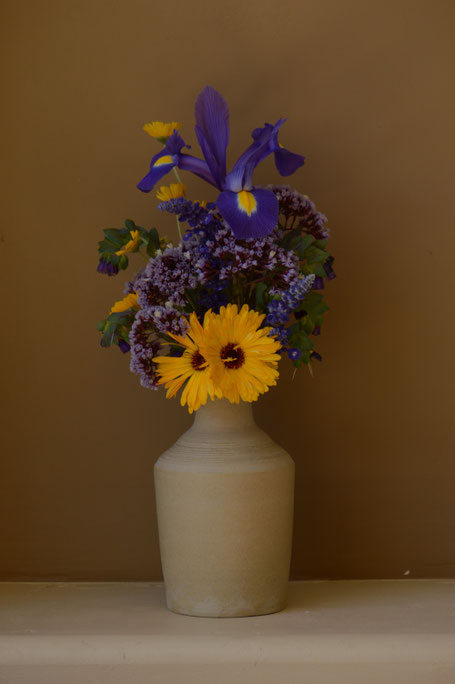 First, of course, there is the iris.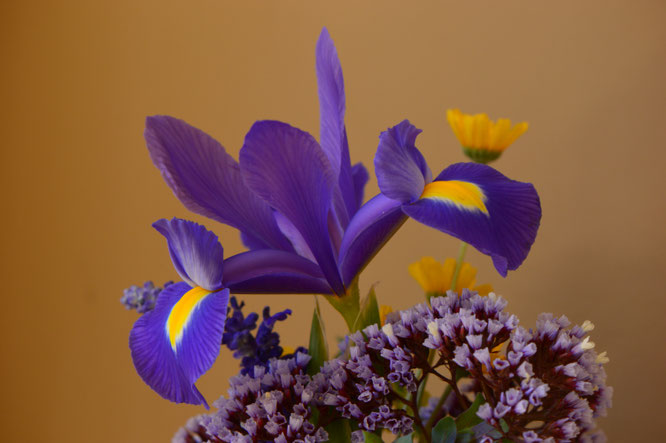 There is quite a bit available to echo its blue tones.  There is a froth of Limonium perezii...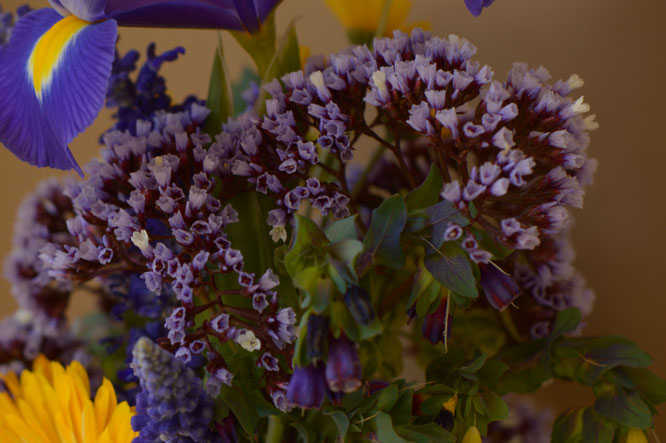 ...plus the chunky little bells of Cerinthe.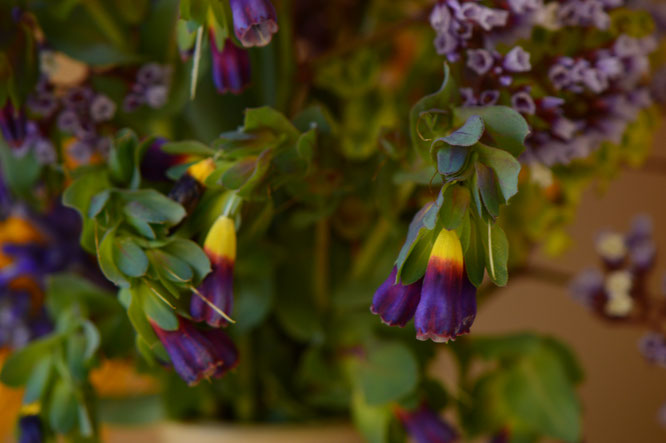 I also added a few sprigs from Salvia farinacea, which I love for its intensely blue flowers and stems.  While excellent in the North Border, it is more questionable for use in a vase, dropping crumpled florets when bumped and generally leaving me holding my breath as I worked around it.  But the color is wonderful!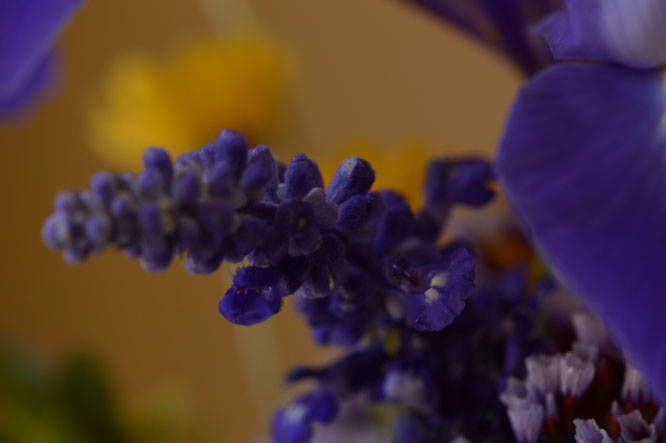 As "Blue Magic" is also accented with brilliant yellow...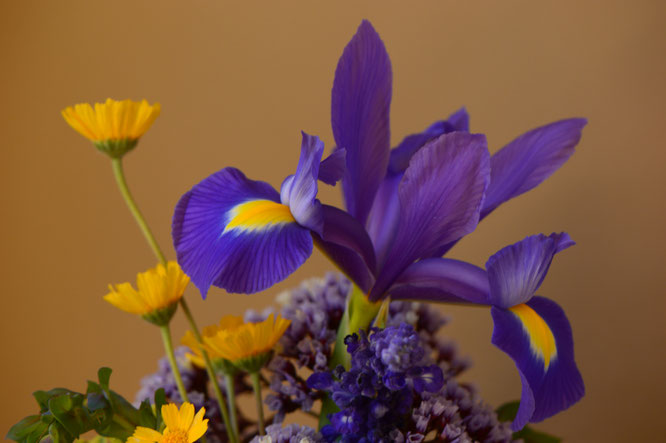 ...I added some yellow flowers.  Calendula, of course!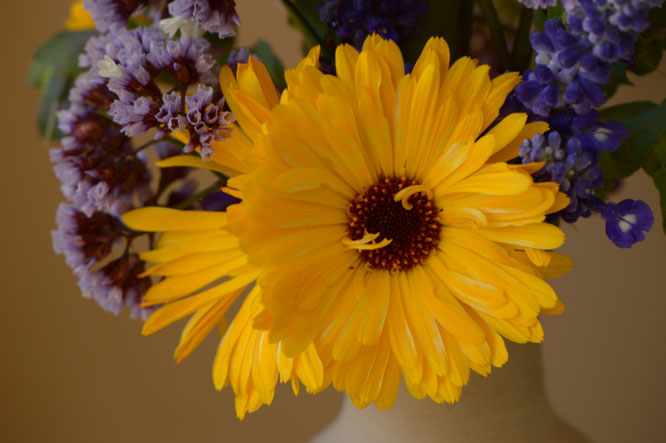 And also Tetraneuris acaulis, which has proven itself a valuable addition to vases, both for its lasting qualities and also for its long stems.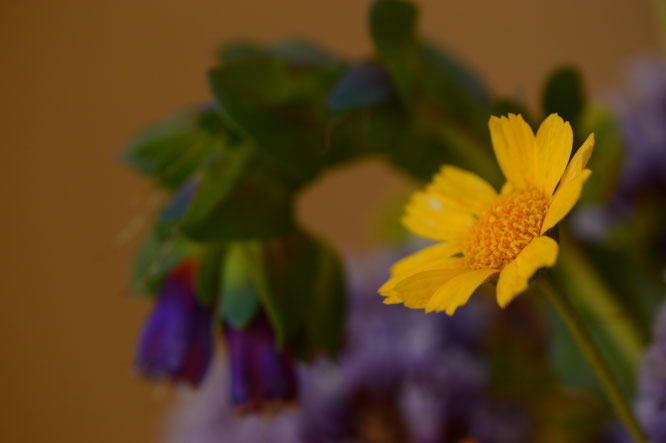 Here is the vase from the back, showing off those stems...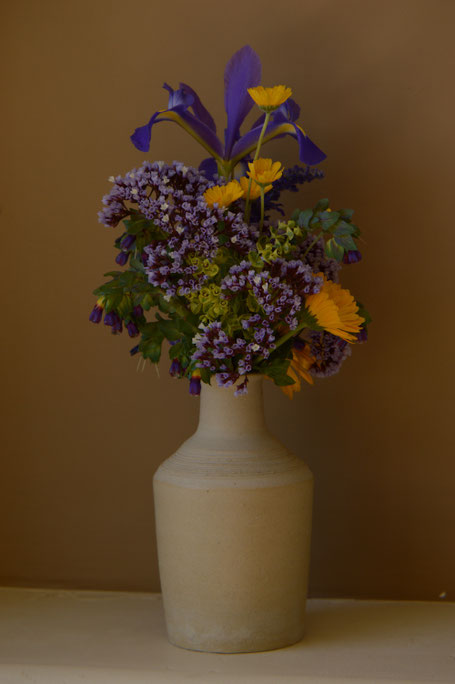 ...as well as the chartreuse of Euphorbia "Ascot Rainbow", tucked in among the Limonium.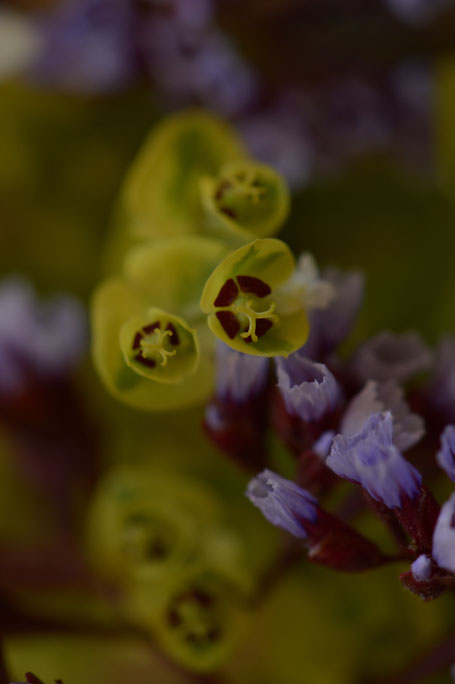 The vase is one I made several years ago, handthrown and left unglazed to display the rather rustic effect of the basic stoneware clay.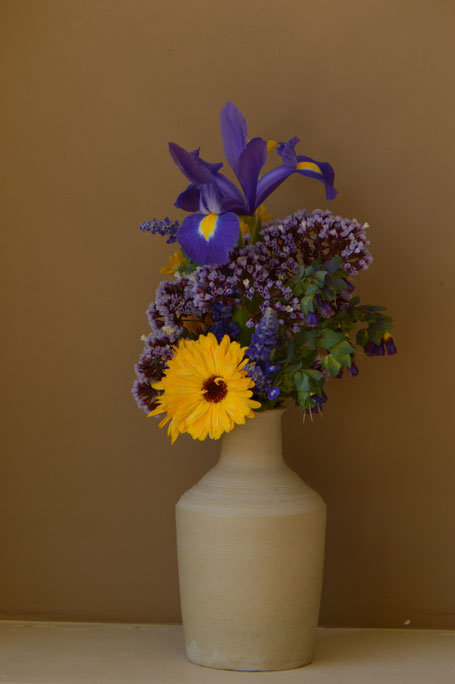 The fresh blue and yellow, as well as the lovely crisp lines of the iris, make me feel very spring-like!
Thanks to Cathy for hosting In a Vase on Monday at Rambling in the Garden.  Do check the many other wonderful vases this week!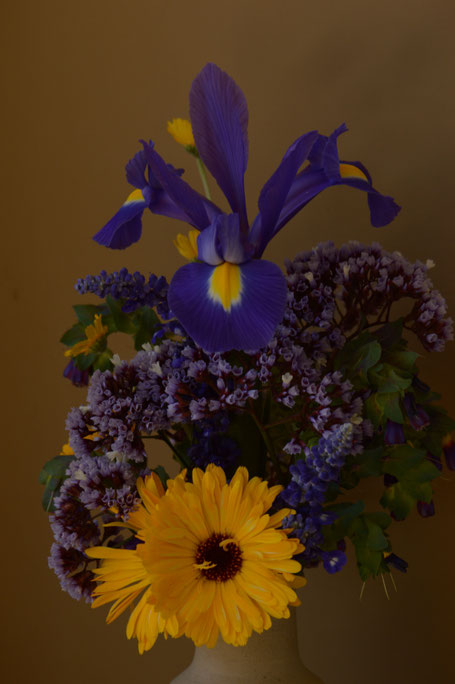 Weather Diary: Fair with gusty winds; High: 84 F (29 C)/Low: 56 F (13 C); Humidity: 15%-51%