As I take a look at the young Vauquelinia californica (Arizona rosewood) this month,  the most noticeable change is simply the lengthening of the new growth.  Branches are reaching upwards as it puts on a little more height.  This is all to the good as it has quite a ways to go before giving substantial shade to the border.  But for all that, it is already providing a little shelter to nearby plants.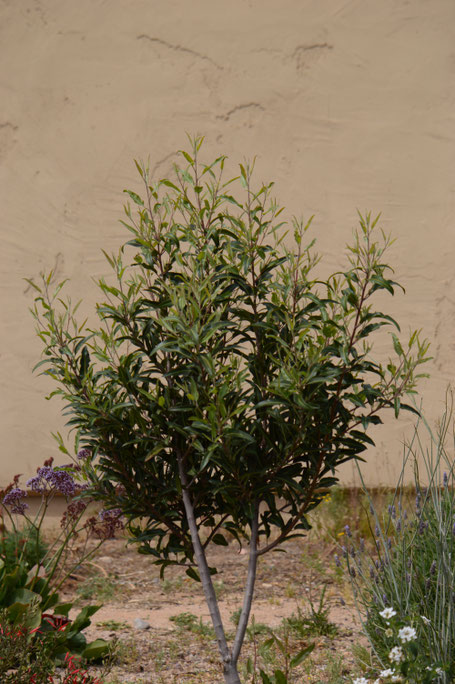 The bark at the base, thoroughly chewed last year, is clearly healing, visibly forming a new skin amid the shreds left by the rabbits.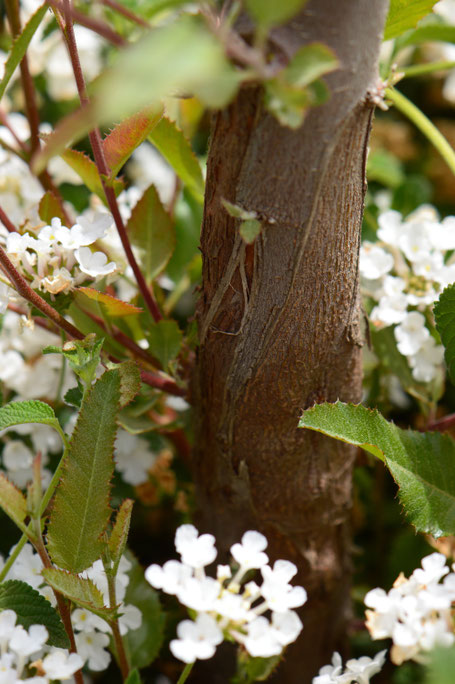 The bark is a beautiful feature of this small, shrubby, desert tree.  Here is an upper branch with its trim red and white stripes.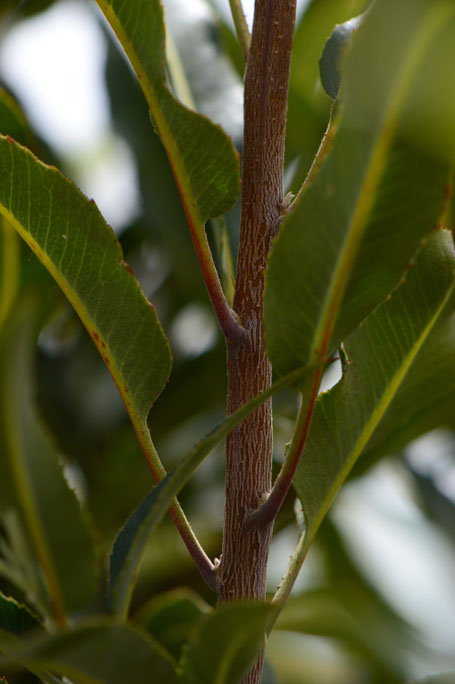 Just beyond it, the desert milkweed (Asclepias subulata) has sprung to life with new stems and now a few first flower buds.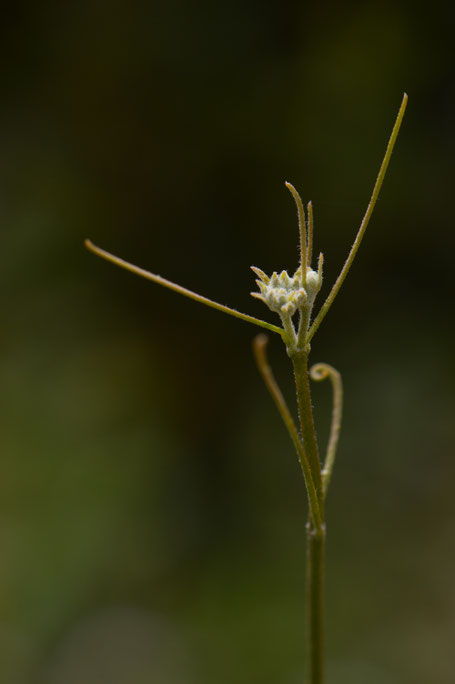 And of course, the lantana at its feet is thriving and flowering.
When I began following this particular plant, Hollis kindly sent me the link to a 1971 dissertation on the species by Kenneth B. Williams.  Among the details studied, it has been informative to learn that V. californica grows naturally in the mountains of southern Arizona, taking advantage of sites with seasonal water run-off (not surprisingly!) and is consistently associated with steep slopes and rock crevices through which its root system can reach water.  Well, I must hope that my placement of it in a relatively flat border over Hassayampa clay soil does it no harm!  It has been a lovely addition to the garden so far.
Linking with the Tree Following meme, which is graciously hosted by Squirrelbasket each month...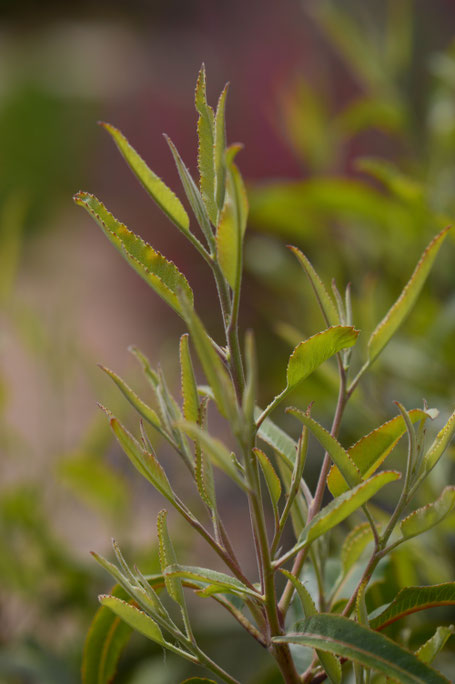 Weather Diary: Cloudy; High: 85 F (29 C)/Low: 55 F (13 C); Humidity: 14%-45%