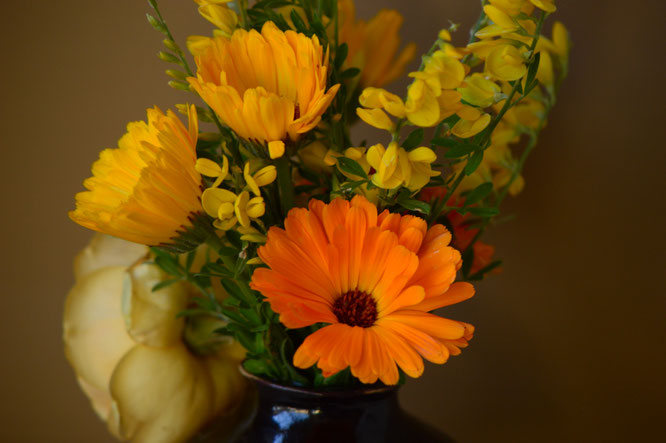 As the roses begin to bloom, the season tips perceptibly in the direction of summer.  But the heat has not yet arrived, so I am still picking handfuls of Calendula, trying to make the most of their wonderful bright colors and the abandon with which they are flowering.  As well, there is sweet broom (Cytisus x spachianus) to slip into a vase, bringing its lovely scent indoors.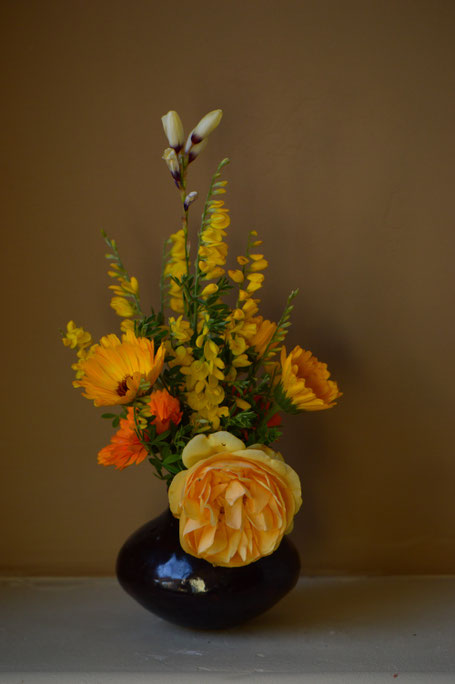 The Calendulas kept the vase a mix of yellow and orange...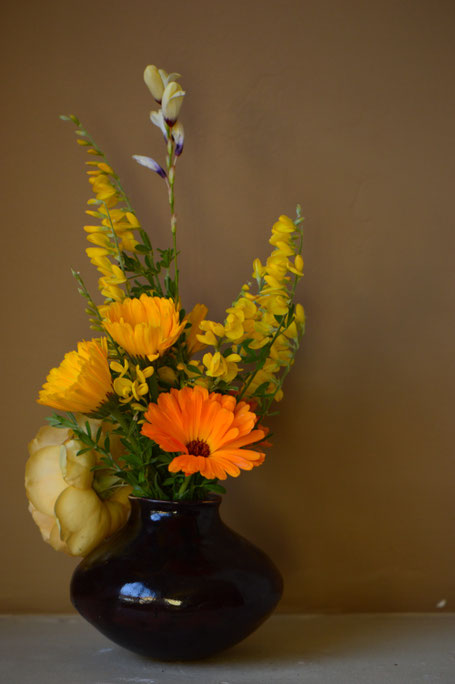 ...which made it easy to decide that rose "Graham Thomas" must be picked.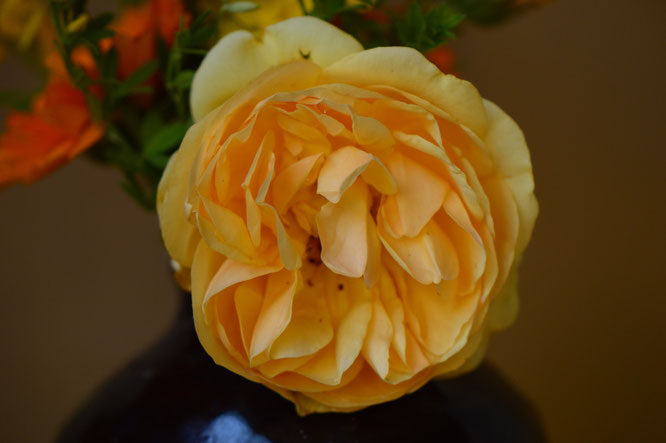 I have been eyeing Cytisus x spachianus for some days, looking forward to adding it to a vase.  It is just beginning to bloom, and most of the flowering stems are found around the base of the still-small shrub because caterpillars stripped many of the upper branches before I noticed.  I seem to have removed most of  the many-legged leaf-eaters.  This happened last year as well, but in that case the damage was done after flowering.  Fortunately this plant recovers well from such setbacks, but I did not want to lose a year's bloom so the caterpillars had to go!  The upper branches are filling with buds again too.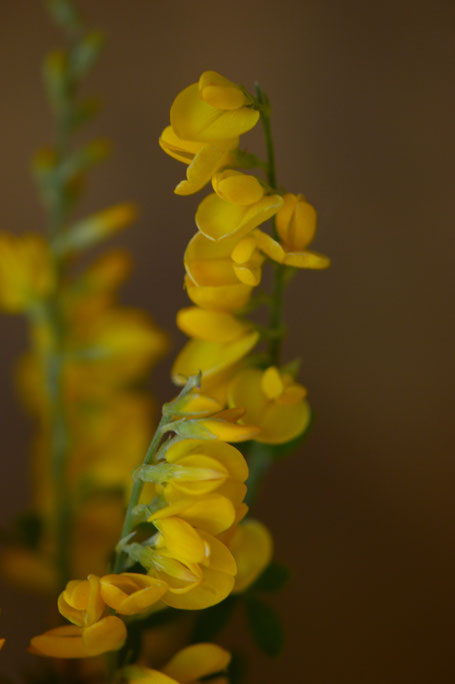 Lastly I slipped in a single stem of Ixia, with buds still unopened.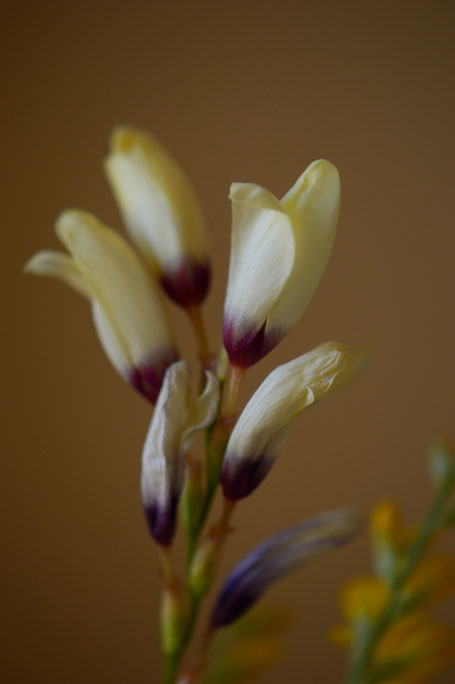 Wishing all of you a happy week!  And do check the many other wonderful spring vases at Rambling in the Garden!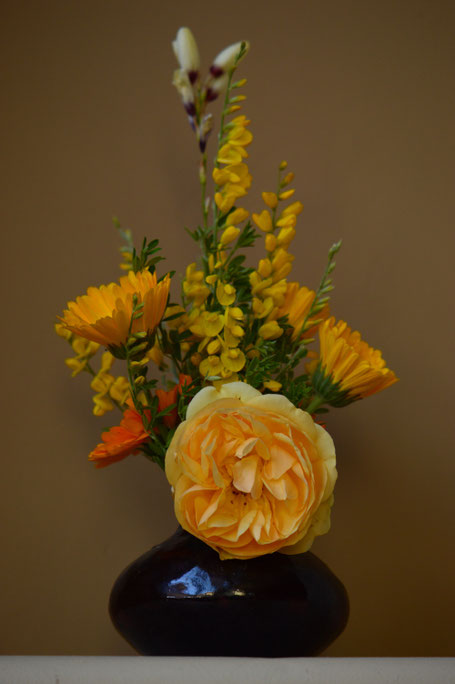 Weather Diary: Fair; High: 82 F (28 C)/Low: 50 F (10 C); Humidity: 6%-44%