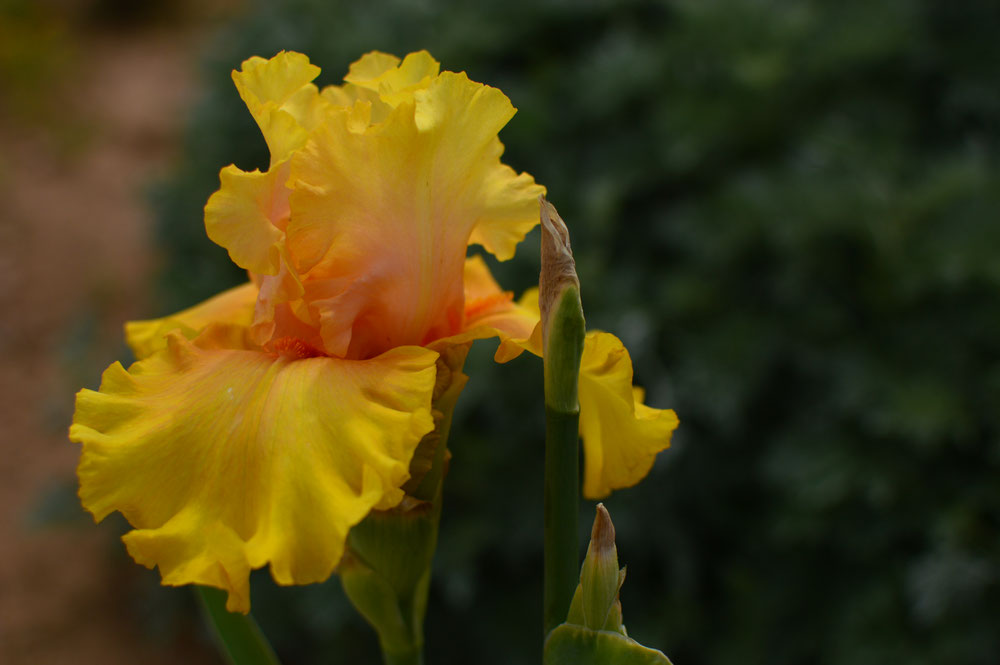 Iris "Abbondanza" has arrived: the first bearded iris to bloom this year... a lovely yellow with orange beards and a soft tangerine flush to the standards.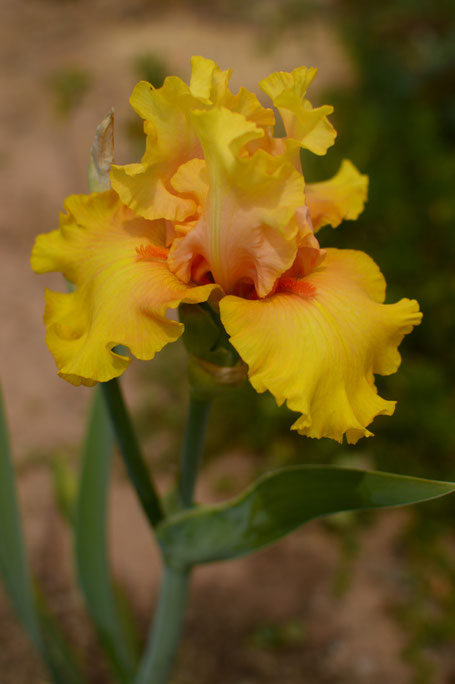 What a treat to discover upon walking into the garden!  And that after many days of waiting as the first bud broke open and began to show color.  
Despite the wait, it is by far the earliest to bloom, with none of the others showing bloom stalks yet.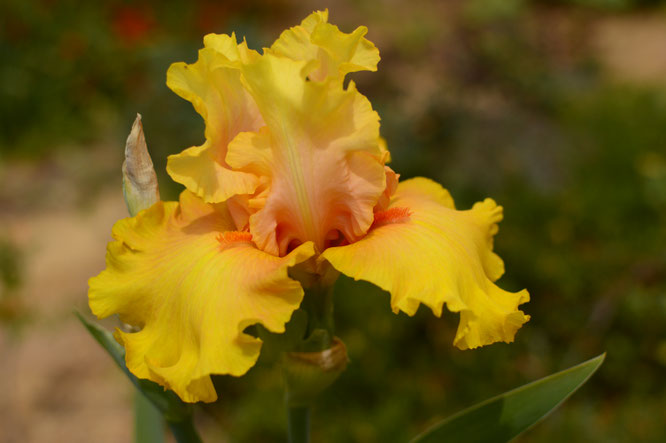 I went on an iris-buying spree last summer - by my standards, at any rate.  With so many unknowns in this garden, I usually limit purchases of new types of plants to one or two till I learn how they will perform.  But last summer's showing from Iris "Clarence" was good, so orders went out to a couple of major suppliers.  For all that, "Abbondanza" is the only yellow iris among the lot.  Perhaps there should be more?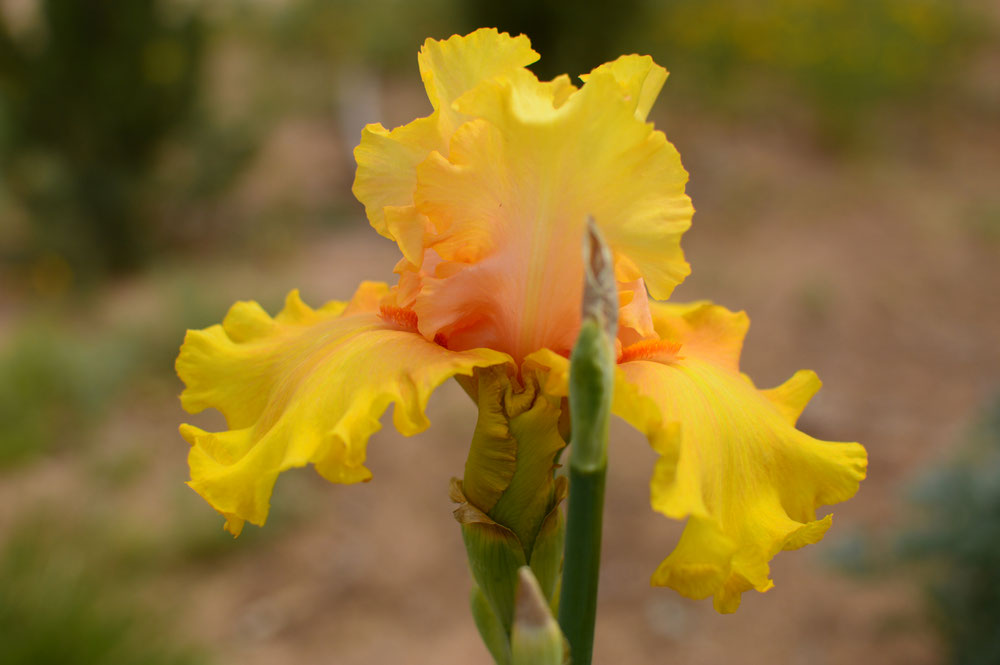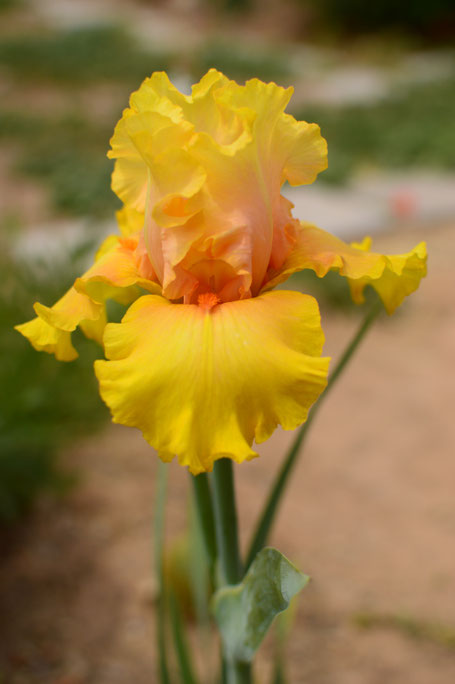 Weather Diary: Fair; High: 91 F (33 C)/Low:56 F (13 C); Humidity: 8%-47%