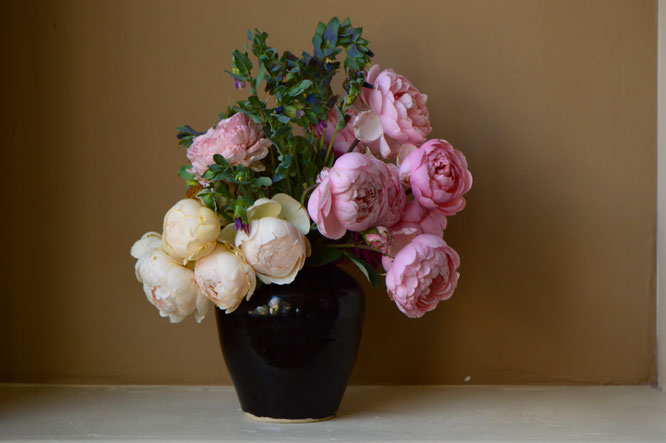 It is time for roses here.
High time to display a big confection of them in a Monday Vase.
There is St. Swithun...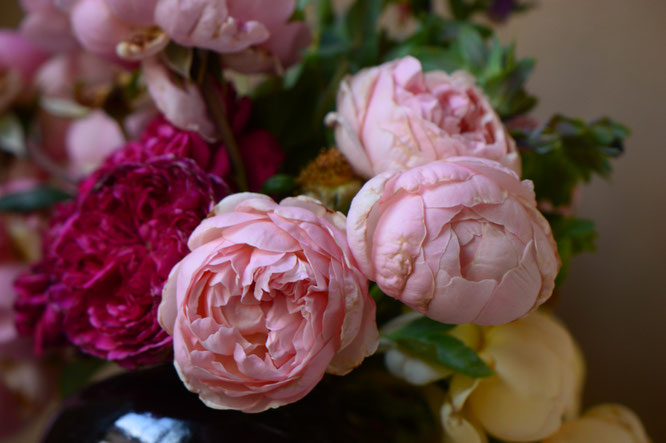 ...and the marvelously fragrant William Shakespeare 2000.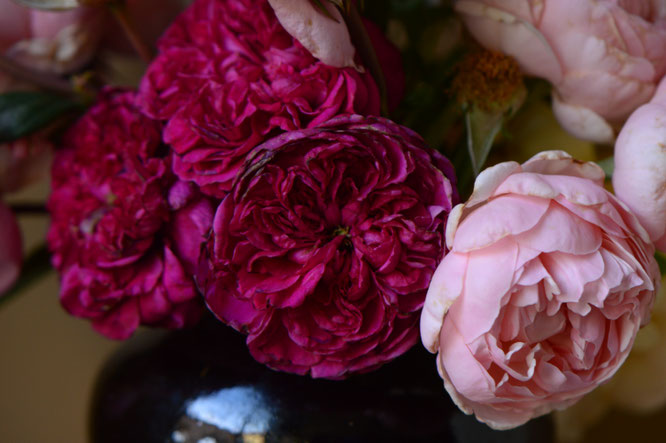 James Galway lends its unique ruffles to the mix...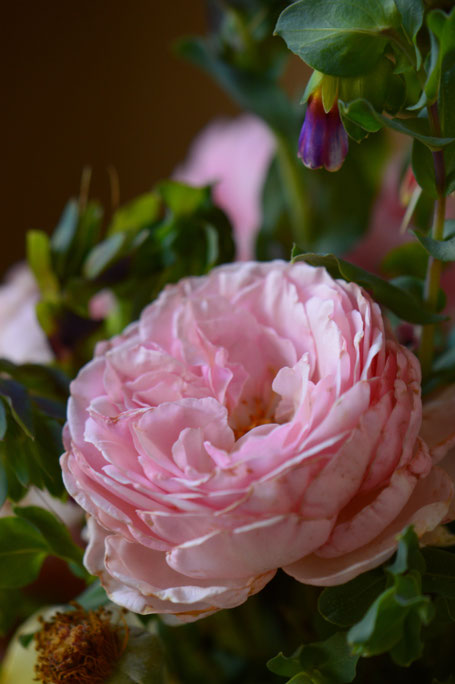 ...while helping to set off the gentle simplicity of Wollerton Old Hall.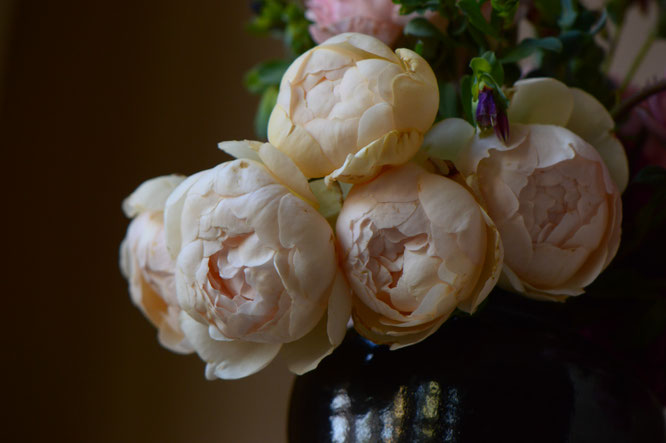 Above all, there is the redoubtable The Alnwick Rose, which is once more outdoing itself in the garden and now in a vase.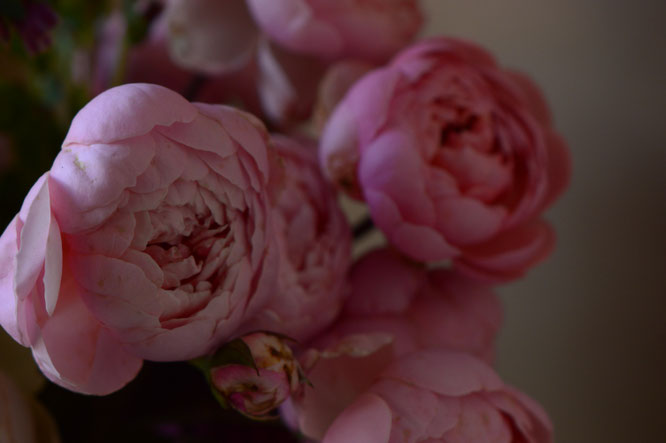 The only other material in this one is a handful of Cerinthe major purpurea (or in some cases, not so purpurea, but still excellent).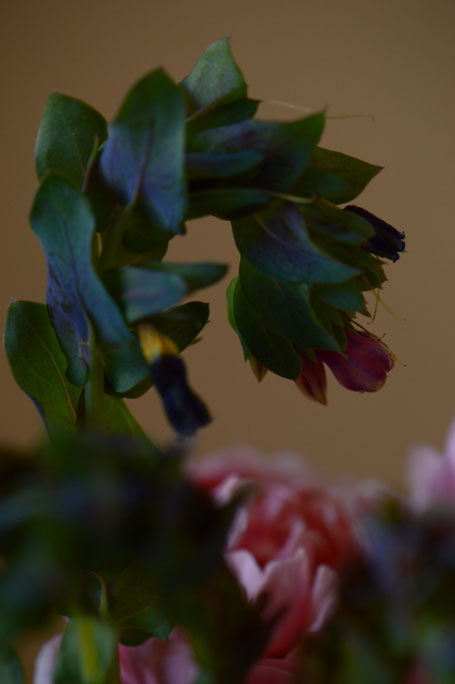 Roses and honeywort are combined in my handthrown stoneware vase.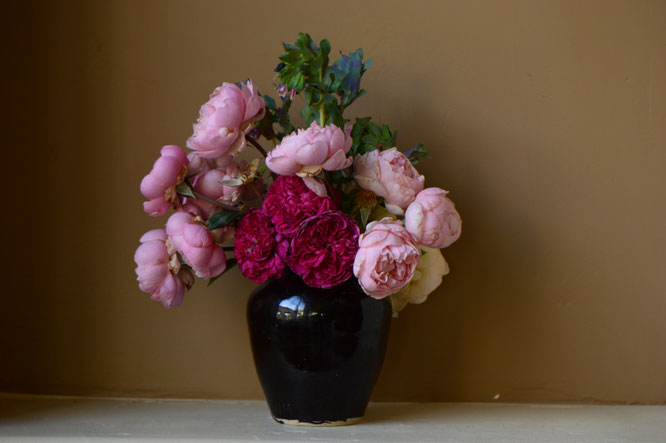 I don't expect the roses will last long; in really warm weather they always feel a bit limp when I bring them in and usually fall to pieces within a day or two.  "Old Time is still a-flying..."
But at least I have realized at last that the crispy edges that kept appearing were due to lack of water rather than thrips.  The blooms have done much better since that discovery!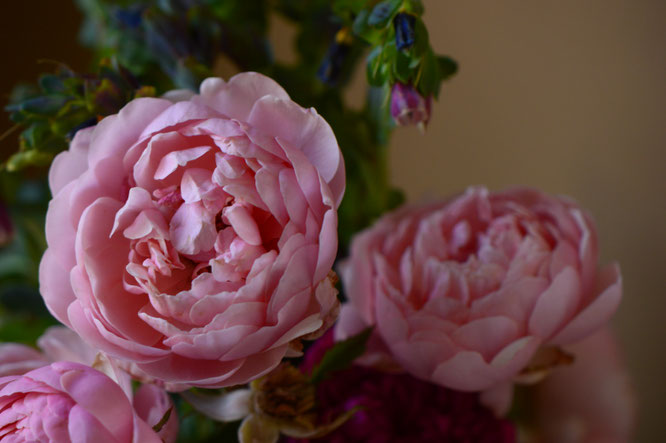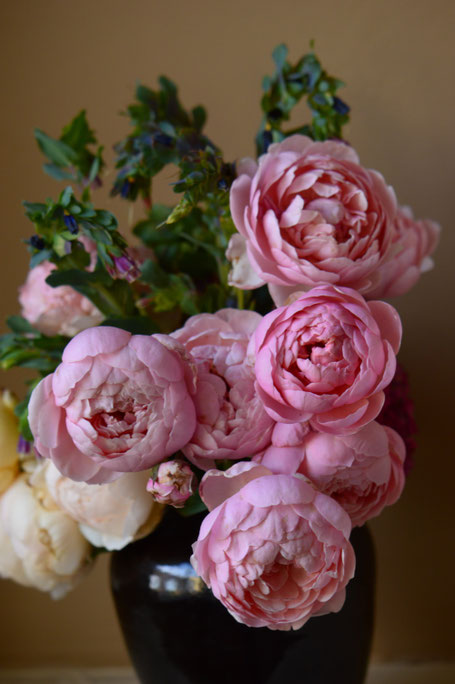 Weather Diary: Fair with light haze; High: 89 F (32 F)/Low: 68 F (20 C); Humidity: 7%-28%