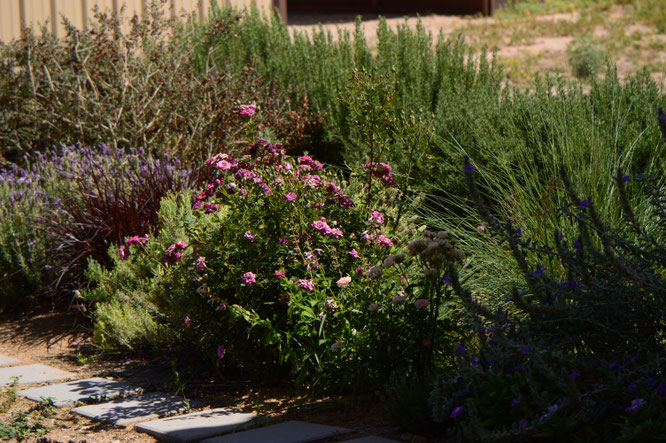 And here is the South Border at the end of April.
The highlights of the border now are the miniature roses.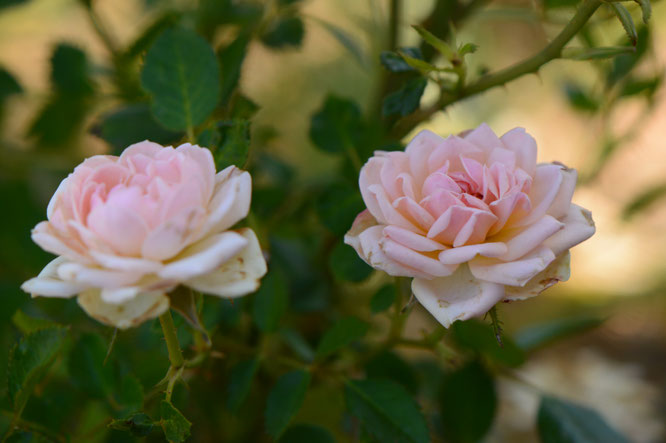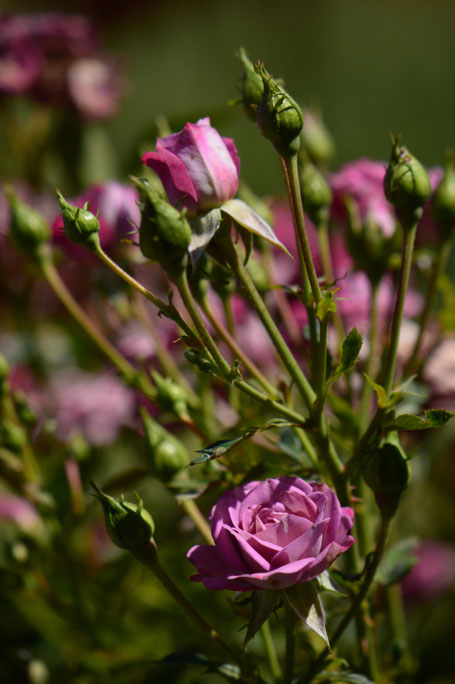 But it is worth noting that the Catharanthus roseus (Madagascar periwinkle, among many other names) is just beginning to bloom.  This evening I picked up an eight-pack to fill in further down the border, as this is such a reliable plant for summer bloom in the heat.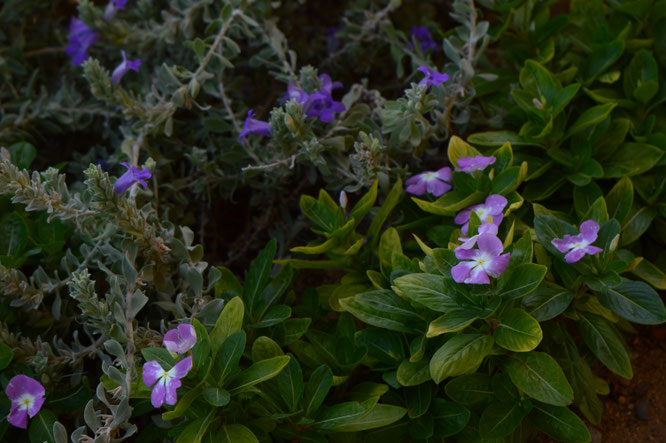 Another look at the top picture will show that Pennisetum setaceum rubrum is beginning to assert itself once more.  What can't be seen is another burgundy-leaved plant: the still very small Lagerstroemia indica "Rhapsody in Pink".  I am waiting for the day it will dominate the back of the border, but it seems that is in the distant future.  In the meantime, it is pleasant to see it forming buds for summer bloom.  Its normal bloom season is listed as May through September, so it will be just on schedule.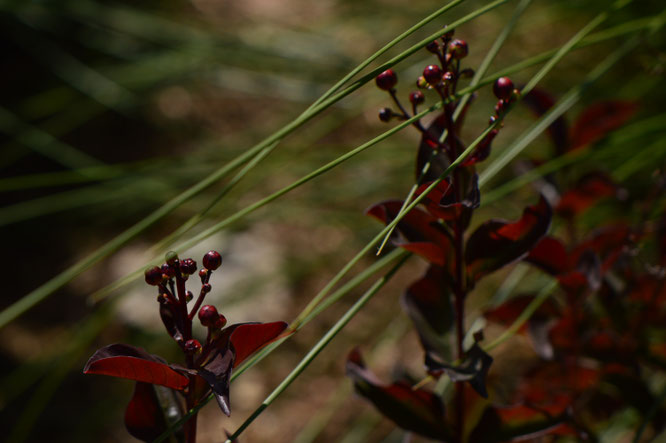 More that cannot be seen from the main photo: many self-seeded Nigella damascena are setting buds at last.  It is growing fairly thick behind the miniature roses and around the Muhlenbergia.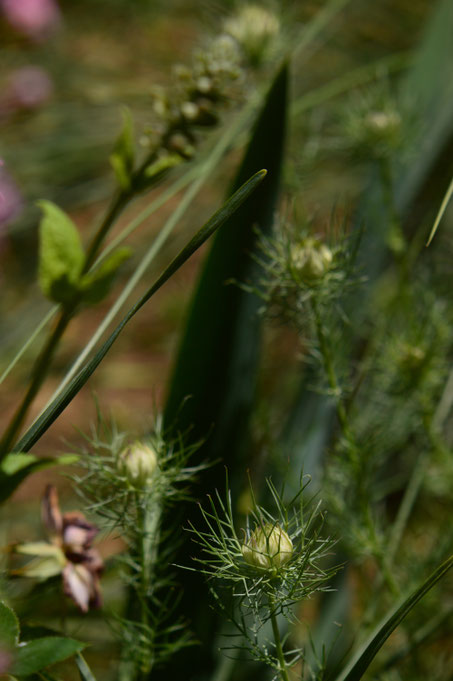 The first open bloom is blue.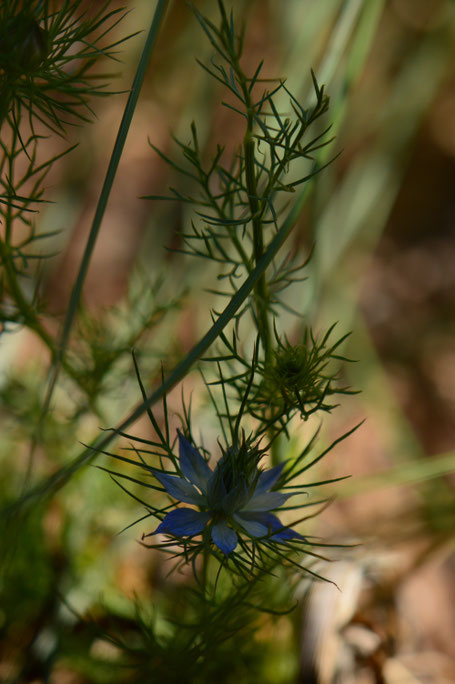 More invisible annuals: here is a cluster from sweet pea "Old Spice Mix".  I've been so disappointed with the sweet peas; it has taken much to long for them to come into flower this year.  While this variety, being closer to the old Sicilian species, is likely to last much longer in the heat, that does not entirely make up for the slow start.  I think I shall try an early-flowering variety next time, though I admit that my method of spreading them across the lower part of the border may have caused problems too.  I have been rethinking how to deal with annuals here!  They have done best when started in individual small patches, rather than broadcast through the borders. 
At any rate, there are a few sweet peas!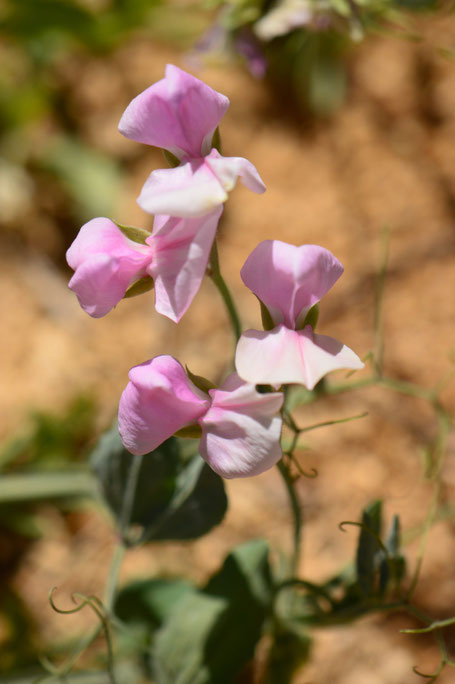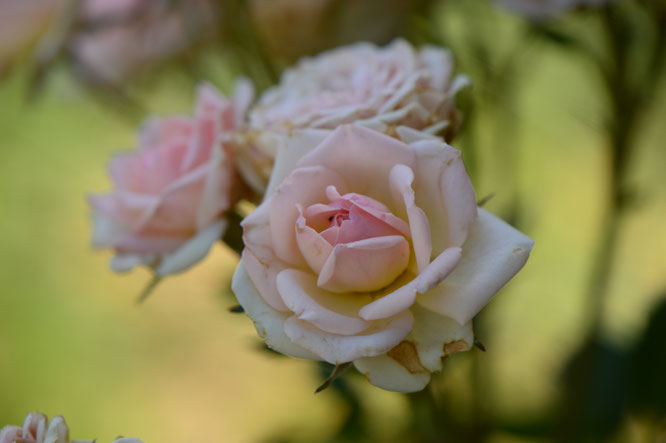 Weather Diary: Fair but windy; High: 88 F (31 C)/Low: 67 F (19 C); Humidity: 7%-47%