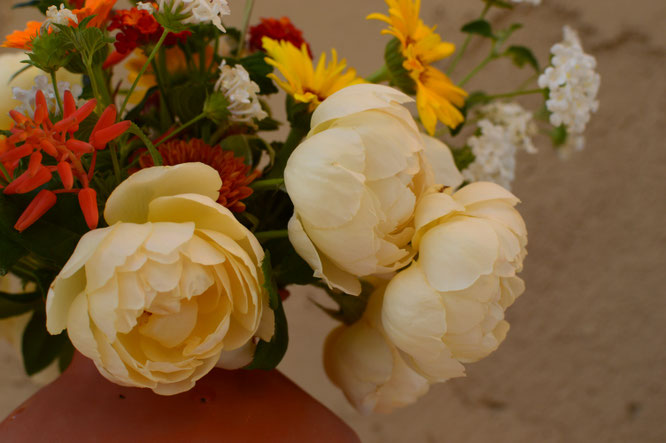 This week's vase was intended to make use of the Calendulas while they last.  And of course, I couldn't leave out roses!  Then there was the chrysanthemum which has just begun to bloom.  Not surprisingly, I quickly found I had quite an assortment of flowers, which perhaps is as it should be for the first of May.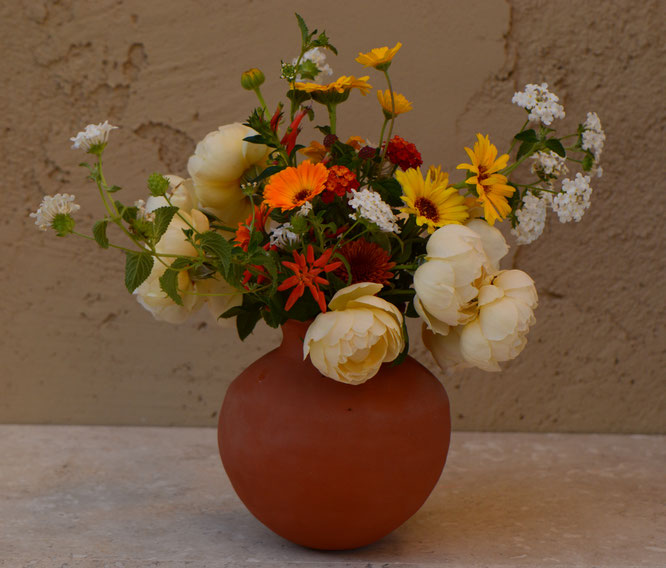 There is rose "Wollerton Old Hall"...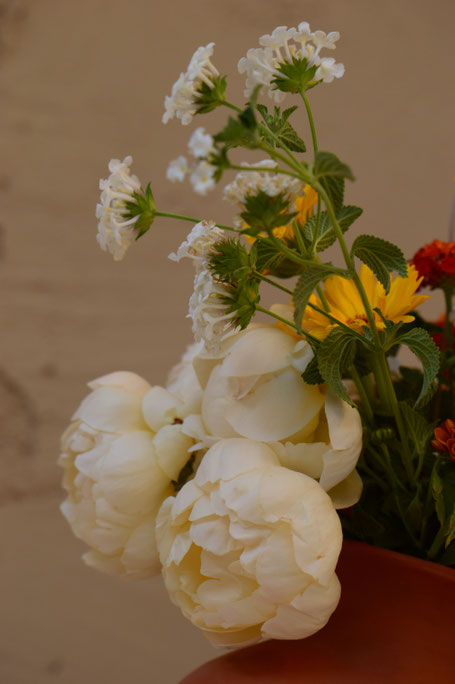 ...and there are two colors each of Calendula and Lantana.
And there are the bronze-colored chrysanthemums.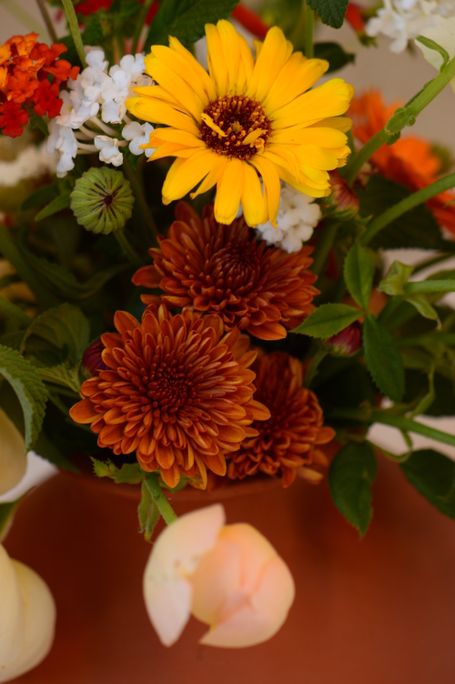 Having cut all of those, I added some bits and pieces, such as a Tetraneuris acaulis and Cuphea ignea "Vermillionaire"...
...and a couple of sprays from the delightfully long-blooming Aloe "Firebird".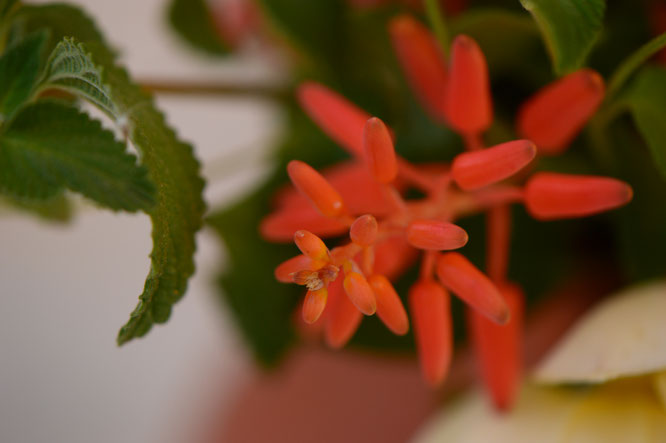 With all those warm and sometimes earthy colors, I combined them in my earthenware vase, handbuilt from simple red clay.  Yellow and bronze on one side...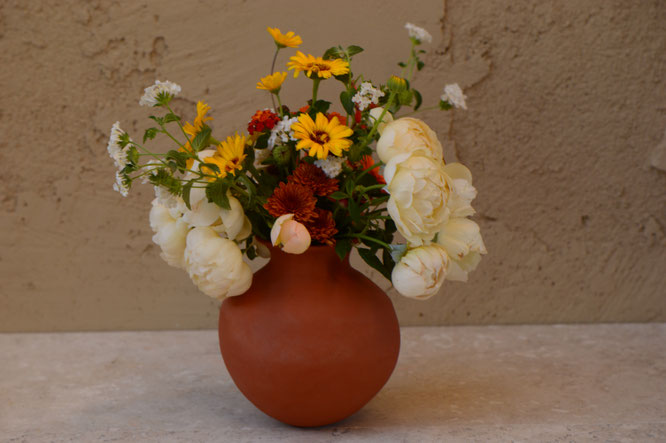 And orange tones on the other.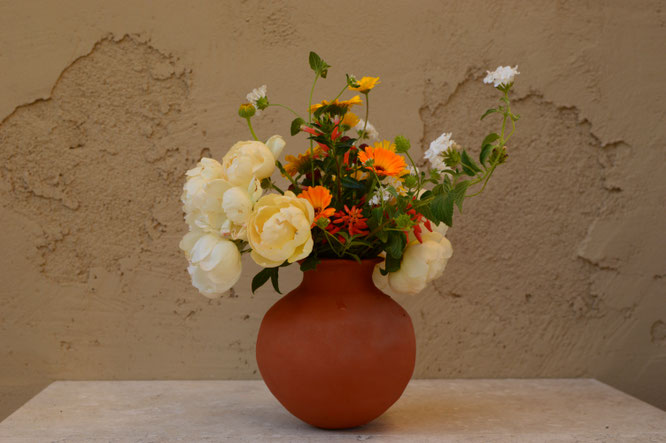 Wishing everyone a very happy month of May!  Thank you, as always, to the lovely Cathy at Rambling in the Garden for inventing and hosting In a Vase on Monday!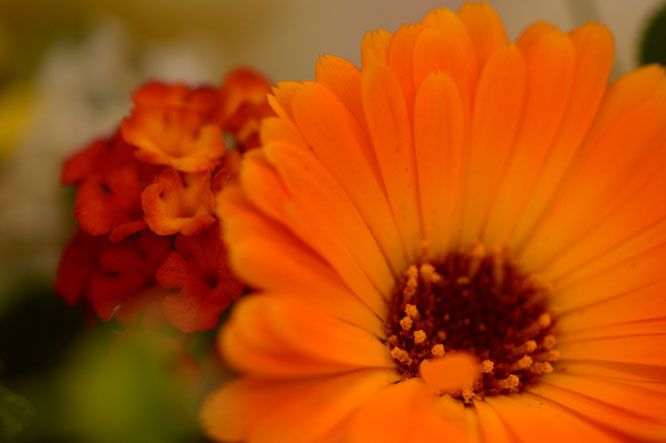 Weather Diary: Fair; High: 93 F (34 C)/Low: 57 F (14 C); Humidity: 6%-33%