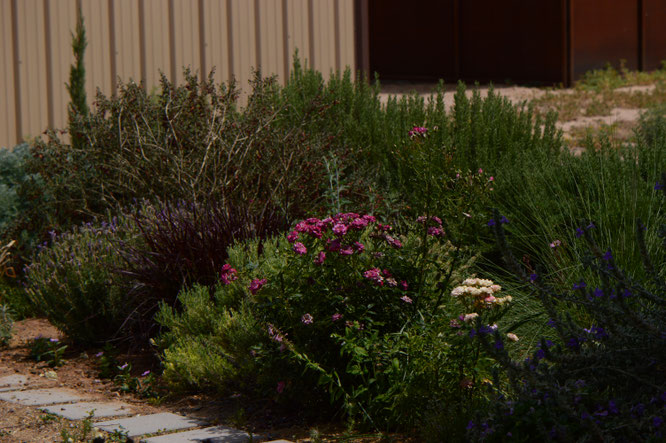 As of this afternoon a major milestone has been passed on the road from spring to summer.  The wind blew hot.  While we have had strong winds off and on for days and even weeks now, they have blown cooler than the ambient temperature.  No more...
So here is a look around the South Border just as we are crossing over into summer.
There are actually two arrivals: one has followed its own timing entirely.  This is love-in-a-mist, Nigella damascena which seeded itself with astonishing freedom from a single plant last spring.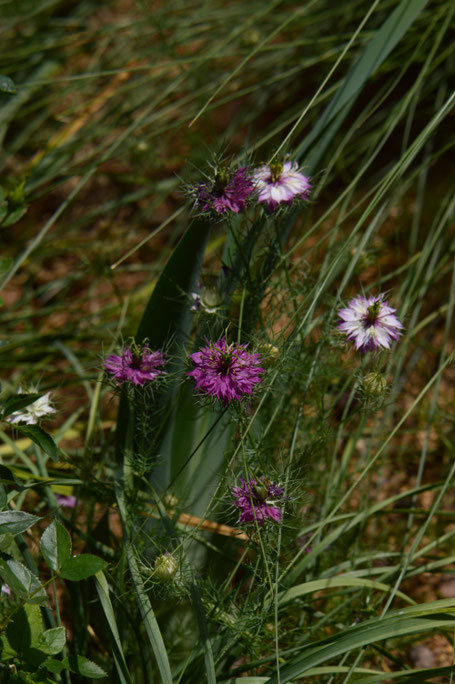 Another is some newly planted plugs of Catharanthus roseus, known variously as annual vinca, Madagascar periwinkle, and so on.  It is one plant that ensured bloom through the hottest weeks last summer, and I am relying on it similarly this year.  It is very reassuring to enter the garden's third summer by planting something I am now reasonably sure will see both itself and me through the season!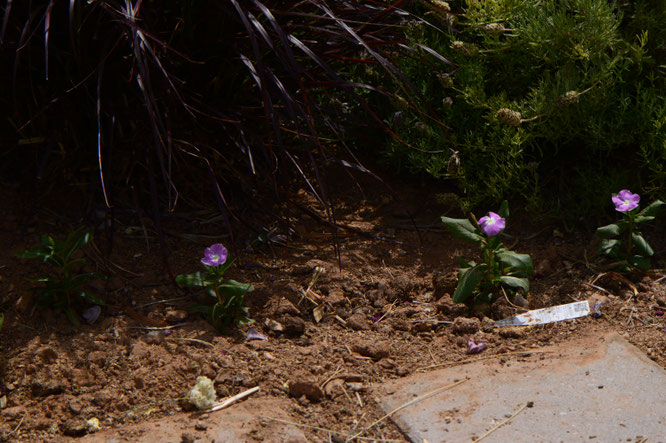 Another bit of newness is the first open bloom from Crape Myrtle.  Lagerstroemia indica "Rhapsody in Pink" has just begun flowering.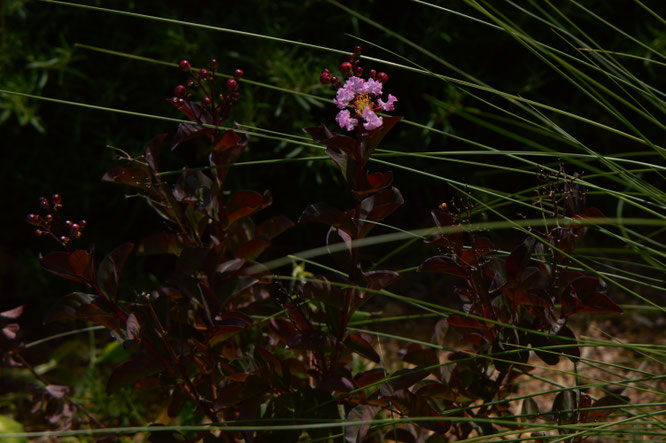 But it will be some time yet before the Perovskia blooms.  All the same, it is nice to see the silver-leafed stems growing steadily as we enter the warm season, and to know that eventually there will be a soft haze of blue around them.  They are just visible now in the usual view, just in front of the Eremophila, but here they are from a much closer angle.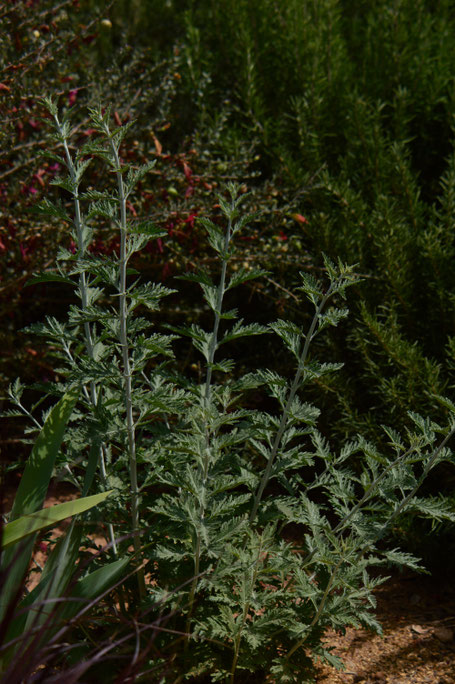 Actually there is another newcomer to the border, a very unexpected one.   Here is Kalanchoe x "Pink Butterflies", a variegated version of mother-of-thousands.  According to common wisdom online, it does not become invasive, unlike its forebears, because the lack of chlorophyll in the pink plantlets prevents long term viability.
This was an entirely unplanned purchase; the plant caught my eye, so I stood in the aisle hunting up information on my phone, and finally plonked the pot down in my basket.  I do love the pink and gray leaves.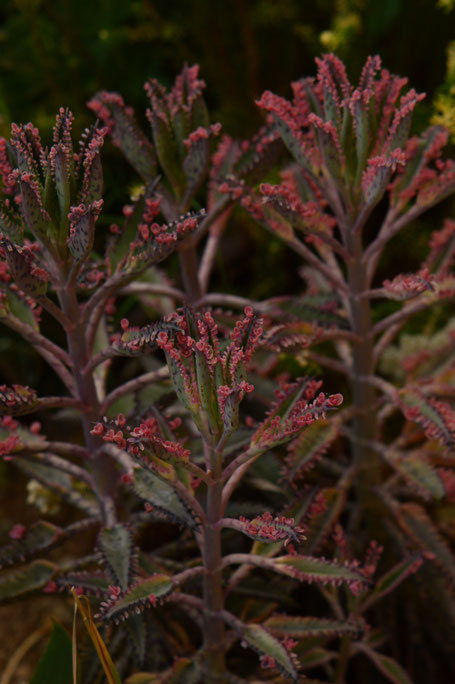 There is, possibly, a promise for the eventual return of cooler months: zinnia seedlings which were very slow to start during winter and spring are now looking a little more sturdy and viable.  I have no idea whether they will last the summer months, but I am hoping.  I planted a cactus-flowered lavender-colored variety with every intention of using it in vases this past spring.  Why they got off to such a slow start I don't know; I had pretty well given up on them until quite recently.  We shall see...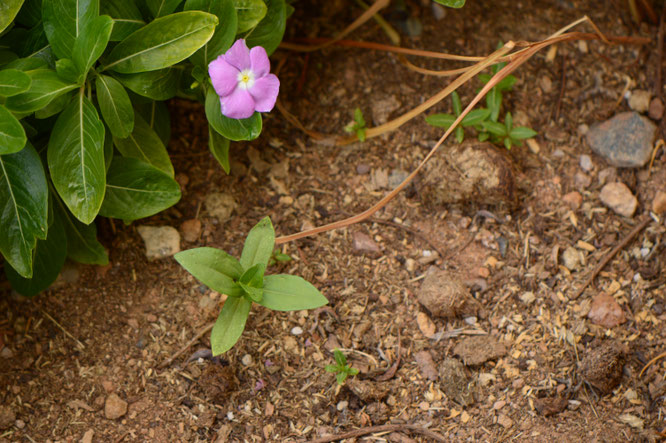 And that is the maxim for the entire garden as we enter summer here: wait and see what the season brings... 
Thanks to Cathy for hosting the Tuesday View at Words and Herbs!
Weather Diary: Sunny and breezy; High: 97 F (36 C)/Low: 60 F (16 C); Humidity: 8%-36%