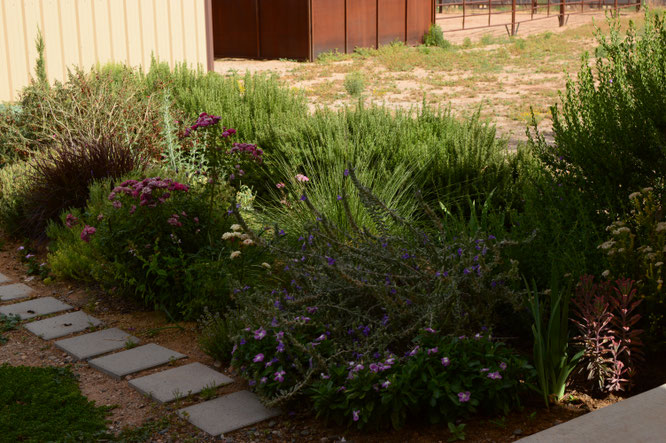 The sunlight and air have been delicious following last night's rain.  Some continuing clouds have kept the light softer, and the breeze has been fresh and sweet.  Around the house it carries the scent of Italian cypresses and the more emphatic resinous fragrances of the desert plants, especially Creosote Bush (Larrea tridentata).
Meantime, not surprisingly, the garden enjoyed the freshening up.  Even the cacti look happy and plump!
There are stray blooms in unexpected spots.
A light scattering of bloom has appeared on Eremophila maculata "Valentine"...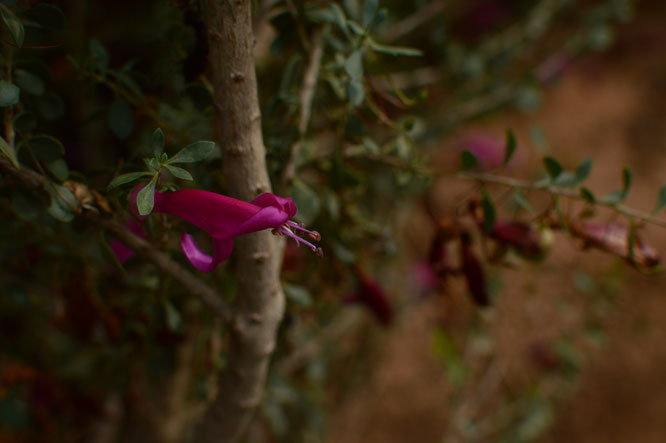 ...just as it was setting fruit from its regular bloom season back in February and March.  This is the first time I have really seen its fruit, the source of its common name "Emu Bush".  So this is what emus eat in the wild...!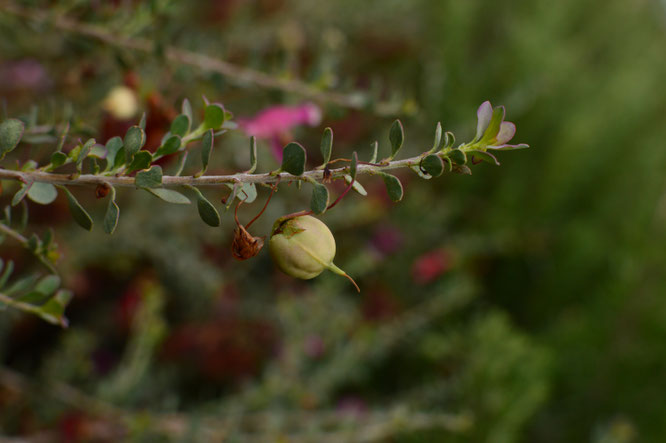 Other plants are setting seed as well, including this sweet pea - very much to my annoyance as I don't remember seeing even this many actual flowers on it!  Ed. I must have been in a bad mood when looking at these since these are flower buds; one is opening this morning... apologies to the sweet peas!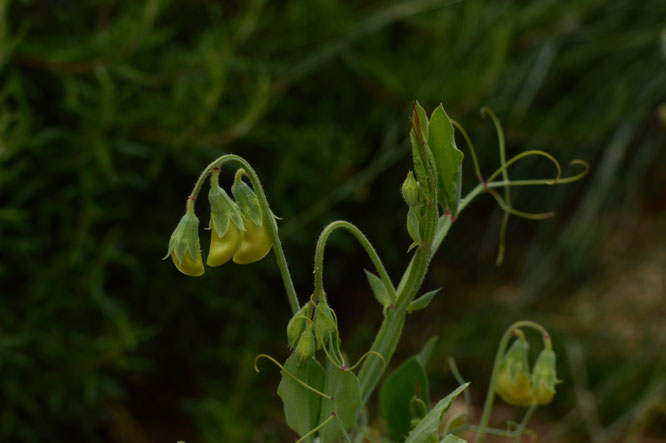 On the other hand, there are new starts, such as these Barleria obtusa seedlings - thanks for the seed, Kris!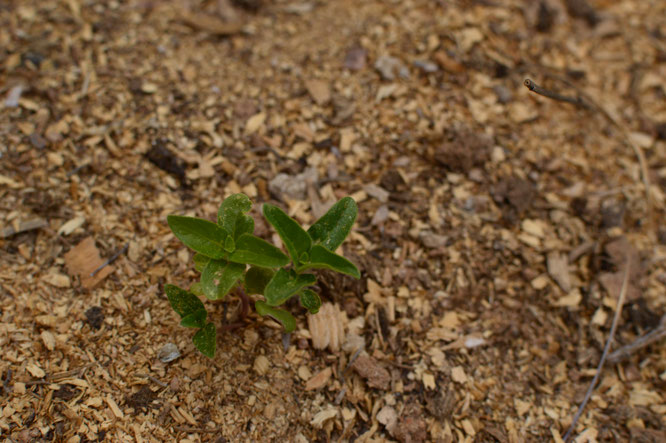 Flowers continue to open on the crape myrtle, Lagerstroemia indica "Rhapsody in Pink".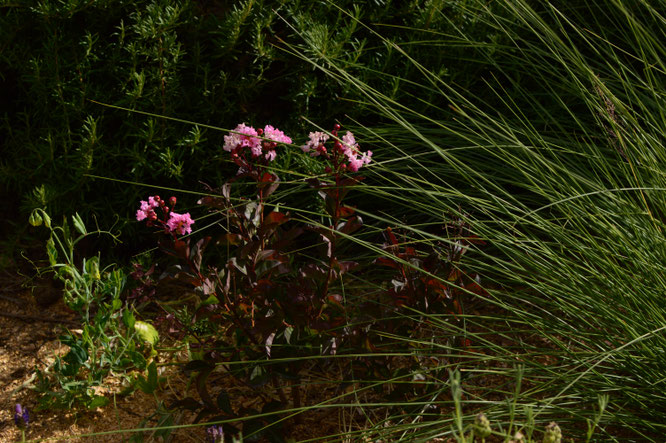 And I thought I would slip in an alternate picture for the Tuesday View, this one with my much-loved Bella just stepping into sight.
Thanks to Cathy for continuing to host the Tuesday View.  I find it is a great help toward focusing on a single part of the garden over time, noticing what works and what does not, as well as simply encouraging more enjoyment of what is going on in the garden!