My young Vauquelinia californica is taking the season happily.  All the new growth earlier in the year has become a bushy head of green foliage.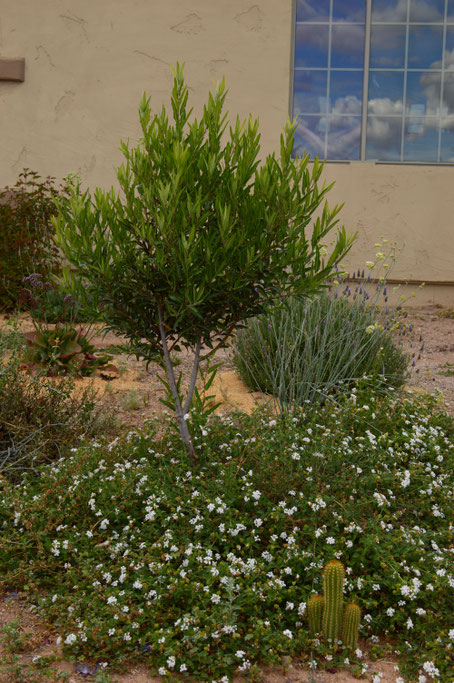 The great event of May will be bloom.  But not yet.  I expected to be able to post the flowers, but the buds are still holding off opening.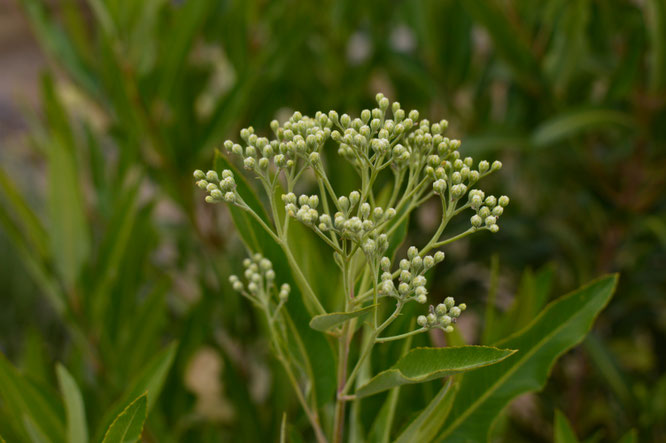 Vauquelinia is a member of the rose family, hence the common name "Arizona Rosewood".  I am expecting panicles of small, five-petaled white flowers, which apparently bear a strong resemblance to spirea blossoms.  But we will have to wait a little longer to see them!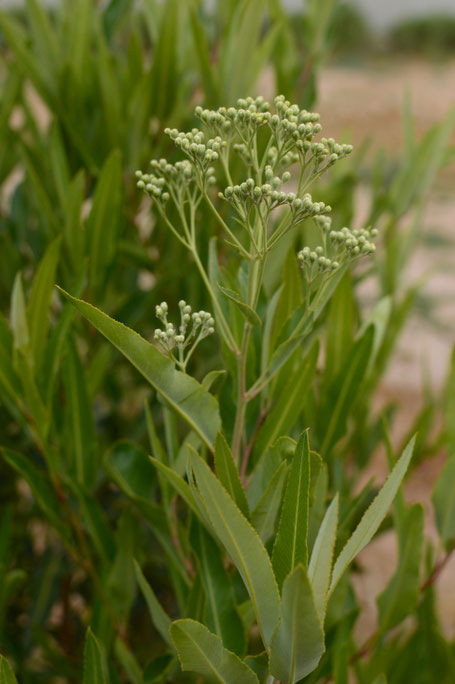 Nearby there are other white desert flowers in bloom.  
These come from Asclepias subulata, the desert milkweed, which I include in some of these updates simply because of my fascination with it.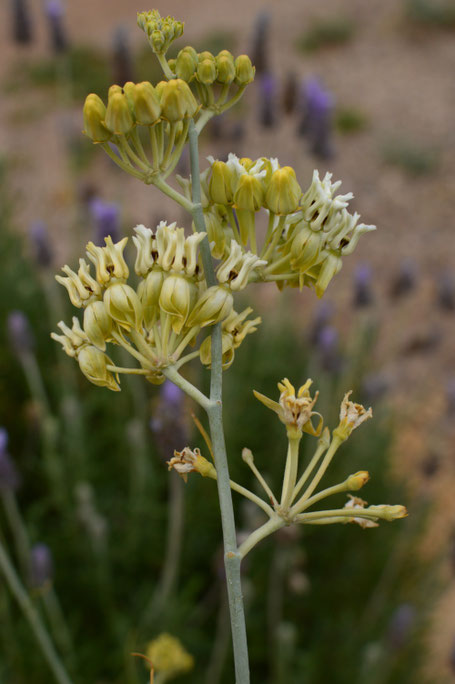 But back to Vauquelinia californica, which is beautiful even without bloom.  Here is some of the foliage, with its elegantly serrated edges and soft variations in color.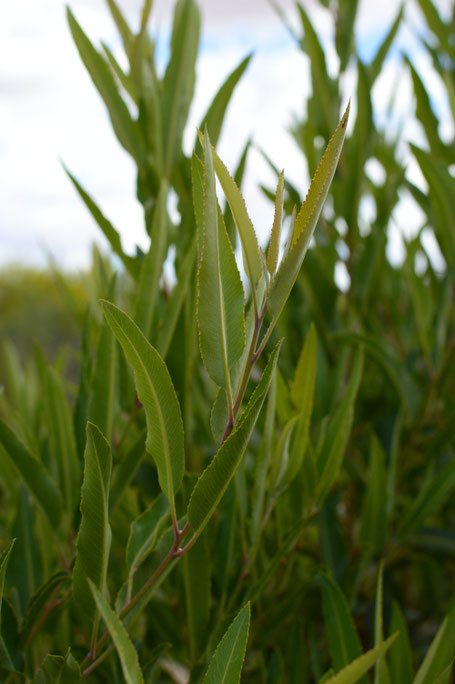 The damaged bark at the base continues to heal over from within.  And yes, I do need to clip the basal new growth... again!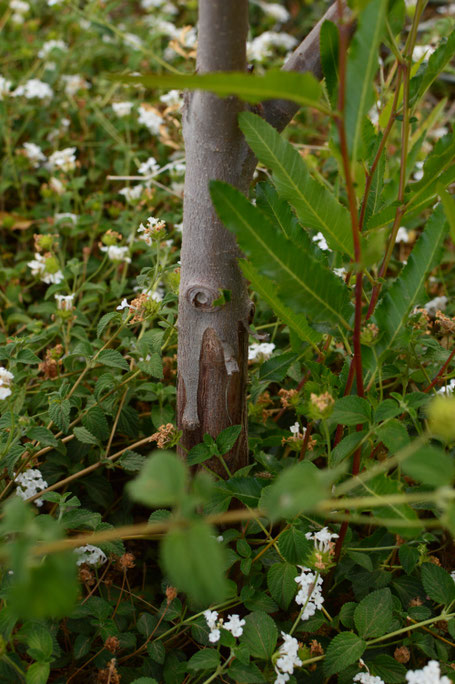 So that is the Arizona Rosewood in mid-May.  I am intrigued by its schedule of growth and bloom, which (although admittedly May has thus far been fairly mild) are stretching well into the warmer months .  Unlike the Blue Palo Verde (Parkinsonia floridum) that I followed in 2015, this small desert native does not rely on a summer dormancy for protection against the rigors of the season.  Perhaps this is due to its provenance at higher elevations?  
A big thank you to Squirrelbasket for hosting the Tree Following meme each month!  Do check the other fascinating trees from around the world and feel free to join in!
Weather Diary: Fair; High: 94 F (34 C)/Low: 67 F (19 C); Humidity: 17%-49%