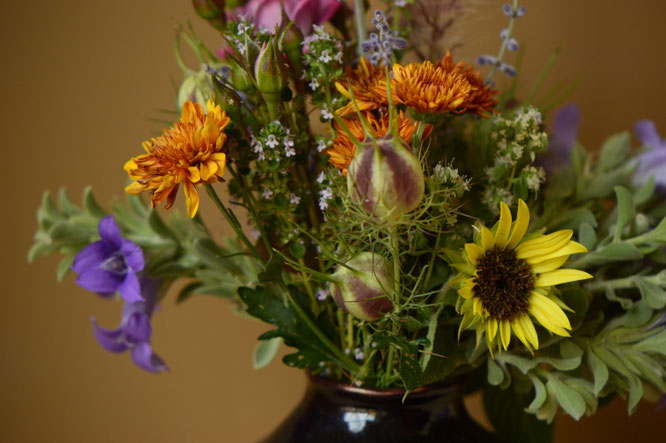 Today's vase is a potpourri of flavors from the end of May.  Herbs, miniature roses, seedpods, and even chrysanthemums and one very small sunflower found their way into the mix.  As did the first plume from Pennisetum setaceum rubrum and the first small spire from Perovskia.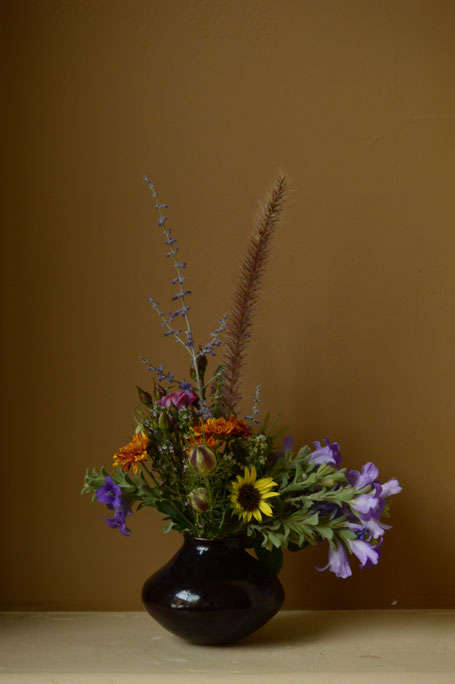 I used three different herbs in it: the dark, glossy foliage of mint, the tiny, lilac-white flowers of lemon thyme (a delightful addition to vases, I find), and a few tufts of marjoram, certainly the least decorative of the three, but one of my favorite culinary herbs.
There is plenty of blue from Eremophila hygrophana...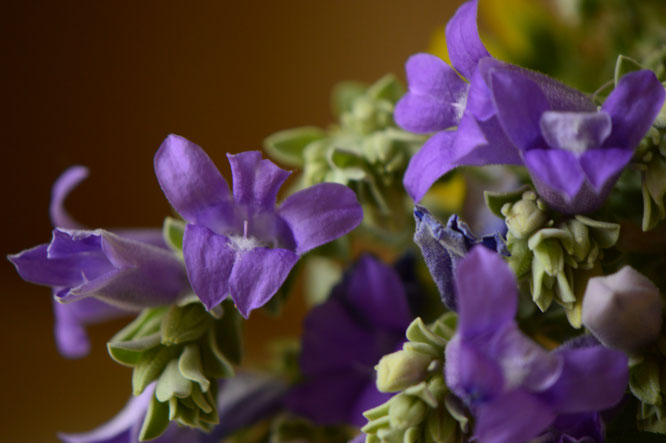 ...and soft lavender from a couple of miniature roses.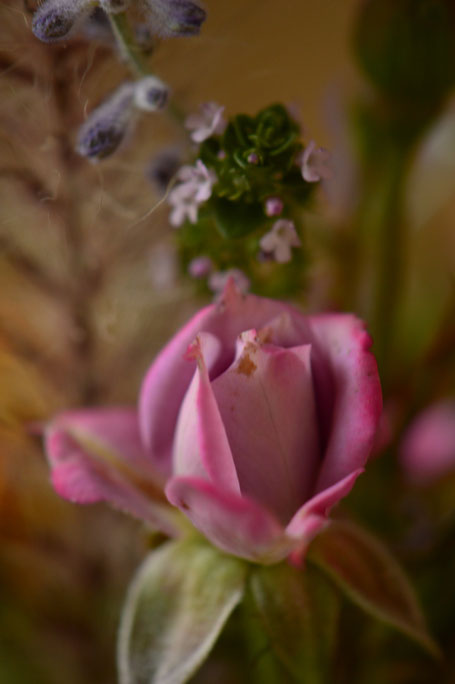 I feel like I need to apologize for being so absent here at the blog lately.  It's been an exhausting couple of weeks, physically and emotionally.  After a hard struggle involving many sleepless nights for both of us, my dog is recovering fairly well; but meantime we very unexpectedly lost one of our two horses.  They are as much family members for us as the dogs, so it's been difficult.  Anyway, things seem to be drifting back toward normal, and I hope to return to regular posting and following soon.  A Monday vase seemed like the right place to start but was delayed by a malfunctioning computer...  Thanks for your patience!
And as always, thanks to Cathy for hosting In a Vase on Monday each week - always a bright spot to look forward to!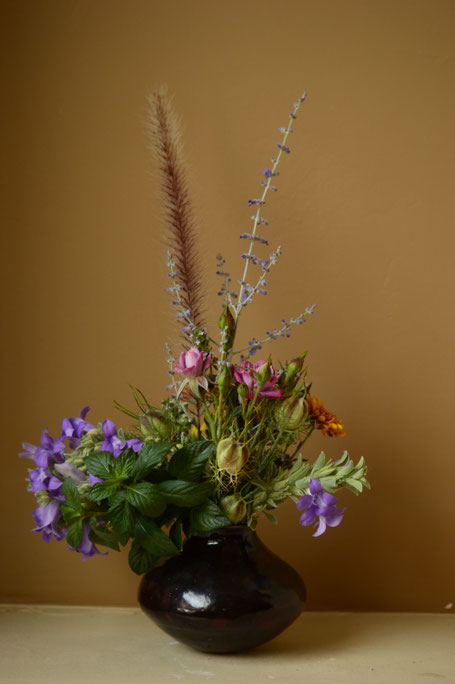 Weather Diary: Partly cloudy; High 101 F: (38 C)/Low: 71 F (22 C); Humidity: 5%-26%