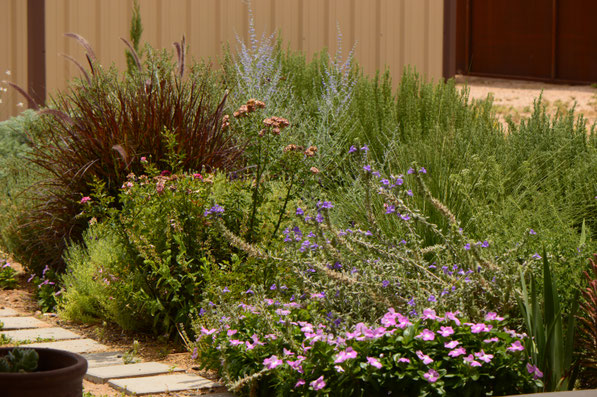 As May turns into June, summer bloom takes over in the South Border.  This includes spires of Perovskia atriplicifolia, finally reaching its full size at the back of the border, and Pennisetum setaceum rubrum, the first grass to flower each summer.  For showy summer bloom the border relies on the low-growing Catharanthus roseus.
There is also the much more fugitive bloom of Leucophyllum frutescens, identity unsure, perhaps "Green Cloud".  The Texas Ranger bush is said to bloom in response to sudden increases of summer humidity.  There has been no rain here, but for a couple of days humidity did rise... by desert standards.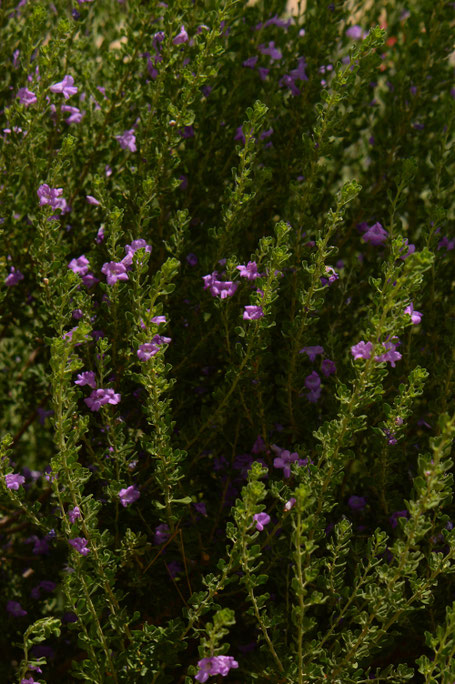 A good deal of color is coming from a nearly everblooming shrub: the silver-foliaged, blue-belled Australian native Eremophila hygrophana.  Although it often has at least a few flowers here and there, I've been surprised at the bounty of bloom as summer begins.  As the borders fill up, I am watering less plant by plant, and more by regimen.  I think this has benefited the Eremophilas because, rarely showing signs of water stress, they were generally among the last to get direct attention from the hose.  They are on a roughly ten-day watering schedule now - or will be if I can maintain my arrangements!
E hygrophana does attract hummingbirds and bees, though in this case it was the more modest lemon thyme that most interested the bee.
The lemon thyme is flowering nicely after a hard pruning in the spring.  Much to the satisfaction of the bee!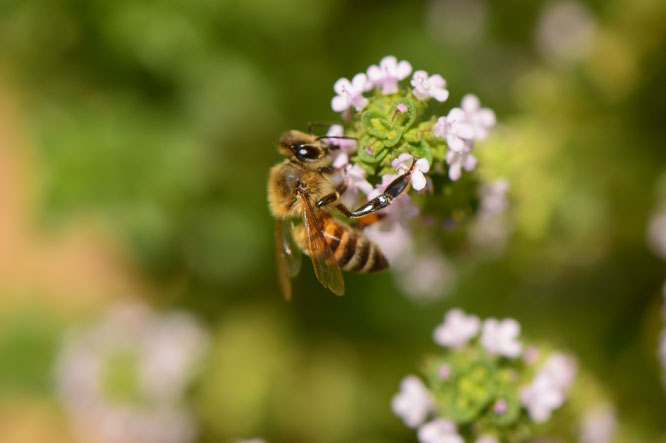 Another herb that gets little attention is my Greek oregano, allowed to spread on its own responsibility at the back of the border, filling in various gaps and supplying fresh seasoning for pizzas on occasion.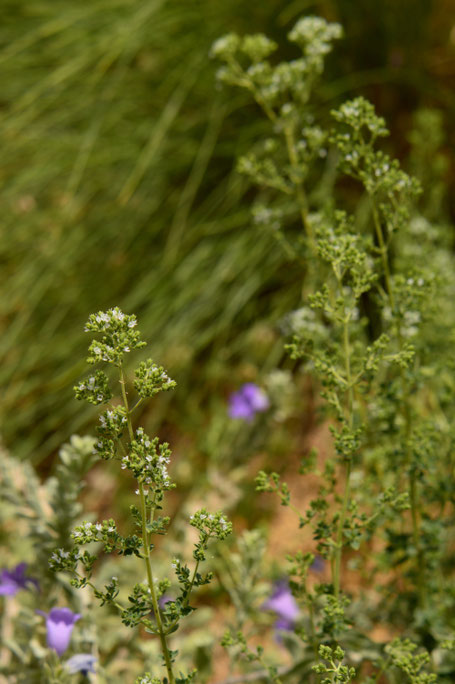 Much more showy is the foliage of recent addition Kalanchoe "Pink Butterflies", still doing well in this its first summer.  The real test will come later as temperatures begin to peak regularly over 105 F (41 C).  Happily, this summer has warmed fairly slowly.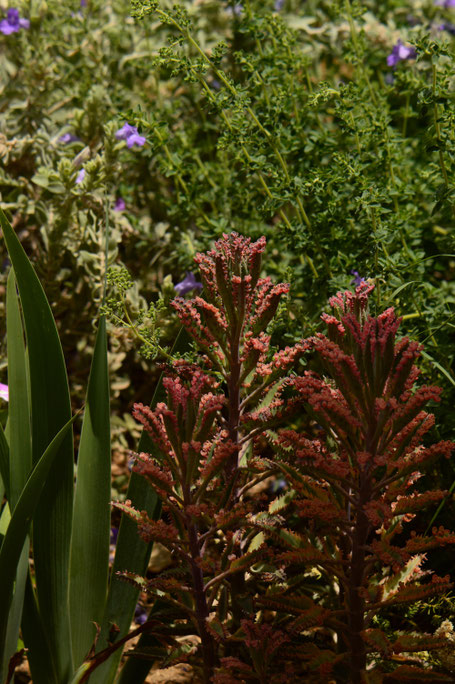 And there are a few reminders of spring in the border.  I was unable to keep the Nigella deadheaded so it went to seed rather quickly!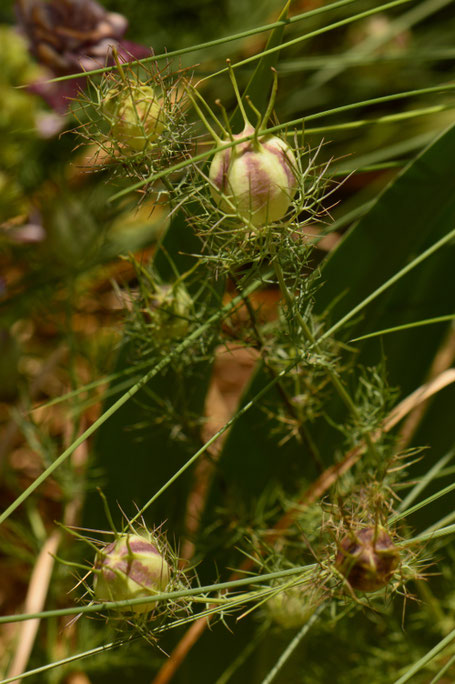 I have not gotten my blogging schedule back in sync yet, so here is my Tuesday View... on Friday!  Thanks, as always, to Cathy for hosting this weekly look at one particular spot in the garden.  This week the seasonal changes are certainly making themselves noticeable!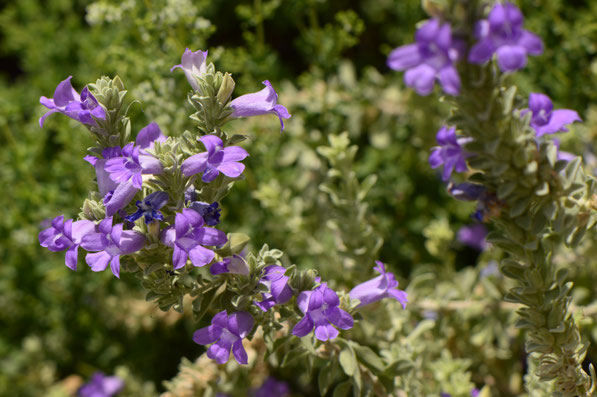 Weather Diary: Fair; High: 96 F (36 C)/Low: 76 F (24 C); Humidity: 12%-31%