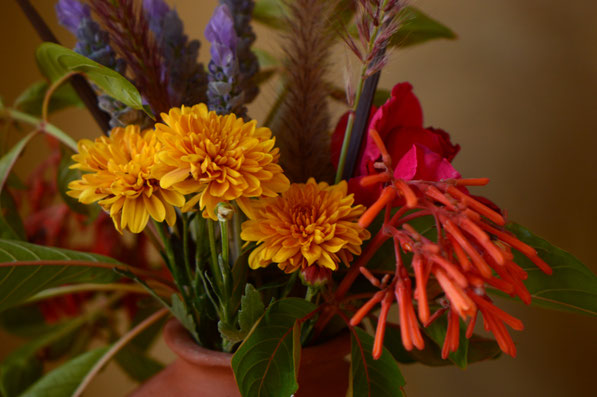 As the garden enters the heat of June, there are few annuals to cut for vases, but that does not mean a shortage of flowers, at least so far.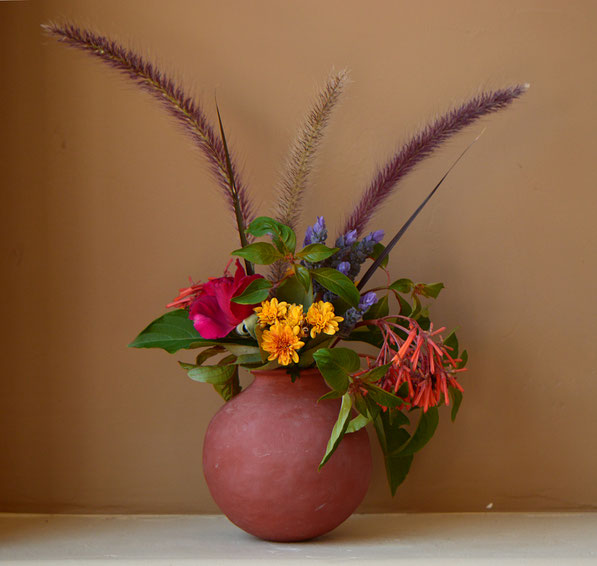 Today's vase began with a red rose because Mister Lincoln insists on continuing to bloom.
So does Lavandula dentata, listed as a winter-flowering lavender but still in full bloom following a thorough deadheading in late spring.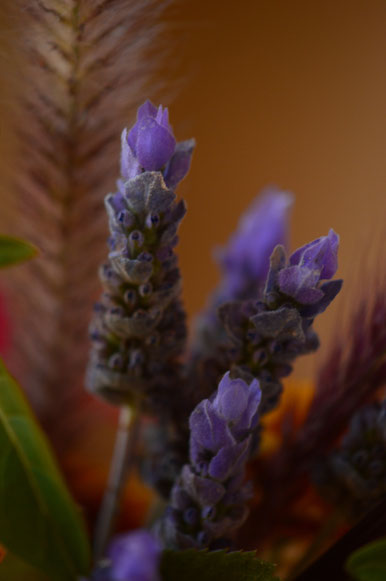 Chrysanthemums also continue their curious, out-of-season bloom, with this bronze one being quite floriferous as well as a good deal more yellow than it was last fall.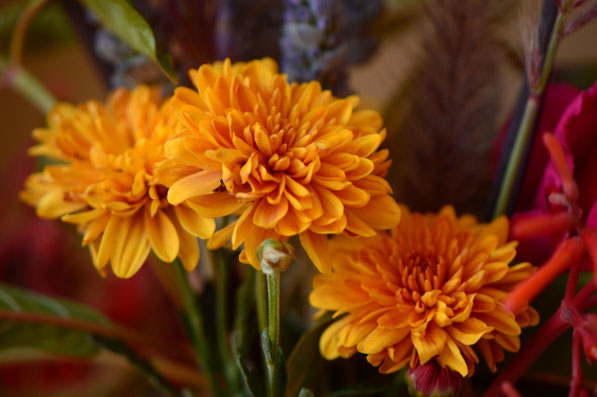 Pennisetum setaceum rubrum thrives in summer, even here!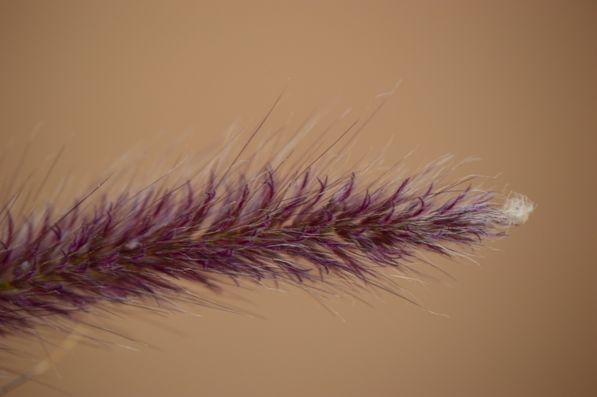 And Hamelia patens is happy once again.  It is an unapologetic tropical that sulks in late winter, then begins a period of growth and bloom as temperatures rise into full summer.  I have it planted in very loose soil, so have found it necessary to keep extra water on it.  Other than that it is an excellent plant for desert gardens; this one is even growing against an east-facing wall with a good deal of reflected light.  It's a little less cooperative when cut, but plunging the stems into boiled water seems to increase their chances in a vase.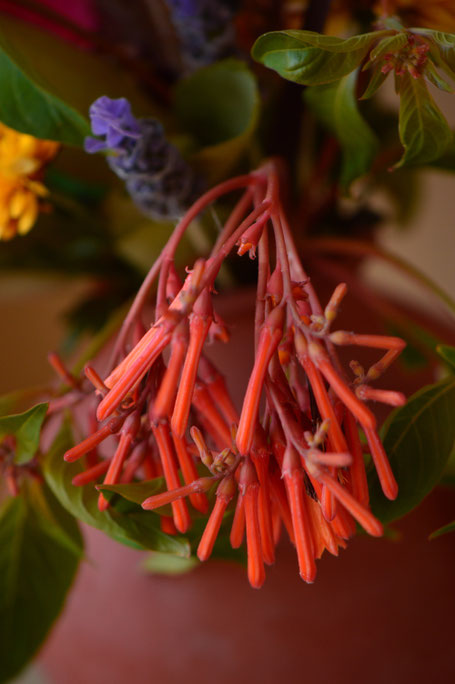 The Hamelia also supplied the foliage for this vase; its leaves are quite attractive if rather large for the arrangement.  I used my handbuilt pot for today's flowers.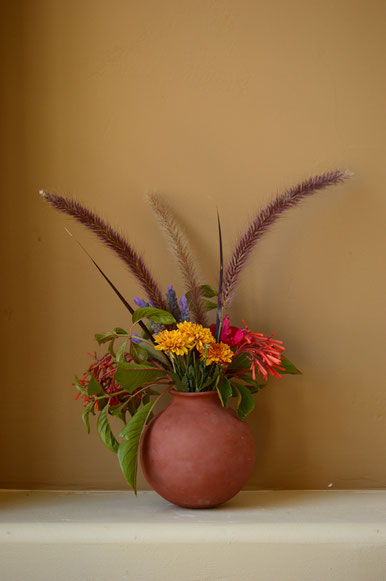 Do check the other vases for this week's In a Vase on Monday, and thank you to Cathy for hosting it!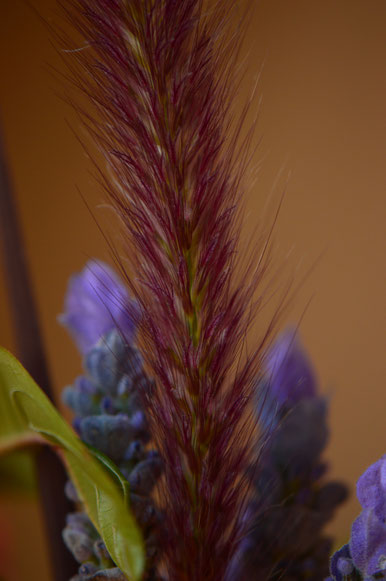 Weather Diary: Sunny; High: 106 F (41 C)/Low: 81 F (27 C); Humidity: 8%-24%