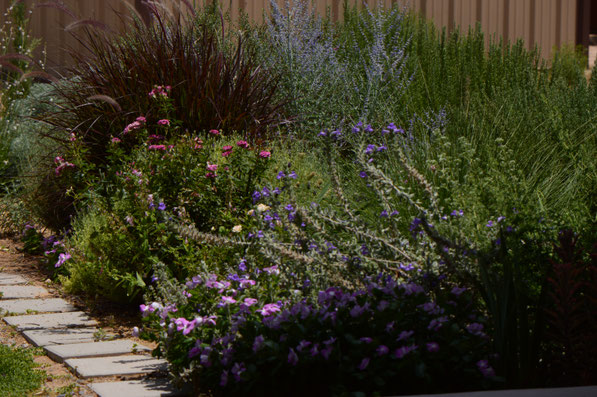 Summer has certainly arrived.  
Although seasons move from one to the next fairly seamlessly here - there being no sudden frost in autumn or melting snow in spring - and though many plants bloom off and on throughout the year, the summer borders display their own special selection of bloom.  Just now the spires of Perovskia are asserting themselves at the back of the South Border.  This is by far the best they have looked so far.  Perhaps my changes in watering have helped, or perhaps it simply needed three summer seasons to grow to size.  
The bees are always happy when the Perovskia is in bloom.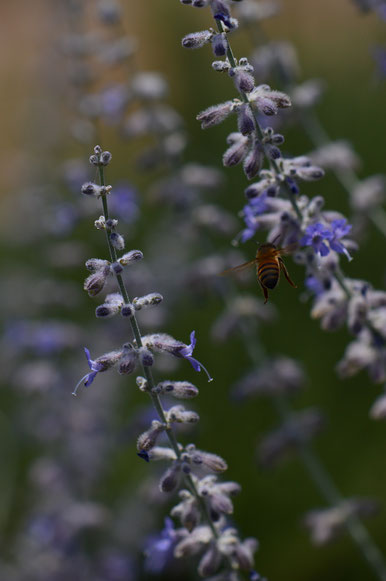 I had intended for the miniature roses to slacken their pace through the warm season, but unlike their larger cousins, they refuse to go the least bit dormant.  So why not enjoy...?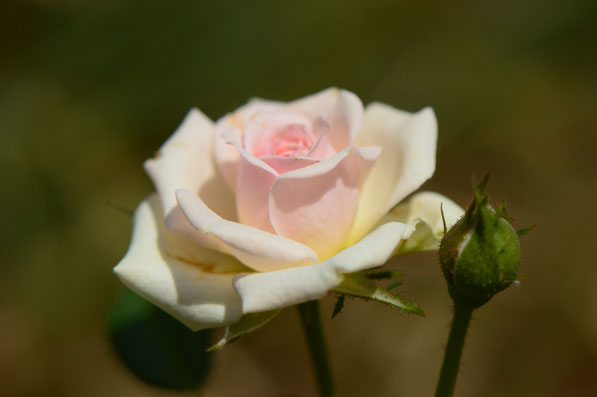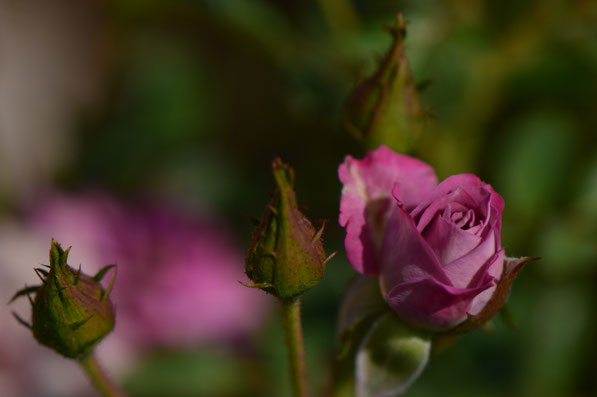 Between them grows Salvia "Summer Jewels", officially a little bedding annual, but one which - like other "annual" Salvias - is proving nicely perennial here.  It is one of the pleasures of this garden that some of the more modest little space fillers turn into summer stalwarts when grown in the desert!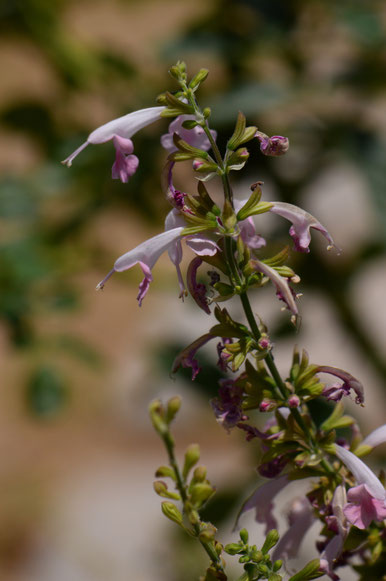 This shot (below), taken in the shade of a warm Sunday afternoon, displays some of what I like best about the border as it now stands: the cool colors melding together with plenty of foliage.  Clockwise from upper left: Eremophila hygrophana, Catharanthus roseus, and lemon thyme.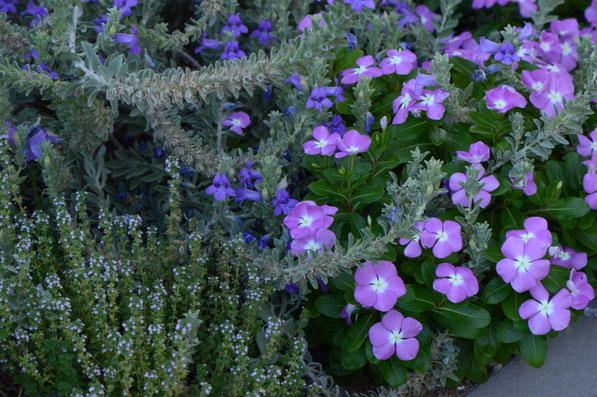 Thank you to Cathy of Words and Herbs for encouraging us to keep watching a particular part of the garden throughout the seasons!  It has been both surprising and informative to keep a weekly eye on this border.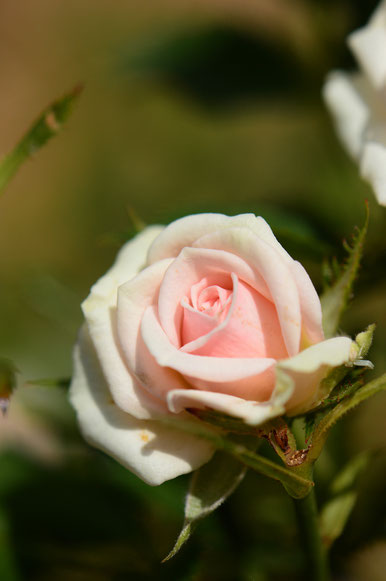 Weather Diary: Fair; High: 105 F (41 C)/Low: 81 F (27 C); Humidity: 11% - 28%