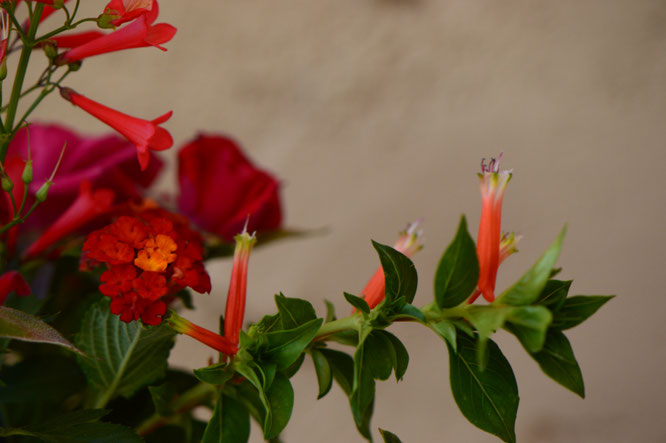 Today's vase was made up in a glass for a refreshing afternoon.  From one side...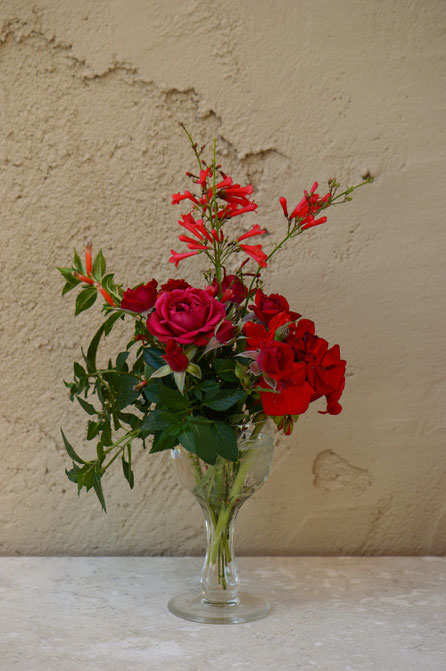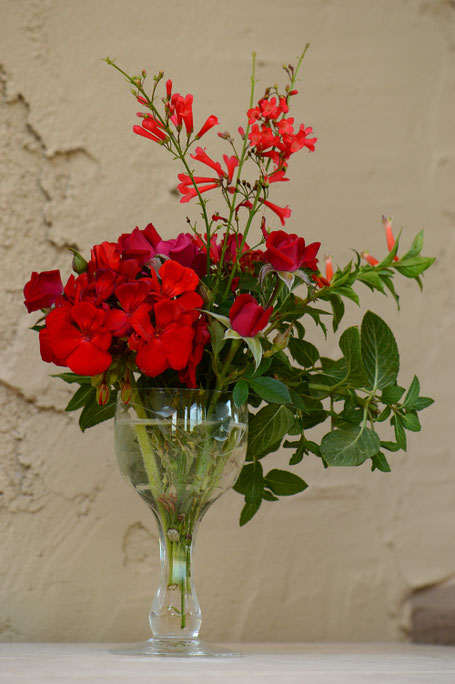 The centerpiece is a spray of bloom and bud from miniature rose "Daniela".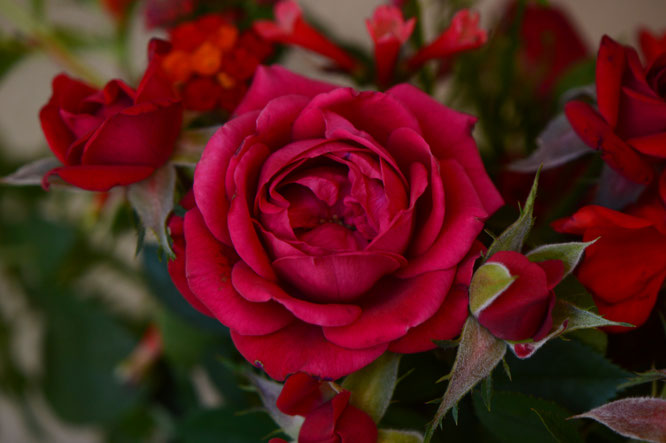 Beside it is still brighter red from a cluster of Pelargonium flowers.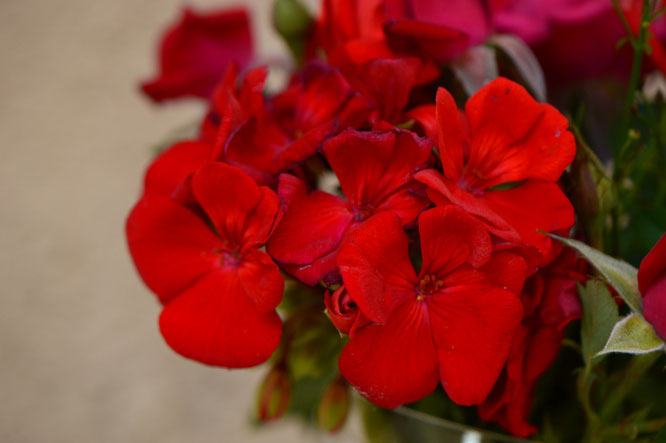 There is Russelia equisetiformis "Big Red"...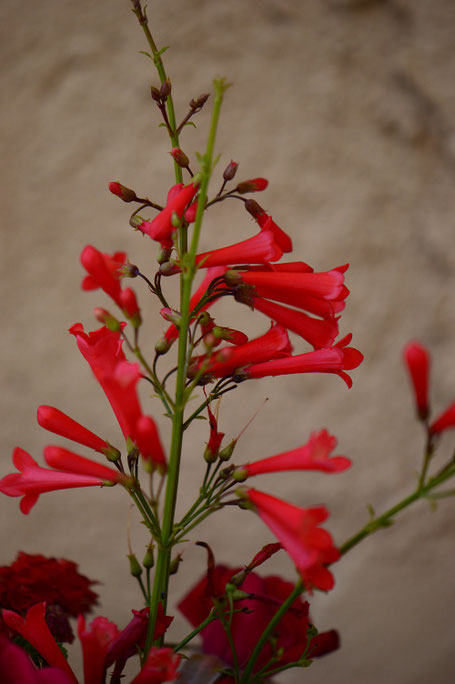 ...a stem from Cuphea ignea "Vermillionaire"...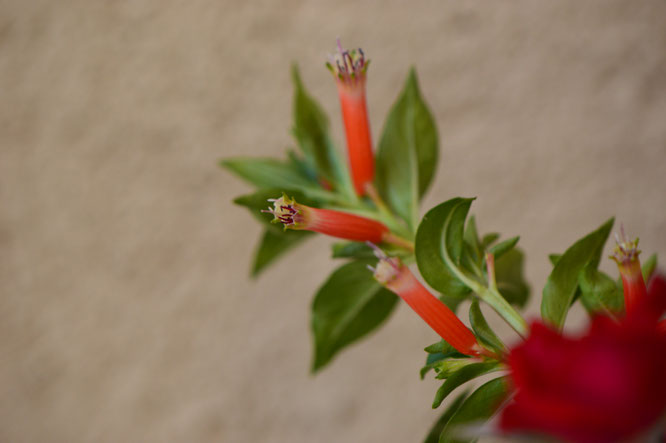 ...a bit of lantana "Denver Red"...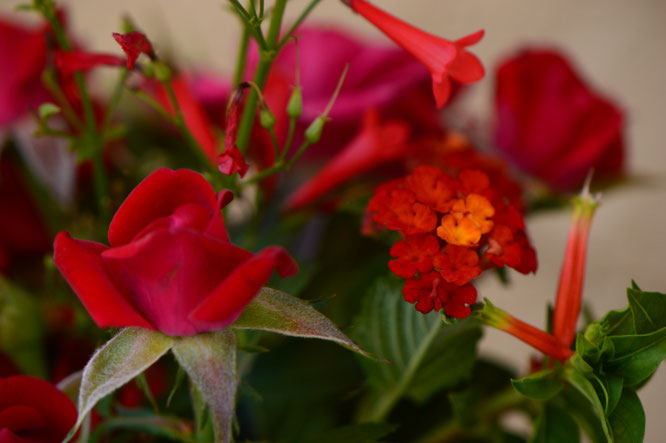 ...and a couple of bunches of peppermint foliage to cool it all down.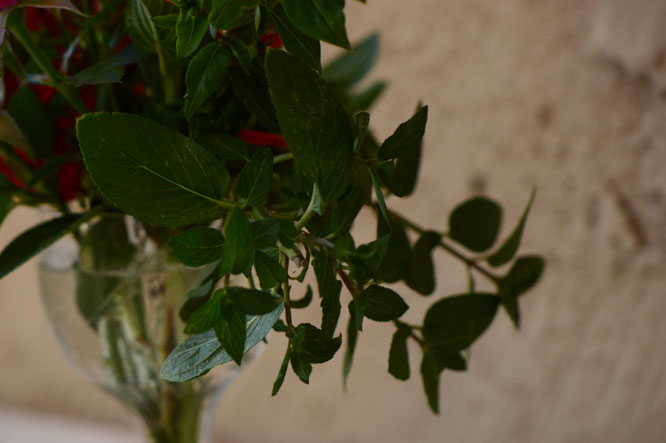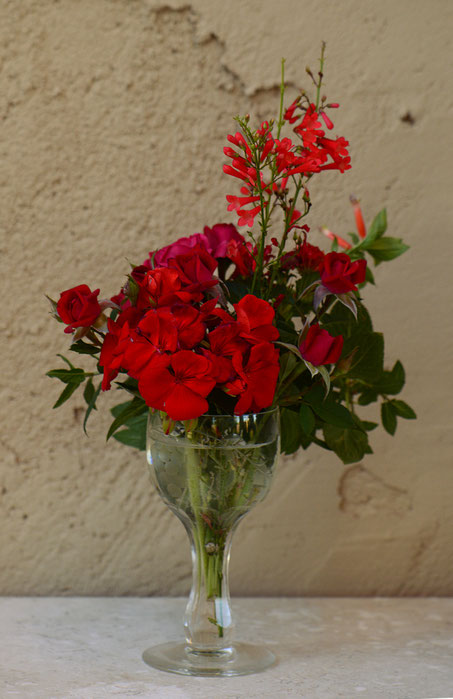 Rose "Daniela" has been splendid this summer (as it usually is).  Though the bush itself has grown to nearly the size of a regular bedding rose, it is densely clothed in small-scale leaves, and the myriad of buds open into exquisite tiny blooms.  Refreshingly perfect.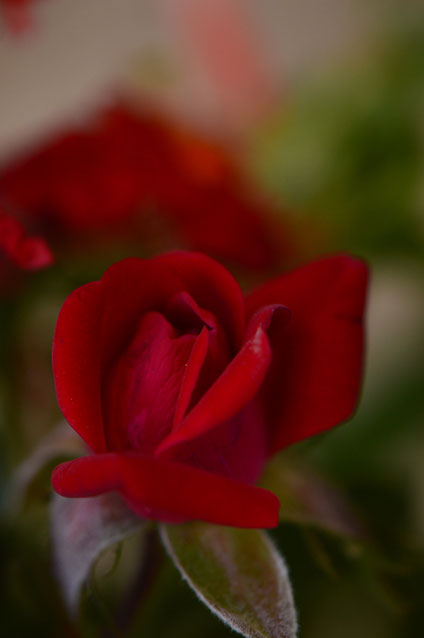 The weather here has been refreshingly mild for the opening of June, and the garden is pleased.  That looks set to change to more normal June conditions later this week, with temperatures expected to reach 111 F/44 C next Friday.  Well, the mild was good while it lasted and has enabled some special flower combinations, including this one, as the Pelargonium has so far gone on quite well in the shade of Hamelia patens.  It remains to be seen what next Monday will bring.
Meantime, thank you to Cathy for hosting the wonderful In a Vase on Monday each week!
Weather Diary: Fair; High: 91 F (33 C)/Low: 71 F (22 C); Humidity: 7%-40%